You will always be in our heart, Chelsea fans pay tribute to Roman Abramovich by including him in their Legends banner
The underwhelming 2-1 victory over Watford in front of a fully packed stamford bridge crowd and before the watching eyes of new owners Todd Boehly and his consortium marked the end of an era for Roman Abramovich.
Chelsea will begin next season without their famous owner who's efforts, passion and love have helped propelled Chelsea to the pyramid of European football, to commemorate him, the supporters have included him in a banner that contains Legends of the club.
The banner which was displayed just before kick off showed a glimpse of Chelsea history and key members of the London clubs history makers and Roman Abramovich seats pretty well among them.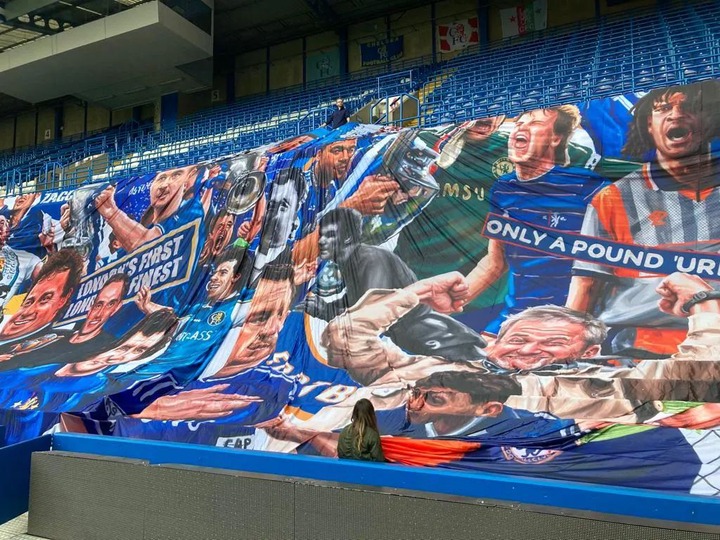 The banner displayed before kickoff today via Instagram photos.
The banner showed the former owner popping his fist as he celebrated one of Chelsea famous victories under his reign, he might be gone but clearly never will be forgotten by the Chelsea faithfuls.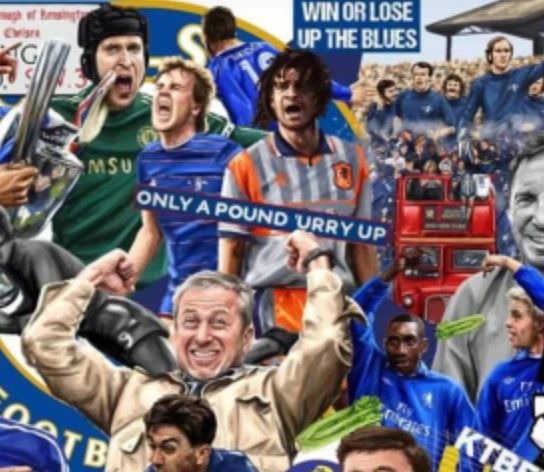 Roman Abramovich spotted in the historic banner via Instagram photos.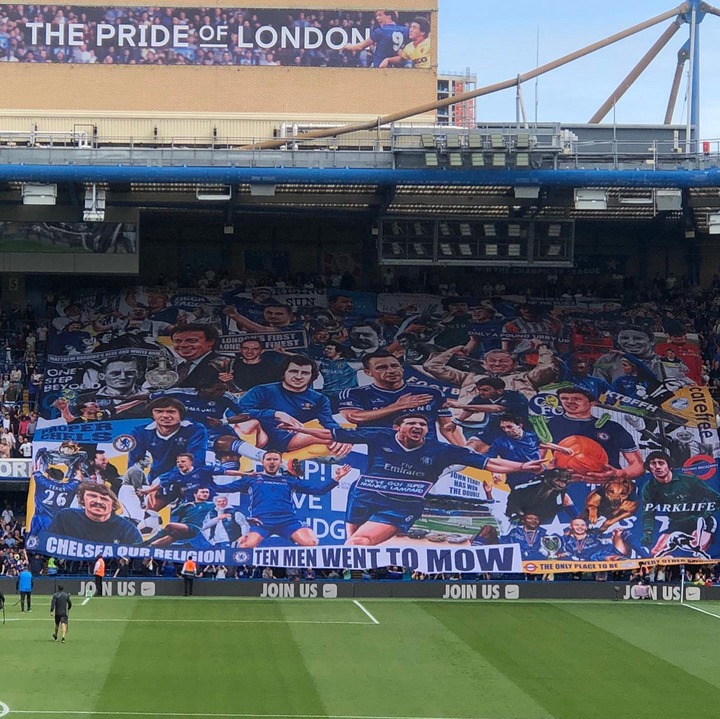 Chelsea our religion via Instagram photos