Why James, Koulibaly, Mudryk, Enzo And Kepa Might Miss The 2nd Leg Of UCL Q/F Against Real Madrid
Chelsea will face Real Madrid in the first leg of the UEFA Champions League Quarterfinals on April 12 at Santiago Bernabeu in Spain. Barring any new injury between now and then, Chelsea might have a full squad for the meeting against Real Madrid in Spain.
N'Golo Kante would have made a full return by then while Thiago Silva would have made full recovery from his knee Injury.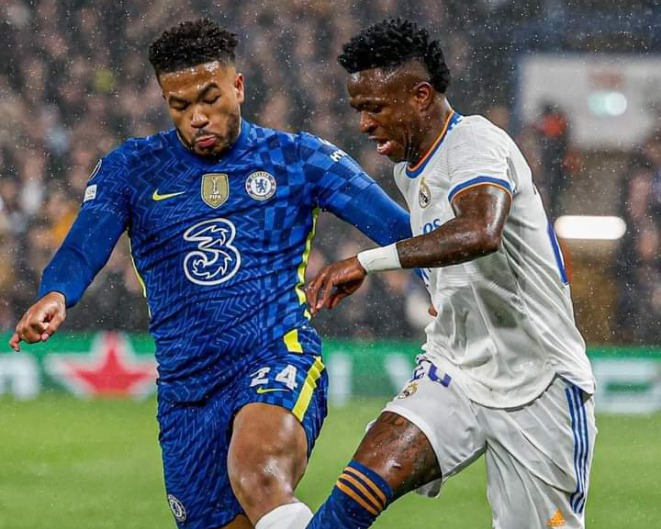 While Chelsea might be able to have most of their starters for the first leg of the encounter against Real Madrid in the UCL Quarterfinals, the West London club might lose many important Players to suspension, which will make them unavailable for the second leg in Stamford Bridge.
Reece James is Chelsea's first choice for the Right-back and Right wing-back positions. Kepa Arrizabalaga is Graham Potter's First choice Goalkeeper. Thiago Silva is also a guaranteed starter when he's fit. Enzo Fernandez hasn't miss any game since he made his Chelsea debut.
However, these Players might be reduced to mere spectators for the second leg of the encounter against Real Madrid at Stamford Bridge.
Thiago Silva, Reece James, Mykhaylo Mudryk, Enzo Fernandez, Kepa Arrizabalaga, Kalidou Koulibaly and Conor Gallagher are all one yellow card away from getting suspended because if they get a yellow card in the first leg of the Quarterfinals against Real Madrid, they won't be able to Play in the second leg.