Why Frank Lampard's Apology To Chelsea Fans For Celebrating Everton's Goal Was Unnecessary.
Frank Lampard earned his first win over Chelsea as a manager with Everton yesterday at Goodison Park. The English manager took his side who are in a relegation scrap to a narrow but impressive win over Chelsea at home. The win ensured that Everton stay above the relegation zone, for now and if they manage to win a few of their upcoming games, they might be able to avoid relegation this season.
For Frank, it was a day of mixed feelings yesterday. Chelsea is the club that made him what he is today and for him to beat them as the manager of the opposition team, might not sit well with the Chelsea supporters. After the win yesterday, Frank Lampard apologized to Chelsea fans for his celebration when Everton scored in his post match press conference, saying that he hopes Chelsea fans will understand why he celebrated Everton's goal today. It was a completely unnecessary apology to Chelsea fans.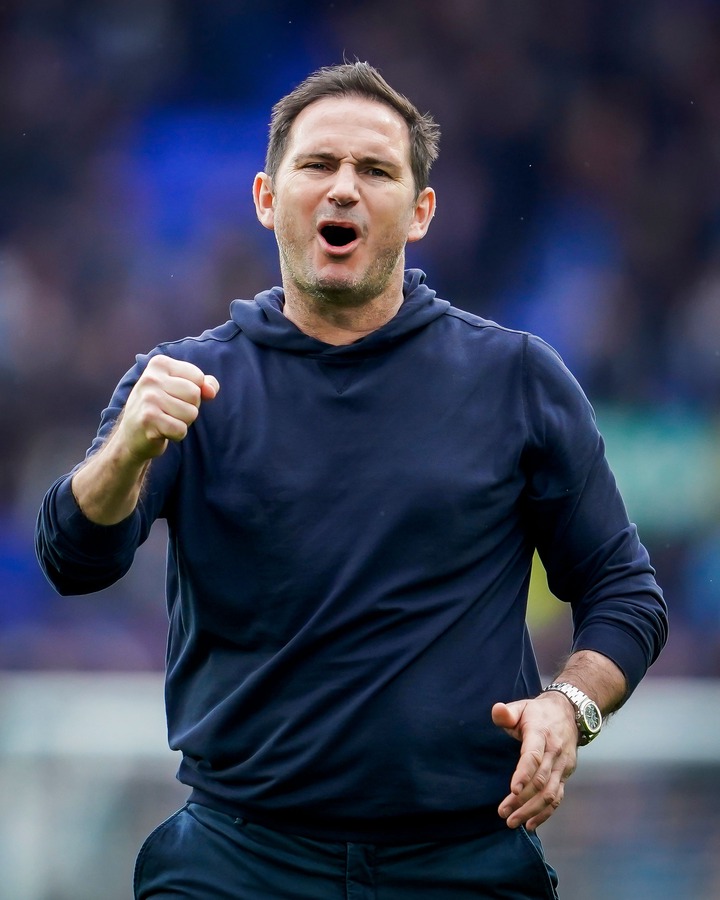 In the past, Frank Lampard have scored against Chelsea and rightly paid them respect and refused to celebrate.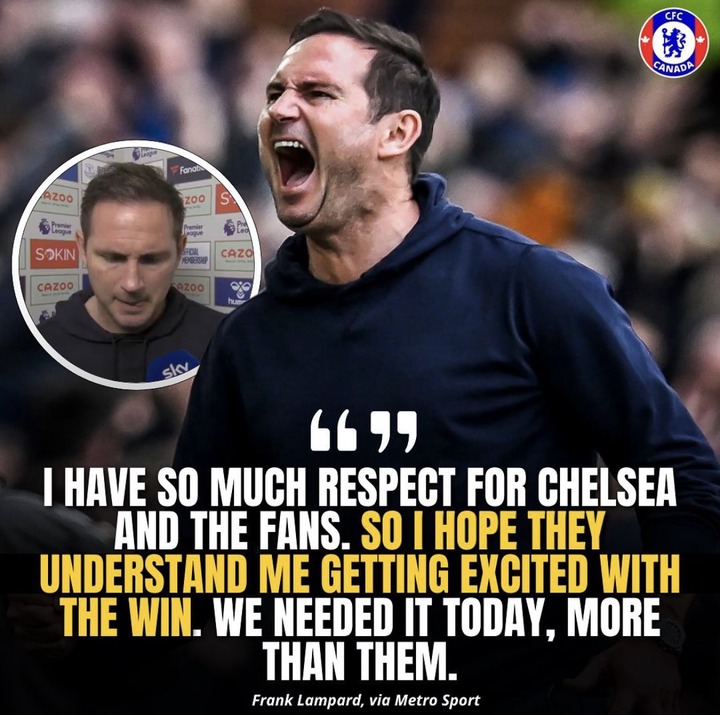 Now, he's a manager and has every reason to celebrate a goal that could potentially save his team from relegation. I am sure most Chelsea fans will agree with me that Frank Lampard's goal celebration has nothing to do with his loyalty to the club, so those Chelsea fans being offended with it are just being reactionary. The apology was unnecessary but since he's tendered it already, the seemingly offended Chelsea fans has to accept it.