Todd Boehly set to kick-start Chelsea transfer plans ahead of vital summer spending spree
The summer window is seen as an immediate priority for the soon-to-be new owner, who was at Stamford Bridge on Saturday and watched as Thomas Tuchel's side continued their alarming end-of-season slump.
There are serious concerns within the club that they are playing catch-up this summer, with recruitment put on hold since the sanctioning of Roman Abramovich.
Tuchel has been helpless to prevent the departures of out-of-contract Antonio Rudiger and Andreas Christensen, with Cesar Azpilicueta and Marcos Alonso also potentially set to leave.
And despite Romelu Lukaku scoring twice against Wolves, there remain major doubts over his future, with his manager reluctant to heap praise on the £97.5million striker, who has been such a disappointment since his club-record move from Inter Milan last summer.
Tuchel is still to be convinced that the Belgium international can be the long-term solution at the point of his attack, while his reaction on Saturday was greeted with surprise by sources close to Lukaku.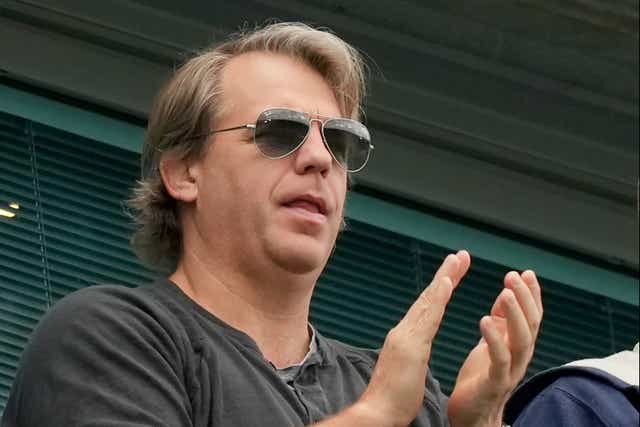 Boehly has made it clear he is prepared to invest heavily in the first team – and this summer is shaping up to be absolutely crucial for the American, whose consortium agreed terms to buy out Abramovich on Friday. The Government and the Premier League will have to give their approval before the sale can be completed, but there are not expected to be any obstacles to prevent the deal from going through.
Boehly, Clearlake Capital, Mark Walter and Hansjorg Wyss have agreed to pay £2.5billion for the club and have guaranteed a further investment of £1.75bn to ensure its future success.
While that includes redevelopment of Stamford Bridge and funding for the academy and women's team, Tuchel is also expected to be fully backed in the transfer market. The German wants two centre-backs, as well as reinforcements to his attack. He also wants cover at wing-back, while his plans in midfield are dependent on departures.
Boehly has been willing to splash out on major signings during his time as part-owner of the LA Dodgers baseball team, including the record £227m, 12-year deal for Mookie Betts. The Dodgers' wage bill has also topped £240m under him.
Lukaku's position is set to be among the most pressing issues for Boehly. The 28-year-old has been a major disappointment since returning to the club and on Saturday made only his fourth start in the last 18 games. But he is also Chelsea's leading scorer, with 14 in all competitions, while his price tag and wages will make it very difficult to move him on this summer.
As revealed by Standard Sport last week, he has no interest in a move to AC Milan, who are seen as one of the few options available to him.
While Tuchel has publicly stated that the former Manchester United striker can reignite his Stamford Bridge career, there are concerns about Lukaku's energy levels and whether that will ever fit into Chelsea's system under their current manager.
Given the chance to praise Lukaku on Saturday, Tuchel was restrained, after seeing Wolves score twice late on to secure a 2-2 draw.
"Okay, good performance, but this is for sure not the moment to talk about individual performances and praise individual players," he said. "We do this as a team and we lost points, crucial points. This is not the moment to praise individuals."
Later, though, he said that the goals could be crucial for Lukaku's mindset.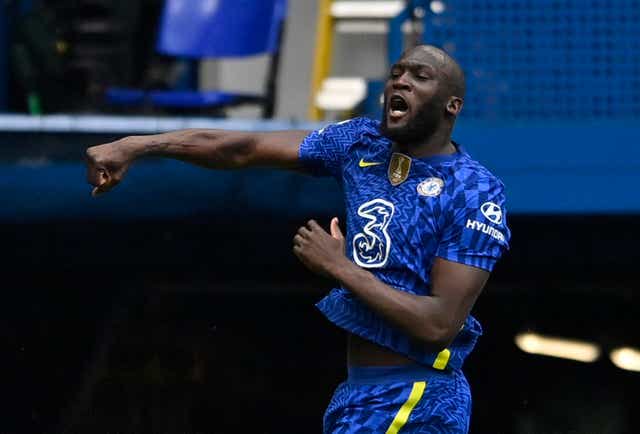 "Every striker is a very sensitive player," he said. "I don't know any strikers who have their confidence if they are on a streak where they don't have the role they wish for. It's the same for Romelu, so you see immediately, the second one is immediately easier because he had his goal.
"He fought hard for his goal. [Strikers] are like this. They are sensitive because they are decisive and that is why it's super-important for him."
Still, Lukaku feels like a problem that is not going away, while Christian Pulisic is another who is dissatisfied with his amount of opportunities under the German.
Tuchel confirmed he is yet to speak to Boehly. "If he wants my impression, I am happy to give it," he said. "But I'm not sure this is my job and I'm sure he knows what Chelsea is about.