Three Makes Chelsea Shirt Sponsor Decision Ahead Of 2022/23 Season
The mobile phone company Three is expected to remain as Chelsea's main shirt sponsor next season, according to reports.
Back in March, Three confirmed their temporary suspension of the club and asked for their logo to be removed from kits following the sanctioning of former owner Roman Abramovich for his links to the Russian-state and Vladimir Putin as a result of the war in Ukraine.
"In light of the government's recently announced sanctions, we have requested Chelsea Football Club temporarily suspend our sponsorship of the club, including the removal of our brand from shirts and around the stadium until further notice," the statement read from Three.
"We recognise that this decision will impact the many Chelsea fans who follow their team passionately. However, we feel that given the circumstances, and the government sanction that is in place, it is the right thing to do."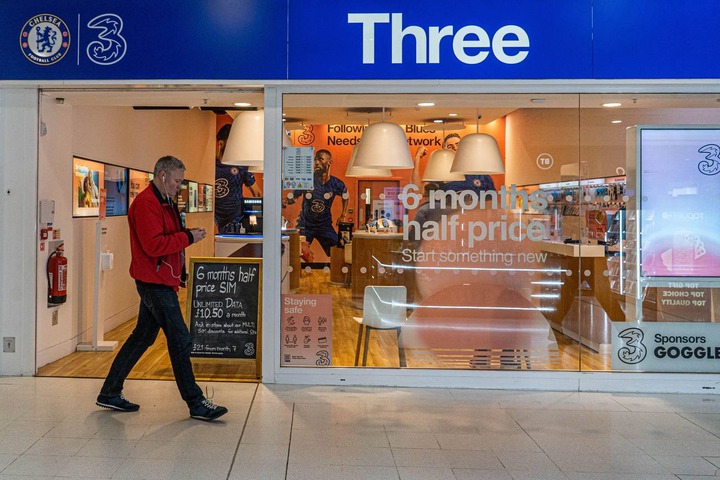 It wasn't possible for their logo to be removed from kits, however their branding around Stamford Bridge and other promotional areas was removed where possible.
Now the club has been taken over by the consortium led by Todd Boehly and Clearlake Capital, sponsor plans are already underway with the Amber Group being the first confirmed new partner, pre-agreed earlier this year, to replace Hyundai as the sleeve sponsor.
But there has been uncertainty over Three's position ahead of the 2022/23 kit launch which is expected in July. However, it is now being reported that they will remain for at least another season. Three's deal with Chelsea is believed to be worth around £40m a year.
Chelsea's three kits – home, away and third – have all been pictured ahead of launch with the design and colour scheme revealed.
The home strip is all blue with a white/turquoise neckline.
The away strip is mainly white with four teal hoops, with the official colour scheme noted as white, chlorine blue and college navy.
The third strip combines a sesame gold base with black and orange.
Chelsea are likely to play in their new strip for next season for the first time during pre-season when they head to America for their United States tour where they will face Club America, Charlotte FC and Arsenal as they head from west to east next month.
The kit and sponsorship saga will be the least of Thomas Tuchel's worries as he focuses on a rebuild of his squad this summer which is set to see him backed with £200m in the transfer window.