The Story Of Didier Drogba, A Football Legend Who Helped Stop A 5-Year Old Civil War In His Country
Undoubtedly, Didier Yves Drogba Tebily better known as simply Didier Drogba is one of the most popular football players in the history of Africa. Didier played in several football clubs, but was known across the world during his time with Chelsea football club.
Before Didier Drogba became a professional footballer, he went through ups and down. As a matter of fact, his early life saw lots of hunger even though his parents were junior bankers.
Ivory Coast was on an economic meltdown and life was difficult, so "Drogba" as globally known, suffered from malnutrition which affected his growth physically.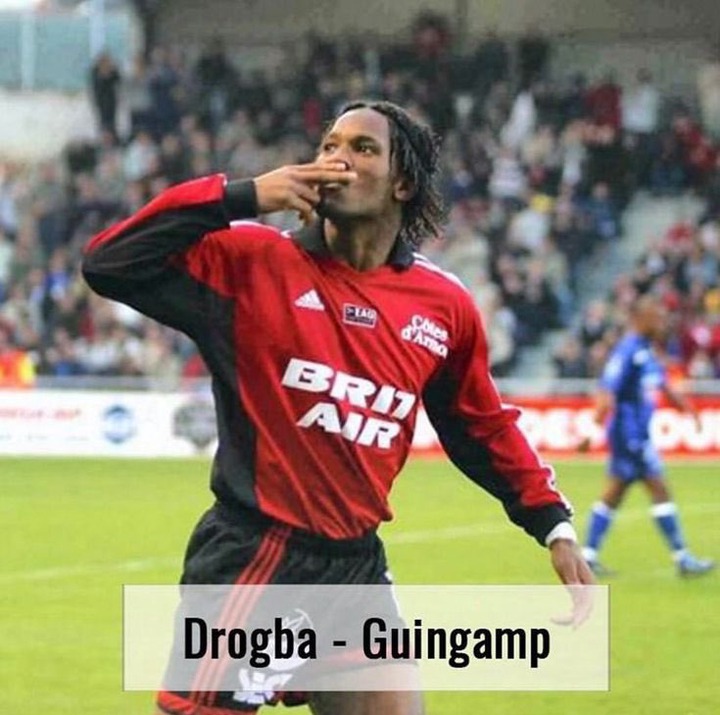 His parents made the decision of allowing the 5-years old Didier Drogba to travel alone to France to stay with his uncle who was a footballer in France. He got to France safely and was picked up by his uncle although Drogba's parents had agreed with his uncle to allow Drogba to focus on his academics and not become a footballer like him.
However, his uncle went against Drogba's parents' wish and signed him up immediately to a football academy. After having many discussions about Drogba's future, Drogba's parents, and his uncle both agreed to allow Drogba to combine football, and his academics.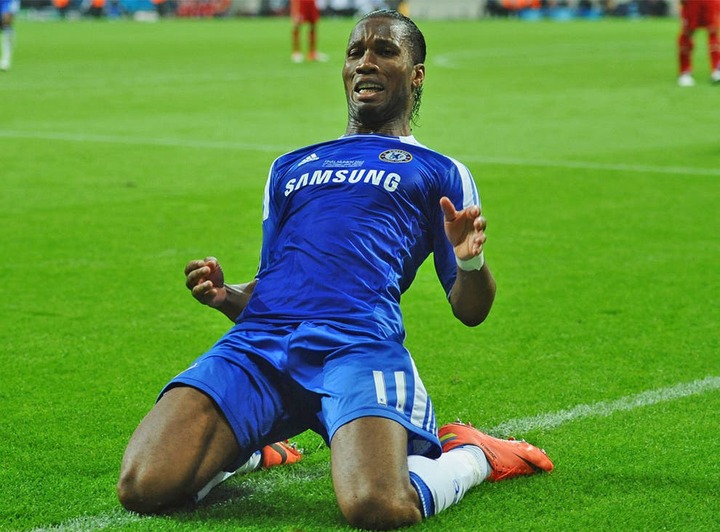 After few years of staying with his uncle, Drogba became homesick as he missed his parents, and insisted on going back. He however went back to his parents, but Ivory Coast's economy eventually got worse, and his parents lost their jobs.
The 11-year old Drogba started playing street football with his friends in his village. His parents who could not longer afford his feeding, and school fees, called his uncle, and begged him to take him back again.
His uncle sent him money to come back to France, sent him back to school upon his arrival, and also made him play football part-time. A year later, his parents moved to France, and banned Drogba from football when they noticed he failed in school.
He repeated an entire school year, he missed a year playing football, but after his parents moved to Paris, he started playing for the club, Levallois SP. He used to play as a right-back, but his uncle advised him to play as a striker as people care only about strikers.
He made a name for himself, but out of nowhere, he suffered an injury. Le Mans took a chance, and signed him, but he suffered injuries upon injuries.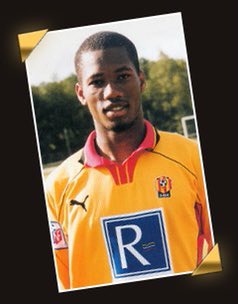 However, he decided to leave football, and finish his education. At age 21, he finished his accounting degree, and Le Man fortunately offered him another contract after just two matches. Drogba accepted the contract, and went on to score 12 goals in 64 appearances which was not quite convincing.
He left for Guingamp where he replaced their striker who had left for PSG. Drogba was already 23, he scored only 3 goals in 11 appearances for the club, and the club wasn't convinced about him. He asked to stay, and went on to score 21 goals in 39 matches.
He also scored his first hat trick for the national team, and earned him a move to Marseille. He scored 32 goals in one season for Marseille, and this earned him a move to Chelsea to play under Jose Mourihno at the age of 27.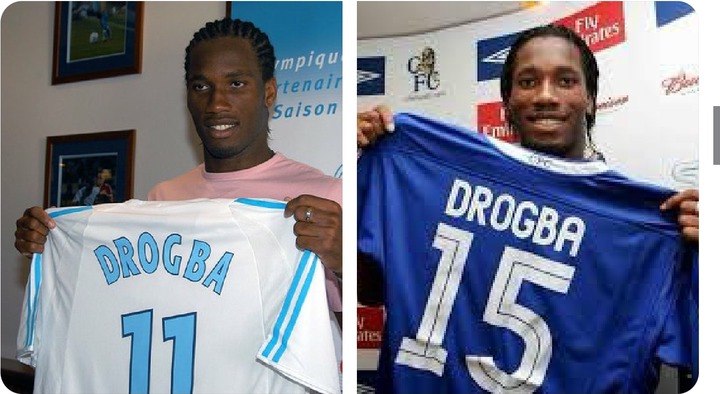 And he went on to become one of Chelsea's greatest ever players scoring over 100 goals. However, Didier Drogba did an unforgettable thing in Ivory Coast. In the early '90s, the Ivory Coast was in a civil war, a war between the north mainly the Muslims against the Christians in the south.
It was the world cup qualifier for Ivory Coast and after the match, Drogba requested the microphone. He started addressing the nation with his teammates around him, going down on their knees and begging them to drop their weapons and allow peace to reign.
After a few years, Drogba noticed his words didn't change much so he persuaded the president to move one of the qualifying matches to the city that was the stronghold of the Northern Rebels. After scoring the 5th goal in extra time, fans rushed into the field in excitement.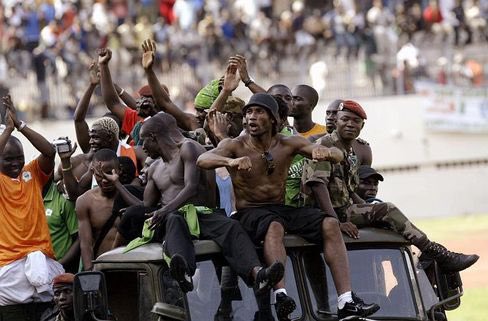 A few months later, the rebels started negotiations due to the efforts of Didier Drogba.
kindly like, and share.