The Run of Fixtures That Could Make or Break Chelsea's 2022/23 Premier League Season
It was announced on Thursday morning that Chelsea's Premier League fixtures for the 2022/23 season would be disclosed. Even if Chelsea is guaranteed to play each Premier League team twice in the 2022/2023 season, it is likely foolhardy to overlook that the scheduling of those games can have an impact on the outcome. Thomas Tuchel's team will play 16 league games this season, one month earlier than they did last year due to the World Cup landing in November and December.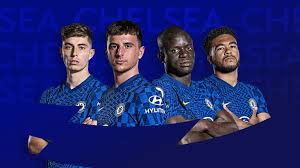 Because Chelsea are so good, they have to deal with European commitments and a large number of players moving to Qatar at the end of the year. Of course, every team is basically in the same situation. In order for the Blues to be successful on all fronts, Tuchel's planned renovation must go well.
The Blues return to action against Everton, Tottenham, and Leeds United, but there may be a sliver of relief in the middle of it all. In Chelsea's run-up to the World Cup break in October, this won't be the case.
Over the course of a month, the Blues will be forced to play ten games, a period as frantic as any of Chelsea's previous six-competition seasons in 2021/22. There are six Premier League games and four Champions League matches to look forward to. The sooner a team can secure a spot in the knockout stages of the competition, the better.
When it comes to Premier League opponents, the Blues may be able to escape the likes of Liverpool and Manchester City, but last season they only managed to earn all three points against two of the four teams they faced. Instead, Chelsea will face Wolves, Manchester United, and Brighton, three opponents against which the Blues failed to get a point last season. They were fortunate to get any points against the latter team.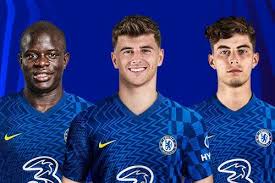 Chelsea's final two matches before the World Cup are a challenging stretch to take into November. In the final 10 days of the season, Chelsea will face Arsenal and Newcastle United, and it will be evident how far they can go now that half the season has passed. Chelsea's title hopes were dashed by a ferocious December and January last season, and Tuchel will have to guarantee that doesn't happen again in October.