The Attack Lineup Tuchel could use if Chelsea signs Ronaldo and Sterling
With the departure of the club's 29-year-old Belgia striker Romelu Lukaku who recently joined his former Italian club Inter Milan on a season loan deal, Chelsea FC is reportedly looking for opportunities to strengthen their attacking department in the ongoing transfer window.
The Blues have already linked some of the top attackers in the market and the list includes world-class European forwards like Man City's 27-year-old striker Raheem Sterling who has impressively scored 131 goals in 339 games for the EPL title defenders.
The Blues are also among the favorite clubs to sign Man United's 37-year-old Portuguese forward Cristiano Ronaldo, who is reportedly considering options from suitable clubs to secure a move that could see him leave the Red Devils next season.
Cristiano Ronaldo is widely considered to be one of the greatest footballers of all time and holds the record for being the world's highest goalscorer for club and country, in the history of modern professional football.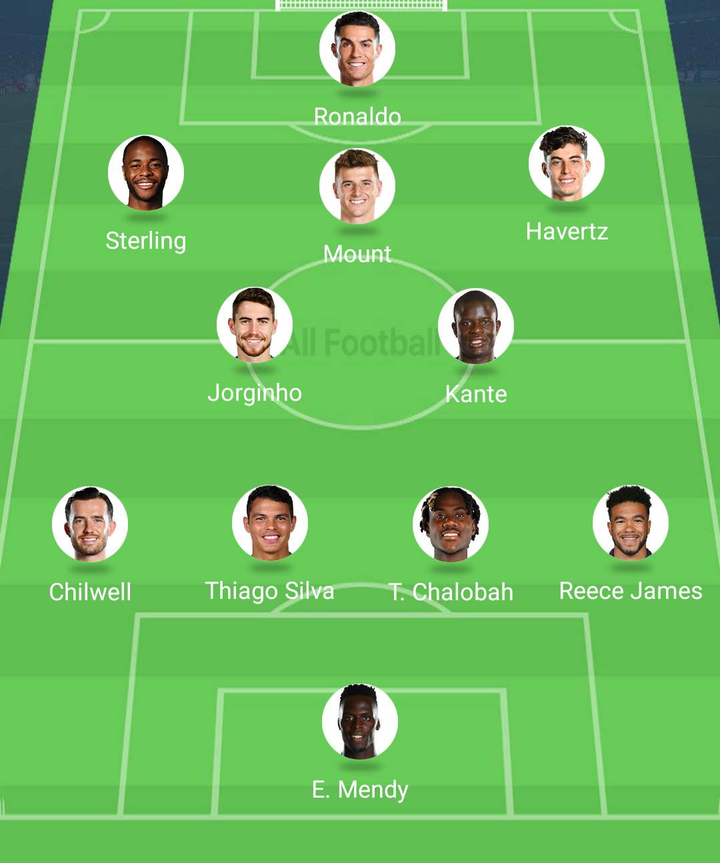 There's no doubt that the addition of world-class forwards like Ronaldo and Sterling will be a major boost to Chelsea's attack next season.
Thomas Tuchel could lineup the team in a 4-2-3-1 formation featuring Kai Havertz, Sterling, Mount, and Ronaldo, with the experienced 37-year-old Portuguese leading the team's attack