Take a look at Chelsea's 3rd kit for 2023124 after image leak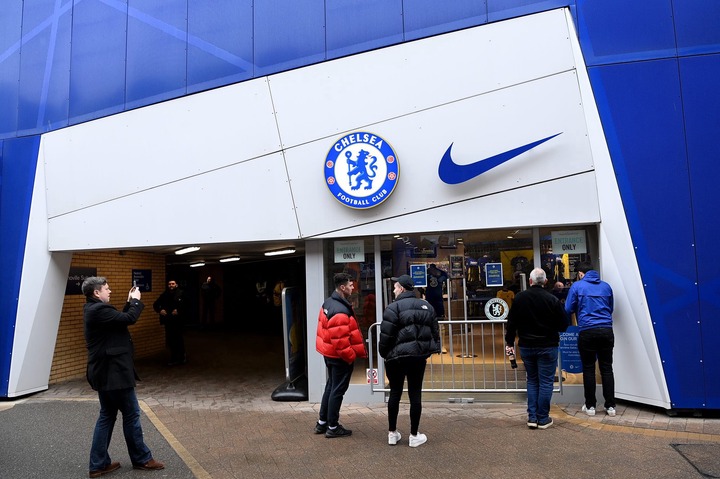 The Pride of London take a look at Chelsea's probable third shirt for the 2023/24 season, after an image was leaked and explained by Footy Headlines.
OK, below is a picture of the Blues' 3rd jersey for the next campaign. Have a glance at it, and then let us know what you think in the comments underneath the article, or alternatively on Twitter.
The outlet suggests that this isn't quite the finished article at 90 per cent accuracy or completion. The 'exact look of the graphic design on the collar and sleeves' will be dissimilar.
As you can see, the design is clean and fairly simple. The colour seems beige with a pale green touch, but it is hard to tell exactly what shade is shown. Mint is the description given by footyheadlines.com, which is where the image we used originated as far as I can tell.
Chelsea vs Manchester City in the Premier League
Pep Guardiola's ultra-talented Man City side travel to the capital for a crucial contest with Chelsea this coming Thursday. The Sky Blues have given the Blues a slight boost, as Guardiola clarified some injury news ahead of the clash. Unfortunately for the Citizens, the Spaniard ruled out Ruben Dias for the match.
Meanwhile Aymeric Laporte's fitness will be assessed following Wednesday's training session. According to premierinjuries.com, City only have three players actually injured at present, the third is Julian Alvarez.
In addition to updating press and supporters with the status of certain personnel, the former Barcelona player and manager was asked about CFC's contemporary trials and tribulations. The famed gaffer said in the EPL, every club is tough making the division difficult. Furthermore, Guardiola suggests that is the reason why predictions prior to a campaign are redundant, and why he doesn't offer them. However, I have to make footballing forecasts as a part of the job, so here goes: Man City will win.
Leaked: The 2023/24 #Chelsea third kit – 90% accurate.

[via @Footy_Headlines] pic.twitter.com/xJlt2MAIf5

— Absolute Chelsea (@AbsoluteChelsea) January 4, 2023
The 51-year-old adds that things will change after the World Cup 2022. Unfortunately for his assessment, the competition ended a couple of weeks ago whilst the west London outfit continues to struggle. Maybe he means following the upheaval of the January transfer window