Six Chelsea Players Who Could Leave The Club In The Summer Transfer Window
Chelsea who strengthened their squad two summers ago and won FIFA club world cup and champions league title could lose most of their players this summer. Thomas Tuchel was one of the unluckiest managers in the 2021/22 after he lost two finals at Wembley against Liverpool. Romelu Lukaku has been a subject of debate after he criticized Thomas Tuchel tactics in the earlier part of the 2021/22 season. The Belgian professional couldn't score twenty goals across all competitions in his first season at the club and this could make him leave the club. There are speculation that Inter Milan and Bayern Munich are interested in acquiring his services.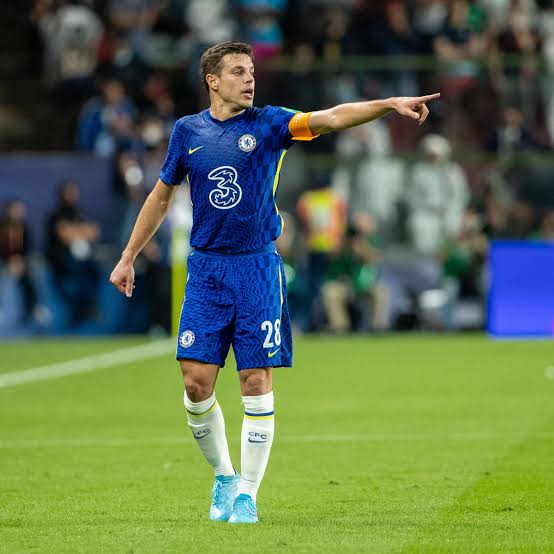 Lukaku could be possibly be heading to Bayern Munich if Lewandowski moves successfully to Barcelona this summer. The Polish striker has announced that he won't be continuing at Bayern Munich and that he wants a new experience. However, Chelsea could lose four of their defenders to Spanish clubs. There are rumors that Barcelona have already agreed a deal with Christensen while Real Madrid has completed Rudiger's deal but are yet to announce it. Barcelona are also interested in acquiring Marco Alonso and Cesar Azpilicueta. The Spanish club intends to strengthen their defense this summer and they could be raiding Chelsea to achieve their goal.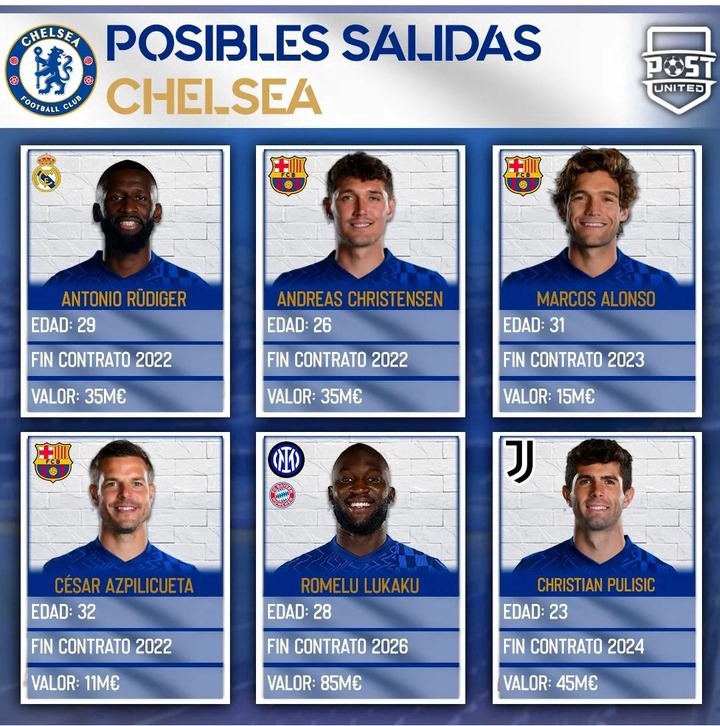 Christian Pulisic has 13 goal contributions in 38 game for Chelsea this season. The American forward did not start most of Chelsea's game this season and this could make him leave this summer. There are rumors that Juventus are interested in signing him as Paulo Dybala's replacement. However, Chelsea could be forced to improve Pulisic deal in other to keep him in the club for more seasons. However, Chelsea could be the busiest premier league club in the summer as they will need to acquire replacement for the players they could lose.