Sad News From Stamford Bridge As Chelsea FC Makes Huge Announcements Ahead Of The New Season
Chelsea Football Club has announced that the club chairman Bruce Buck has stepped down from his role. Taking to their social media platforms and website the London club made the announcements as they revealed details about Buck's decision to step down just weeks after the club completed it's takeover from the Abramovic reign.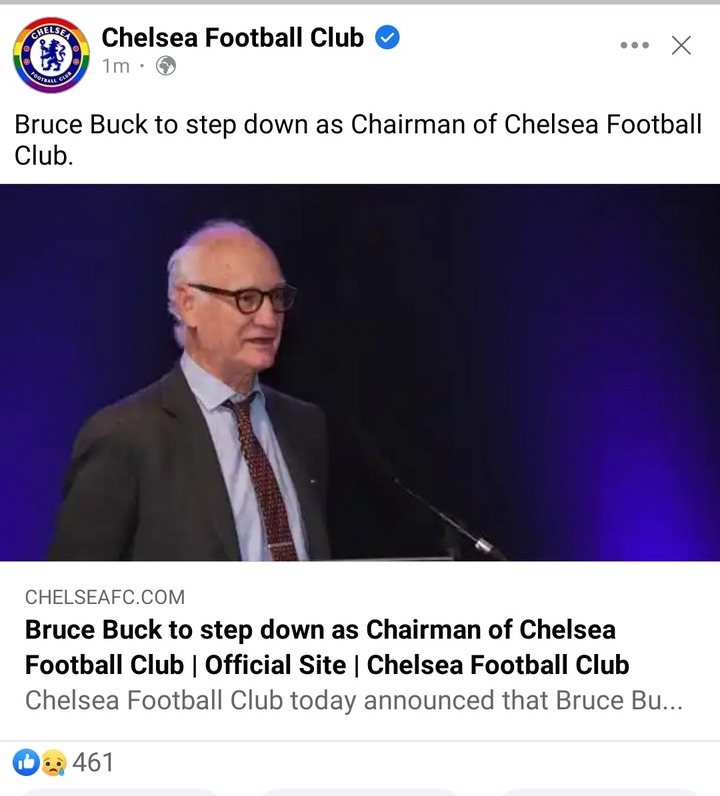 The 76 year old has served the club for 19 years, having been appointed as the club chairman back in 2003, his era witnesses many trophies won by the club. After further considerations and consultations the Chelsea chairman has decided to step down. Even so, he will continue to be one of club's senior advisers even as the club adopts to the changes brought about by the new owner Todd Boehly. Boehly took over as the club owner few weeks ago and was cleared by the Premier League after Abramovic was dismissed from his role and forced to sell the club following his engagement with the Russian forces in the ongoing war between Russia and Ukraine.