Reason Why Lewandowski Signing Would Be a Good For The Chelsea
Chelsea has been urged to sign Robert Lewandowski to replace Romelu Lukaku, who is on the move. Former Blues defender Scott Minto has claimed on TalkSport that if the club's bid for Sadio Mane is successful, they should approach the Bayern Munich striker.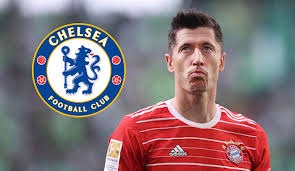 Lukaku's transfer to Chelsea broke the club's transfer record, with the Blues spending more than £97 million for his services a year ago.
Despite a promising start, the striker has only managed to score eight league goals as a result of the transfer. The numbers pale in comparison to the Polish international's 50 goals in 46 games last season, which helped Bayern win the Bundesliga for the second year in a row. However, the striker has stated openly that he intends to leave the club this summer, with Barcelona being the early favorites to sign him.
The issue for the Catalans would be their financial difficulties, as they may not be able to afford his exorbitant salaries.
And this may be an opportunity for Chelsea, as the striker possesses the necessary abilities to be an immediate success.
"In the near term, Lewandowski would be absolutely great," he remarked. Even though he's on a two-year deal, he could be able to get away with a three-year deal.
"Right now, he's proven himself. Chelsea has always been about the present, and has been for the past two decades." Lewandowski's goal record over the last few years speaks for itself, thus he would be a fantastic addition for the Blues.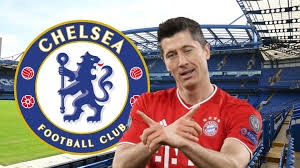 Lukaku has even described the Polish international as "world-class." He has been unlucky not to win the Ballon d'Or in the last two years, but his 86 goals in the Champions League have shown he is more than capable of stardom outside of the Bundesliga.
While the transfer is unlikely, the Blues should complete the deal for Lukaku to depart, if only to remove any negative energy the Belgian has brought over the last year.