Reactions as fans blame Mason Mount for Kai Havertz's goal drought as Chelsea FC striker
Chelsea Football Club, since the beginning of the 2022/23 Premier League season, despite the signing of Raheem Sterling, is yet to find a solution to the club's goal-scoring problems, and Mason Mount has been blamed for this lapses after a report revealed that Chelsea FC's current striker, Kai Havertz, has made the most off-ball runs than any other player in the Premier League.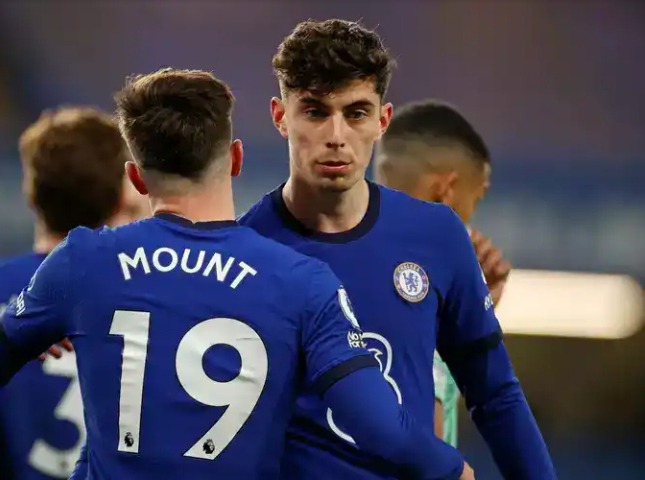 Chelsea FC had to loan out its record-signing striker, Romelu Lukaku, back to Inter Milan after he purportedly failed to replicate his good goal-scoring form with the West London club throughout the 2021/22 Premier League season.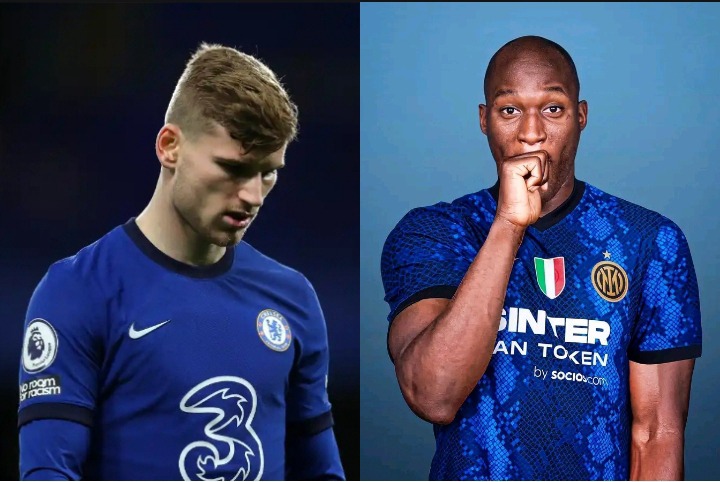 However, Kai Havertz, stepping up to fill his vacuum, is being 'faced' with the same challenge (goal drought) Romelu Lukaku and Timo Werner encountered in the club.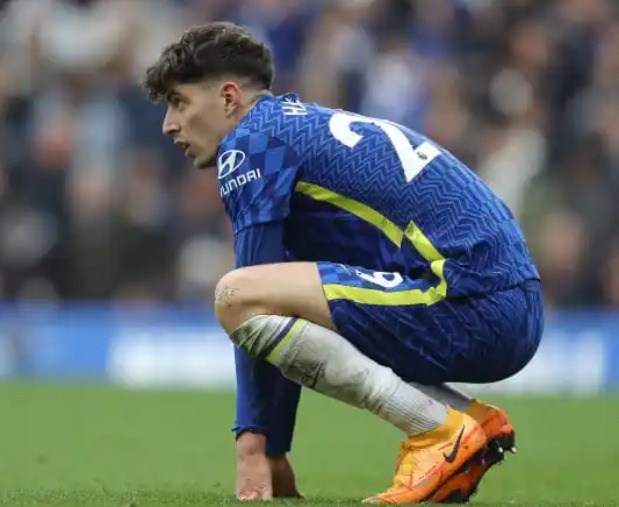 While one would want to blame Kai Havertz for being sloppy, like Romelu Lukaku and Timo Werner received, an Opta Joe report has shown that the twenty-three (23) years old German attacking midfielder has been making efforts but hasn't been getting the passes that he needs to score goals.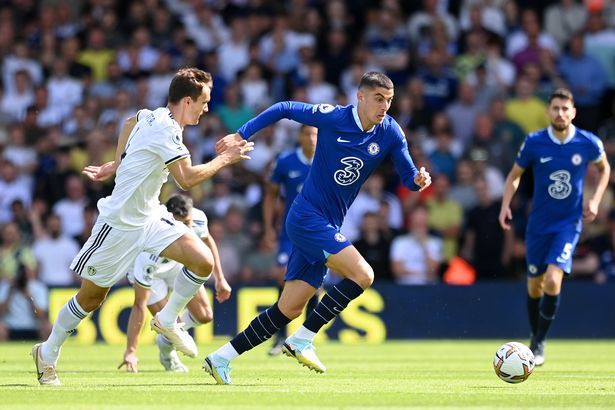 Opta Joe report said, "Kai Havertz has made the most off-ball runs of any player in the Premier League this (2022/23) season (114), as well the most off-ball runs into the penalty area (37)."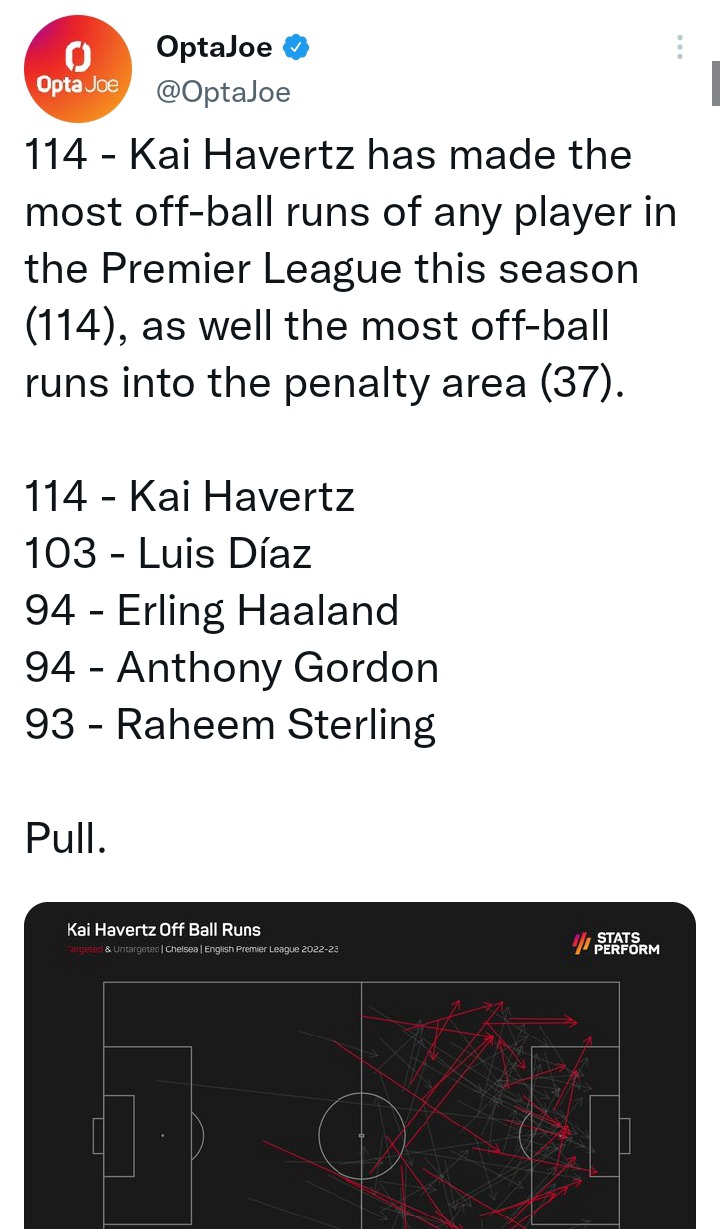 Therefore, following this revelation by Opta Joe, Chelsea FC supporters, as represented in the screenshots below, singled out Mason Mount to blame for these fruitless runs by Kai Havertz, asserting that the England international doesn't feed Kai Havertz with the ball enough.