Rafael Leão To Chelsea Updates : Chelsea have made £60m bid for 'world-class' attacker, it's already been rejected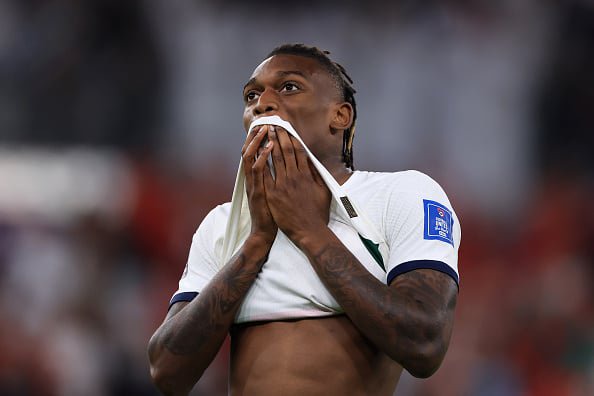 The Portugal star impressed a number of people with his appearances at the World Cup, despite predominantly being used as a substitute.
He scored twice off the bench, including a stunning strike in the dominant win over Switzerland
Journalist Siavoush Fallahi described him as 'world-class', as he showed the future of Portugal is certainly in safe hands.
His time in Qatar has only added fuel to the fire over a potential move in the future.
Chelsea were linked with a move to sign the 23-year-old over the summer, with them seemingly not fully satisfied with their attack going into this season.
When the deal didn't come to fruition, the Blues turned to a short-term option in the form of Pierre-Emerick Aubameyang in an attempt to bolster numbers.
Chelsea have Leao bid rejected
Plettenburg has claimed that Leao is not convinced about signing a new deal with AC Milan, and this has seen Chelsea already table their first bid to sign him.
He said: "Exclusive News on Leao: At this stage he doesn't want to extend beyond 2024. Not confident with the offer. Chelsea, City, Real in.
"Chelsea held talks about him in Qatar. Milan refused Chelsea's offer (€70m). They want €150m. The amount of the release clause."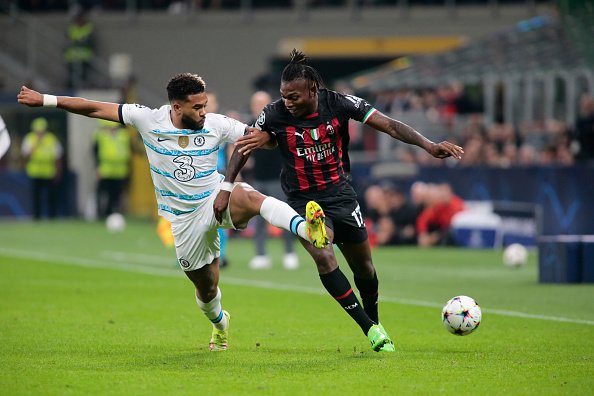 With his contract expiring in less than 18 months, it is unlikely a side pays the full amount the Serie A champions are requiring.
With that said, he would be a perfect addition to the attack for Chelsea.
His directness down the left would've caused real problems for the Blues earlier this season if they didn't have one of the best right-backs in the world in Reece James.
With goals still very much a luxury at Stamford Bridge, addressing the issue as soon as possible is huge.