Qualities of Thiago Silva And David Luiz That Show They Are Great Defenders
Both Thiago Silva and David Luiz are two great Brazilian defenders to ever play for Chelsea.
These great defenders can be compared to each other, but it's very difficult to tell who is a better defender between the two of them.
That is why in this article we shall be taking a look at some qualities of these great defenders.
Strengths of Thiago Silva.
Thiago Silva is the oldest player at Chelsea right now. He is 37 years old. He is one of the best defenders presently, despite the age. There are a couple of things he does for Chelsea. The obvious reason for Chelsea's successes under Thomas Tuchel.
Thiago Silva has coordinating ability; the presence of Thiago Silva in the defense is a great addition for the whole team. He has good leadership quality. He has a way of bringing out the best in the defenders he plays with. Thiago Silva has brought out the best in Antonio Rudiger.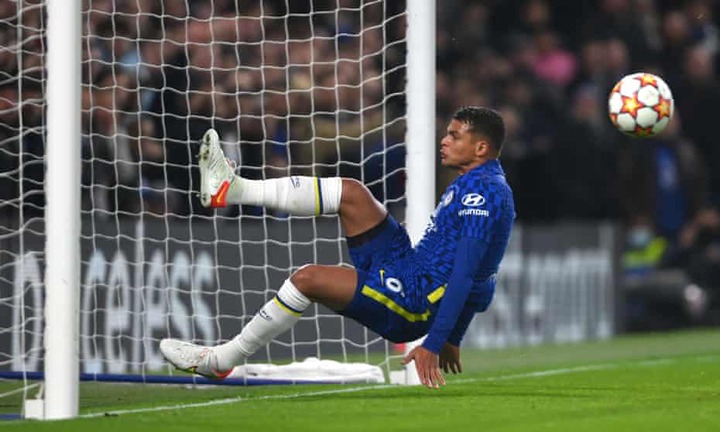 Thiago Silva has good positioning; this season alone, he has prevented a number of goals from entering Chelsea's net. He is always at the right place at the right time. Apart from defending, he has scored a couple of goals this season. He is so good in aerial balls.
David Luiz's abilities.
The Brazilian defender had a great career at Chelsea and Paris Saint German. In his prime, he was one of the best defenders in the world.
He is one of the strongest players I have seen in football. He can't be bullied by any striker. As a matter of fact, he was serious feared by strikers in the English Premier League.
David Luiz was also good at scoring goals. He is good when it comes to nodding, he is also good in free-kick taking. He remains one of the greatest defenders to have played for Chelsea.
Imagine how good it would have been if these two players are playing for Chelsea at the moment.