Omari Hutchinson could be the man to bring back Eden Hazard memories at Stamford bridge
Chelsea football club played their first mid season friendly game against Aston Villa today at Abu Dhabi, the game which ended in a disappointing 1-0 defeat to the London club saw plenty of their academy youngsters take to the field.
The performance put in by the youngsters where impressive and there was a standout performer for the blues, highly rated youngster Omari Hutchinson finally got his chance to impress in the first team and he took it with a flourish.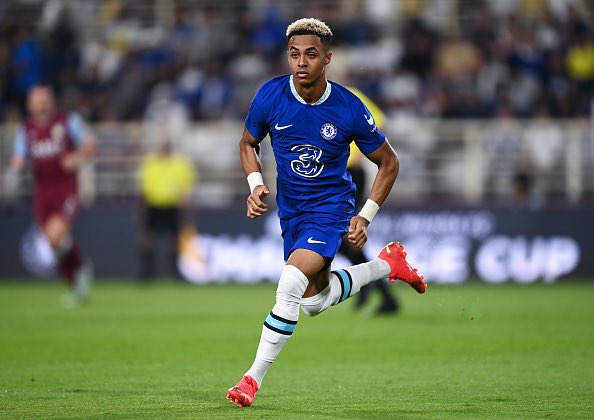 Omari Hutchinson is a fine prospect via Twitter photos
He has already shown he is brilliant with the reserve team and have been itching for some game time in the first team, he played just behind the two strikers Armando Broja and Pierre-Emerick Aubameyang but was swapping to left and right and carried the ball with some audacity reminiscent of what former legend Eden Hazard.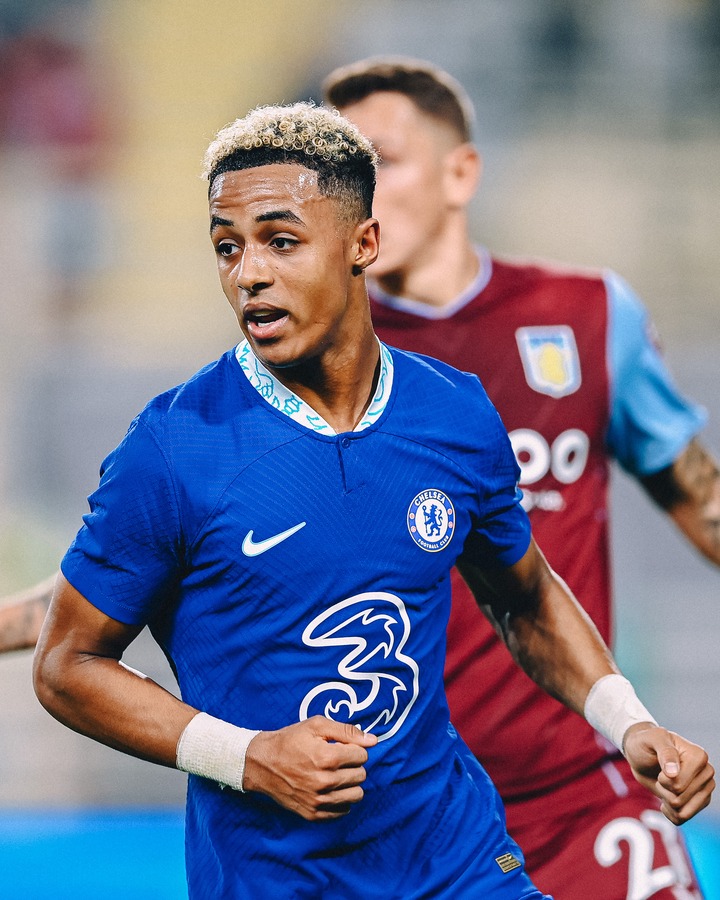 Omari Hutchinson via Twitter photos
Standing at a height 1.74m, he is hard to shake off the ball and his runs, pace and movement with the ball at his feet will only increase his comparison with Eden Hazard, he controlled a lovely pass from jorginho, dazzled the Aston Villa defence and hit the bar with his lovely attempt at goal.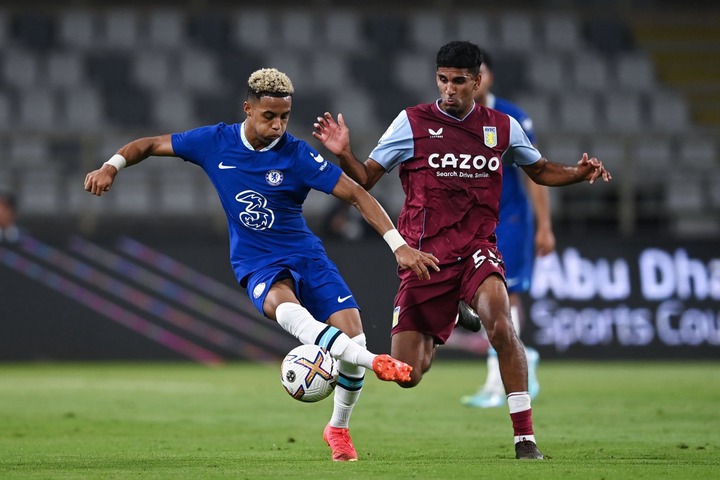 Omari Hutchinson impressed against Aston villa via Twitter photos
If he gets the breakthrough into the first team and continues to grow at the pace he displayed today, the Chelsea fans could be braced for another era of individual brilliance at stamford bridge just like it was in days of Eden Hazard