Mykhailo Mudryk Slammed After Posting an Indecent Video of a Man on Instagram
Mykhailo Mudryk's recent social media activity has put him at loggerheads with fans online
Mudryk shared a video of a seemingly elderly man working out while a little bit exposed
The pacy winger is yet to fully come to life after his much-talked-about move in January
Mykhailo Mudryk has found himself on the receiving end of wrath from fans after he posted a controversial video on social media.
The Chelsea winger took to his Instagram stories and uploaded a video of an old man who was working out in the gym.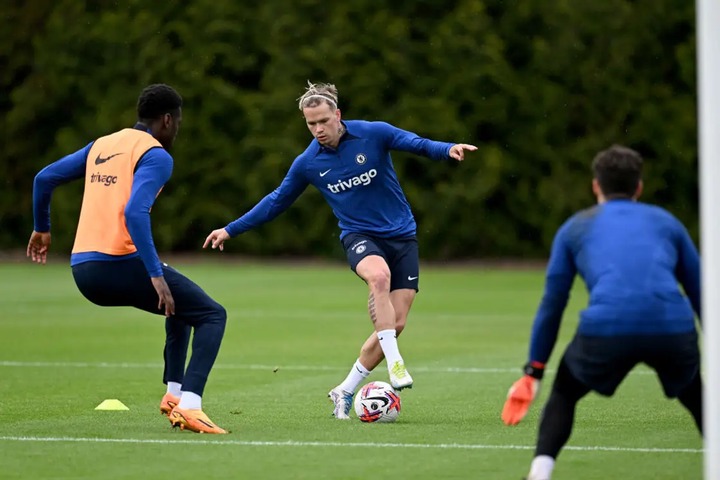 What did Mudryk do?
The unidentified man in the video had his shorts slightly below his waist, exposing the line on his sitting apparatus. Mudryk accompanied the video with a question mark as the caption.
It is not clear if it is the Ukrainian who took the video or if he only reshared a post he saw somewhere else. Nonetheless, his post has not gone down well with fans online, with Joey Swoll leading the onslaught. From his Twitter bio, Swoll is a fitness enthusiast.
The social media user was visibly incensed with Mudryk sharing the video.
"You see a man like this in the gym who is a little bit exposed. You then decide to take a video of him and post it on social media to make fun of him all for attention. Really? Yet you are a professional soccer player. Is this how you want to represent yourself and your team?"
"Either you help or mind your own business!"
How other people reacted
Swoll's reaction garnered over 600 comments at the time of writing, with many joining him in condemning the former Shakhtar Donetsk star.
"Why did Mudryk even do that? You can't even help your team get out of the 12th place, but you're here shaming someone else trying to work out?"
"Love Mudryk, but he deserves this cooking; that video was so unnecessary"
It has been a difficult few months in England for the 22-year-old who joined the Blues in a huge money deal after snubbing Arsenal. He is yet to show his full potential but has shown a few glimpses of what he might offer long term.
Mudryk targeted by lasers in Arsenal game
Previously, Sports Brief reported that Arsenal released a statement following the incident of using a laser light on Chelsea winger Mykhailo Mudryk at the Emirates Stadium on May 2.
The Blues came in at the last minute during the January transfer window and hijacked the player from the grasp of their rivals, who had courted him for over four months.
The Ukrainian started off the bench in his first visit to the home of the Gunners since the transfer saga over his signature went in the way of the West Londoners.