Mykhailo Mudryk: Chelsea ready to beat Arsenal to £88m transfer of Shakhtar Donetsk attacker
The winger is the most in-demand player in the early weeks of the January transfer window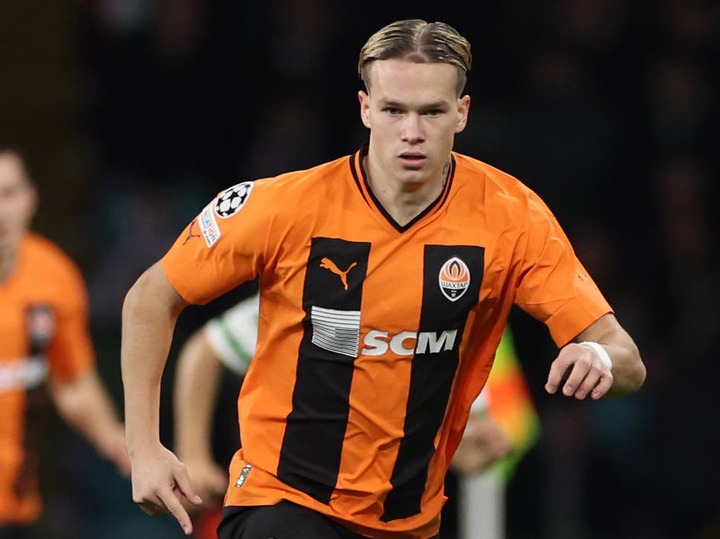 Chelsea have made it clear they will trump any Arsenal offer for Shakhtar Donetsk's Mykhailo Mudryk, as the Stamford Bridge club continue to try and hijack one of the first major deals of the January window.
While a number of connected sources maintain that the highly-rated 21-year-old prefers Arsenal, especially as Mikel Arteta has outlined the attacker's role in a burgeoning team, the Stamford Bridge hierarchy continue to feel "bullish" about business.
The only real remaining issue for Arsenal with Mudryk is the fee, since Shakhtar want €100million (£88m) and there is currently around €20m (£17.6m) difference in valuation, but Chelsea believe this is where they can yet take advantage of the situation.
It is anticipated that this could be a January window almost as active as the summer, with the new Clearlake owners continuing to try and reshape the club around the brightest young talent in football.
Mudryk would fit into this and co-owner Todd Boehly is more than willing to take rivals on and "blow them out of the water" where necessary.
It is also why the club is relaxed about results under Graham Potter, since they are taking a much longer-term stance. The view is that the manager has been hamstrung by the fact he is working over a squad built to multiple different visions and managers, so Potter deserves the space and time to work with a group who much better-fit the club's new football idea. The coach was also chosen because he fits this, too.
Arsenal are naturally conscious of Chelsea's interest but there is a belief that Mudryk will eventually come to north London, as they hope to make him one of two signings in this window.
Atletico Madrid's Joao Felix has been put forward as a loan option to Arsenal and a number of clubs, but there hasn't yet been take-up.