More Troubles For Tuchel As Chelsea Fans Plan Protests Ahead Of Brentford Fixture In Huge Blow.
This weekend's Premier League match against Brentford is something that Chelsea is looking forward to. They currently sit third in the Premier League table and will be looking to gain three points in order to move closer towards securing their position at the end of this season.
Meanwhile, the process of changing ownership of the Chelsea football club continues apace. There are fears of protests ahead of this weekend's match, ranging from Roman Abramovich to the new regime.
According to Sunsport, this is due to the Ricketts family, who are the leading candidates to purchase Chelsea. A leaked email from Tom's father Joe stated that Muslims are'my natural enemy,' according to the email itself. While there are other bidders who believe they are being given 'preference treatment' over the aforementioned suitors' bid, this has not been confirmed.
Meanwhile, the Chelsea supporters' group, We Are The Shed, has expressed dissatisfaction with the latest developments regarding the club's potential new owner. And we're hoping to try to get a message across this weekend.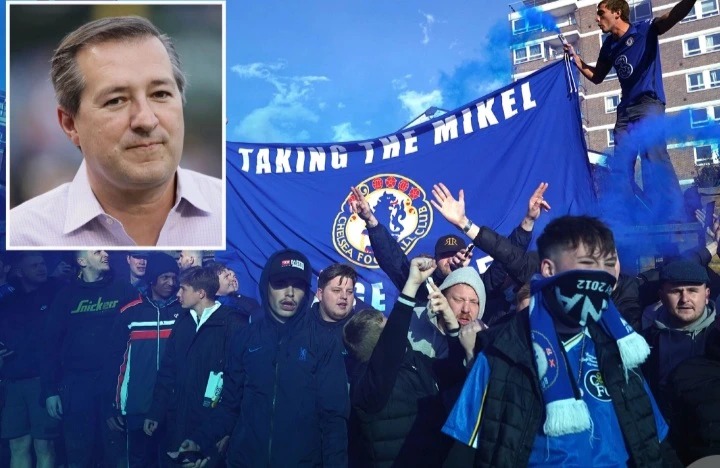 According to their statement, "There has been a great deal of controversy surrounding the Ricketts family and their potential ownership of the Chelsea football club. To Tom Ricketts, members of his family, and Ken Griffin, we have a clear message that we would like to convey to them. Distancing yourself from bigots is similar to distancing yourself from Chelsea." Take a look at the statement.
Chelsea, on the other hand, will host Real Madrid in the first leg of the quarter finals of the Champions League at Stamford Bridge the following midweek as part of their obligations. Tuchel has recently found himself in a difficult situation both as a coach and as a player. Who are unable to extend their contracts with Chelsea due to financial constraints