Mason Mount Reacts as Timo Werner Win Emirate Player of the Match
Mason Mount applauded Timo Werner's performance against Crystal Palace in Chelsea's FA Cup semi-final win on Sunday, but couldn't help but poke fun at the German after he failed to score.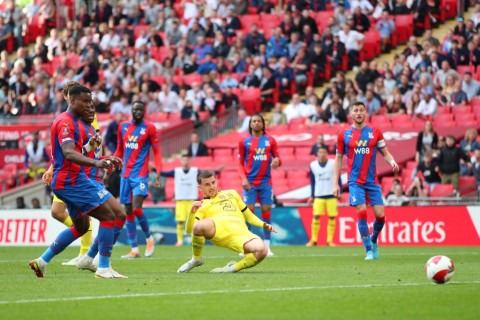 After an easy victory against Palace, the Blues set up a rematch with Liverpool in the Carabao Cup final, winning 2-0 thanks to goals from Ruben Loftus-Cheek and Mason Mount.
Loftus-Cheek put the game to bed in the 65th minute with a wonderful strike that took a tiny deflection, before Mount put the game to bed 10 minutes later following a neat team move.
Then, Werner intercepted a crossfield pass and delivered a superb ball to the England international's foot, who slid the ball into the far corner to send Chelsea to Wembley next month.
Werner scored two goals against Southampton in the Premier League in April, scored and assisted against Real Madrid in the Champions League last week, and was strongly engaged against Palace in the semi-final.
He even won Man of the Match for his performance at Wembley, and Mount was ecstatic for his team-mate, even if he did make the Chelsea bench laugh.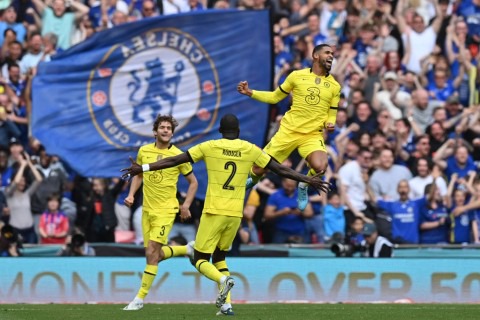 Mount said after the game, "He got me a little assist!" when asked about Werner's performance.
He could have had another [for Romelu Lukaku] and possibly a few more goals.
He's fantastic, and he's performed admirably in the last few games.
You can see in the second half, he had an opportunity that he missed. Jorgi [Jorginho] and I were laughing on the bench, and he sprinted all the way back to the halfway line to get the ball back!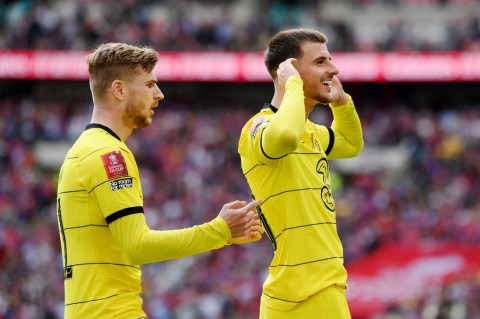 That demonstrates his character and the value he gives to the team.
"It's a game we utilized to bounce back," Mount continued, referring to the whole performance and Loftus-contribution. Cheek's It was a really difficult game. We had a rough time since they made it so difficult for us. They have some of the best players in the league. It wasn't a simple task. We demonstrated character in the manner in which we handled it.