Leeds Star Raphinha chooses Stamford Bridge over Arsenal & Tottenham, giving Chelsea a transfer boost
Raphinha, a sensation for Leeds United, reportedly has Blues as his second choice of summer destinations.
With numerous sides connected, the 25-year-old is starting to look more and more like leaving Elland Road this summer.
Arsenal sent an official offer to Jesse Marsch's team for the Brazilian, making them the current favorites.
The winger has also been connected to moves to the west London club, Tottenham Hotspur, and Barcelona.
Since Raphinha's stint at Rennes, Blues has kept tabs on him and may attempt to make a bid for him this July.
When examining Edouard Mendy, who signed back in 2020, the Chelsea scouts noticed the skill as a prospective summer signing.
Related video:
Blues may rekindle their desire for the winger given that Chelsea is open to taking proposals for Christian Pulisic, Hakim Ziyech, and Timo Werner this July.
Romelu Lukaku is expected to go back to Inter Milan on loan, thus Blues will probably look for strikers in the summer season.
Tuchel recognized last year that he could have to alter his attack this July.
He acknowledged his frustration with Chelsea's offense, saying, "If we continue with the group, then we'll try to address it with these players.
"Is it necessary to make additional attacking players to the box to increase diversions and give each other more room? We'll inquire about that. Can the organization be improved? Can we make the players work harder? Had we gone around too much? We'll see.
There are numerous choices. Our attacking players don't create the numbers we need to overachieve, which is what we need to do if we want to be closer to the top 2 teams.
We need above-average output from everyone, but I'm not condemning anyone or playing the blame game. If we just have single digits in goals and assists, it is not over performance.
Raphinha's move to Chelsea would reportedly be his secondary priority this summer, giving Chelsea an advantage in any negotiations.
The 25-year-old top choice is still Barcelona, although a transfer is difficult because of Camp Nou's financial issues.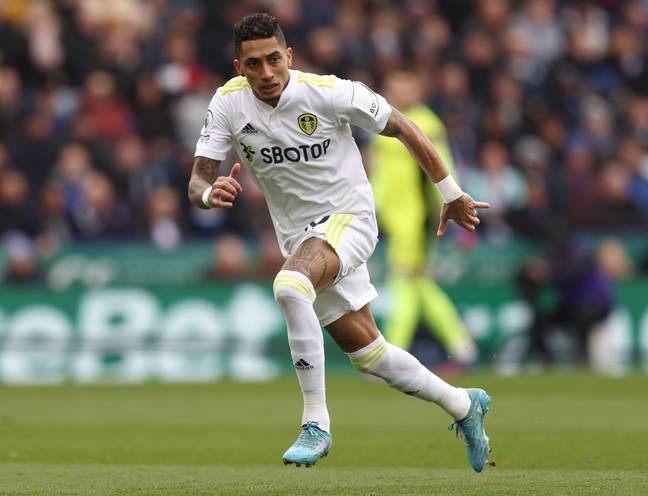 The Brazilian ace would be more inclined to choose Chelsea over Tottenham and Arsenal as a result.
He is rumored to be drawn to Tuchel because of the improved chances of winning major titles and the possibility to play in the Champions League.
Although Spurs not having him as their favorite target this summer, the Brazilian's second preference is Gunners, and his final destination is Tottenham.
Whether the 25-year-old leaves this summer is still up in the air.
If he is, though, Chelsea might take notice if they're searching for attacking options