Kante Vs Casemiro: Who Should Occupy The Madrid DMF Position Should Madrid Sign Kante?
Real Madrid has had undivided attention to bring Chelsea N'golo Kante to Spain. Though they have lost interest because of Chelsea's unwillingness to sell, except during the time of Frank Lampard who put up Kante for sale but at a high price. Aside from that, it's still possible that Real Madrid can still successfully get Kante to join them even with the presence of another defensive midfielder, in the person of Casemiro.
The question now is: If Madrid should sign Kante, who do you think it's the best fit to feature in the defensive midfield position in every match.
Simply said, as of last season and this season as well, N'golo Kante was and still the best defensive midfield in the football world currently, so when he gets to Real Madrid, he will immediately, without delay send Casemiro to the bench and occupy the no.4 position, with their current form.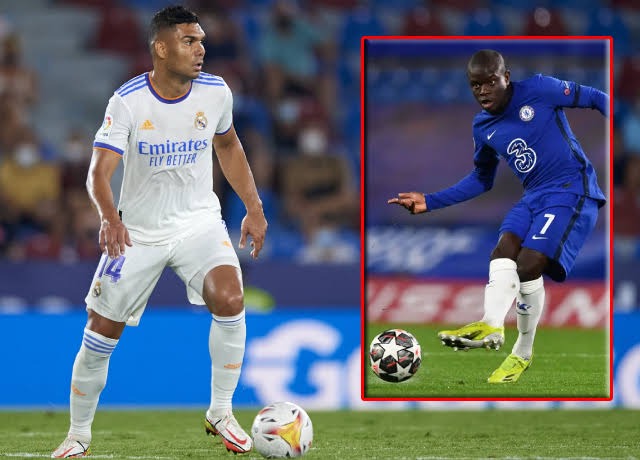 Kindly drop your thoughts in the comment box below. Also, like and share this article on different social media platforms.