"I've kept up my standard': Chelsea player happy with his own form since move to Stamford Bridge
Thiago Silva claims he's been delighted with his form as a Chelsea player despite many people doubting him when he first arrived at Stamford Bridge.
Silva, who joined the Blues in 2020 on a free transfer after leaving Paris Saint-Germain, arrived as a veteran defender with plenty of experience at the top level.
Most doubted the Brazil international would be able to cope with the pace and physicality of the Premier League, but he's been one of the division's outstanding centre-backs since landing in England.
Aged 37, he's still an absolute colossus in Thomas Tuchel's side that is just too intelligent on a weekly basis for opposition strikers.
Silva's reflected on nearly two seasons as a Chelsea player by explaining how proud he is of himself:
"So many people had their doubts whether I'd be able to play to the same standard here as I did at PSG but I never had any doubts of how I'd perform for the club. I feel like I've kept up my standard here at Chelsea bearing in mind it's the best league in the world," Silva said.
"I left a big club but joined a big one as well. I stayed at a high level and I'm really proud of how it's gone but it's been a lot of hard work to keep up those high standards."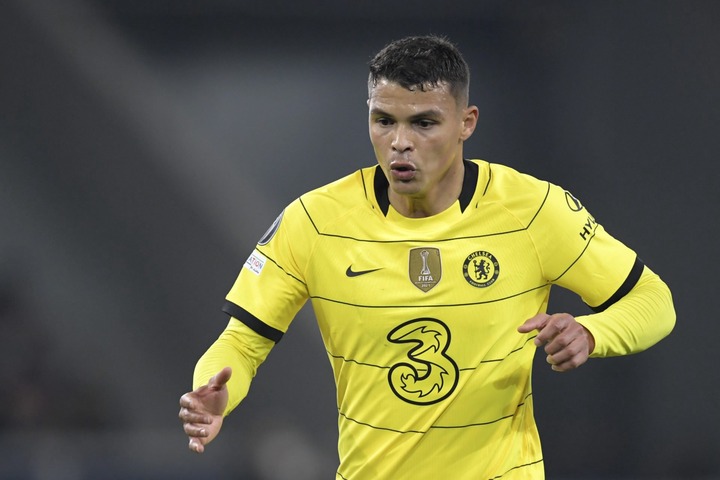 Yes, Silva is bang on the money with this one.
The South American defender has exceeded every expectation of him, so much so every Chelsea supporters wishes he'd joined earlier in his career.
He's still got another year on his contract, so it won't be a surprise to see him continue to play an integral role in the side next season.
Rio Ferdinand claims what he's doing at his age is "ridiculous".
Despite being in the twilight of his career, Silva deserves to be in the thick of the conversation of the Premier League's best performing centre-half this season