Huge Updates From Stamford As "Chelsea Will Have To Pay £45m To Sign' City & Spurs Player Target.
Chelsea, Manchester City and Tottenham Hotspur are set to try battle it out for the signature of Brighton left-back player Marc Cucurella as per report from Sunsport. The latter has impressed this season and will be a huge target this summer from the big boys who want to upgrade their squad ahead of next campaign.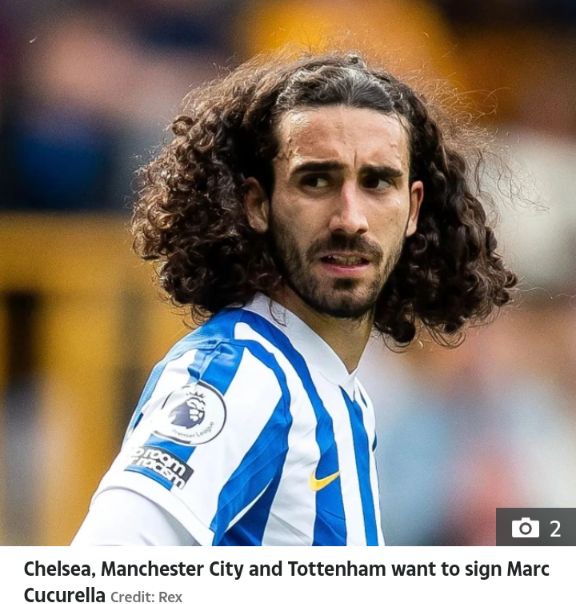 Chelsea may have Alonso set to depart the Bridge after the star is said to be unhappy at the club as per Sunsport previously. So is the likes of Kenedy not used more often this year and he may then seek his playing time elsewhere as per Daily Mail recently.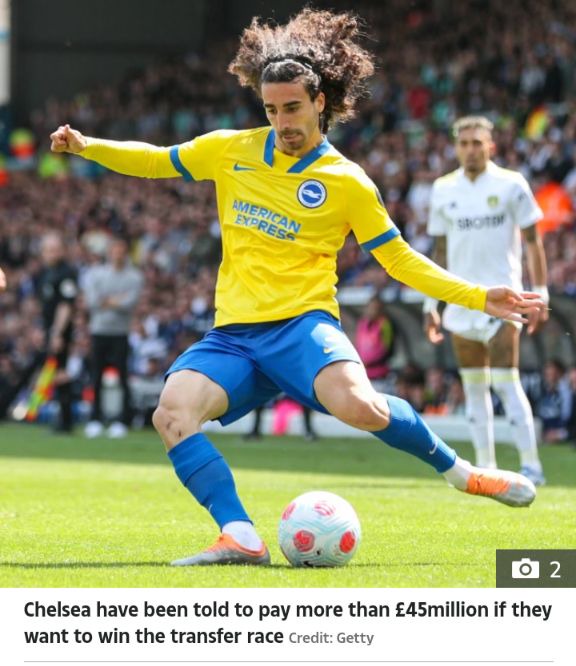 Ben Chilwell has been out with a bad knee injury although made a return against Watford in last game of the season. He needs a serious competition in that position. So is Manchester City with Zinchenko being linked with Arsenal according to Sunsport in a recent report and Pep will need to add a player to that position.
As per same report Cucurella said, "If the opportunity arises you have to take advantage of it. There are teams that you can't say no to. "He referred to the big interest from the three mentioned clubs on him. The latter is believed to be a £45m-rated star by the Graham Potter side