How Chelsea Could Lineup With Werner, Alonso, James, César, Kante And Havertz Tomorrow
Apparently, Chelsea have already traveled to Spain, as they will be clashing against Real Madrid at Santiago Bernabéu Stadium tomorrow (8pm) in their UEFA Champions League second-leg clash. The Carlo Ancellotti's men are expected to play a defensive game against the Blues, as they are aware that Chelsea won't hold back in attacking them. In all fairness, it's going to be tough on Tuesday.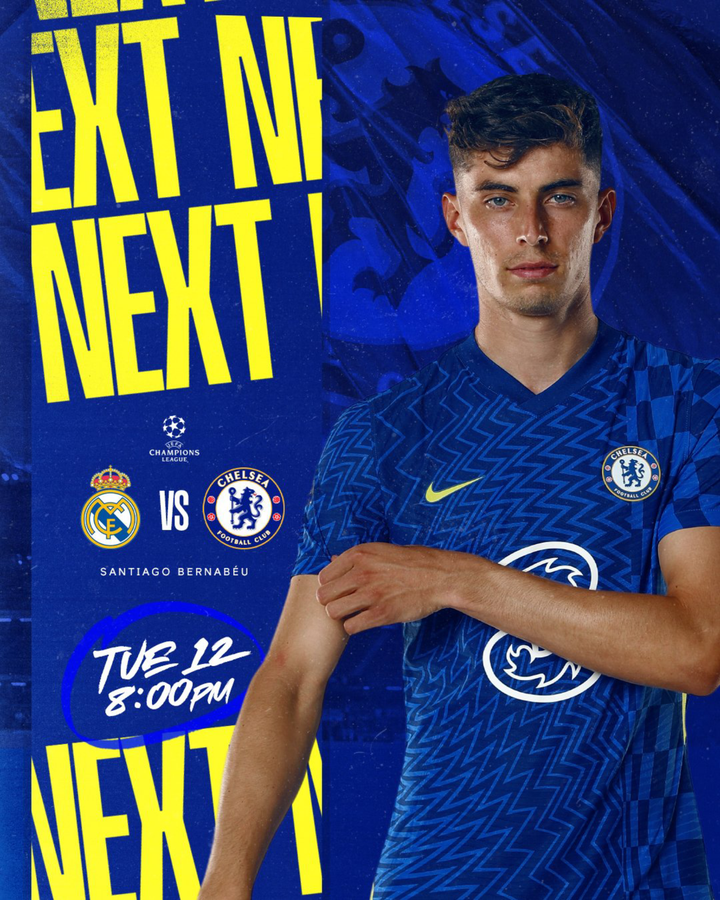 Meanwhile, there's a particular way Chelsea could lineup against Real Madrid tomorrow, with the likes of Timo Werner, Marcos Alonso, Reece James, César Azpilicueta, N'Golo Kante, and Kai Havertz. Of course, Thomas Tuchel has already confirmed that Romelu Lukaku, Callum Hudson-Odoi, Ben Chilwell, and Ross Barkley are unavailable. So, the formation below is enough to win against the La Liga side, so as to be able to make it to the next phase of the competition.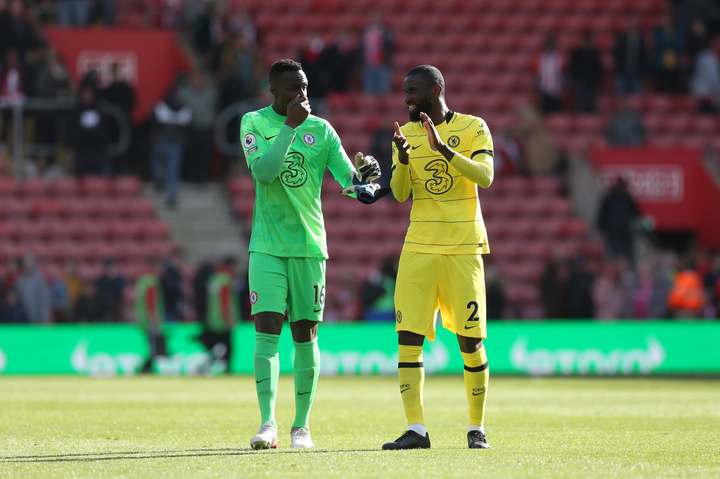 Edouard Mendy is expected to be on the goalpost at Santiago Bernabéu tomorrow, despite his poor performance in the first-leg. The Senegalese kept a clean sheet against Southampton last Saturday, which means he can successfully deny the likes of Karim Benzema and Vinícius. Hence, the Thomas Tuchel's men can rely on his goalkeeping ability.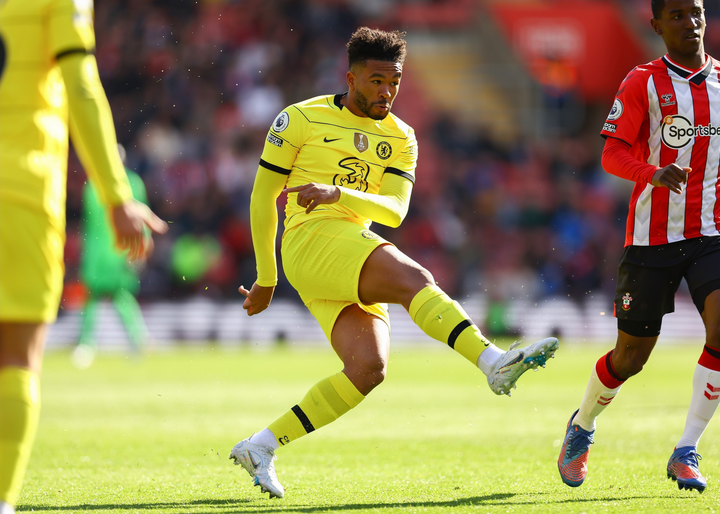 In order to silence the French striker tomorrow, the West London club will have to be very careful defensively. As a result, Reece James will replace Andreas Christensen as a centre-back, as he will play alongside Thiago Silva and Antonio Rüdiger, while César Azpilicueta dazzles as a right-wing-back and Marcos Alonso starts as a left-wing-back. Azpilicueta and James should be able to handle Vinícius, which means Benzema won't have any chances to score.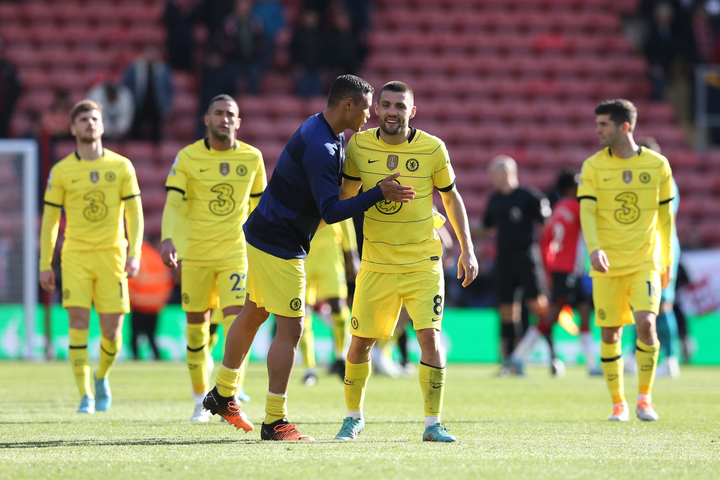 Reportedly, Carlo Ancellotti is most likely to repeat his 4-man midfield setup tomorrow, so the Blues will have to be very strong in the midfield. With that being said, N'Golo Kante and Mateo Kovacic will play as double defensive, box-to-box and deep-lying midfielders, having seen their combination against Southampton last Saturday. The two midfielders understand each other very well, so Kante can play defensively to handle Modric, Kroos, and Casemiro, while Kovacic moves the ball forward to create chances.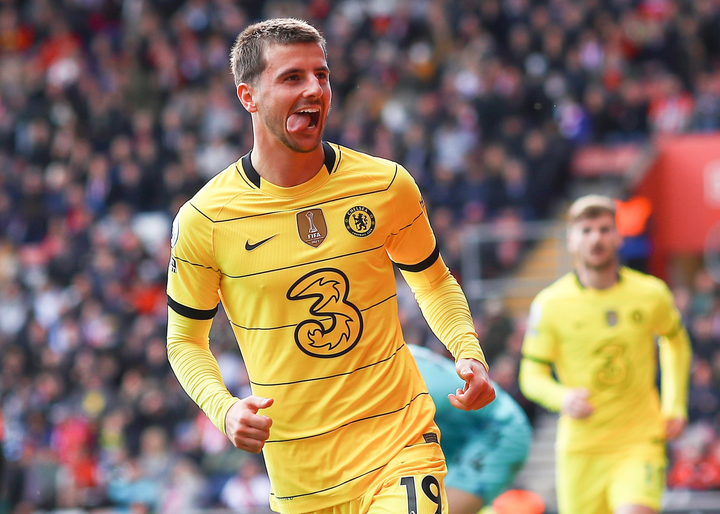 Chelsea are expected to be 100% clinical in front of goal against Real Madrid, because their defense line isn't really balanced. Hence, Timo Werner will return as a left winger, as regards his 90-minute display against the Saints at St Mary's, while Mason Mount attacks from the right-wing and Kai Havertz continues as a false No.9. This front-three performed well last Saturday, so they are able to tear down the Carlo Ancelloti's men at the back tomorrow.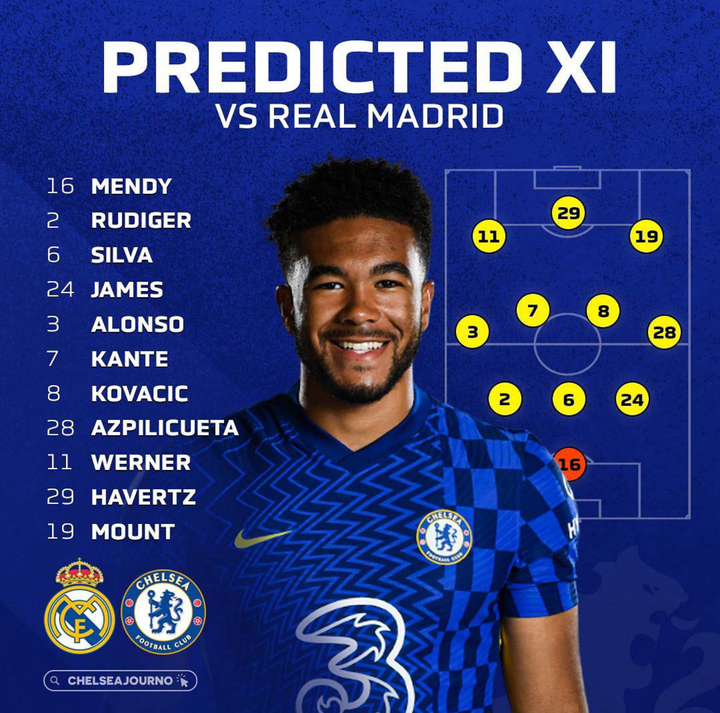 Can Chelsea win against Real Madrid tomorrow?