He's Finished Please Bench Him Or Loan Him To Arsenal, Chelsea Fans Troll Player After Poor Game
Chelsea's lack of compactness in defensive transition is damning. The entire tactical issue with Potter's Chelsea centres around the proximity of the players – they're all too far away from each other. The passing distances all over the park are short. With one midfielder there's also not enough players close together to combine reliably.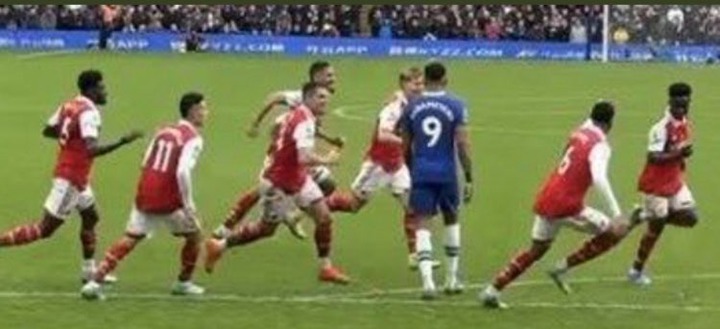 Chelsea started the match arguably poorly well before the Cityzens before the host turned things around and improved their overall play. In the 16 minutes of play, Chelsea took the lead after Raheem Sterling's finished from close range after Kai Havertz' flick hit the crossbar. Though the Blues started well, some of the players the like of Aubameyang had poor game. From the bench, Aubameyang had chance after another but wasted almost all of them. If Aubameyang utilized the chances he had, Chelsea deserved to win but he didn't.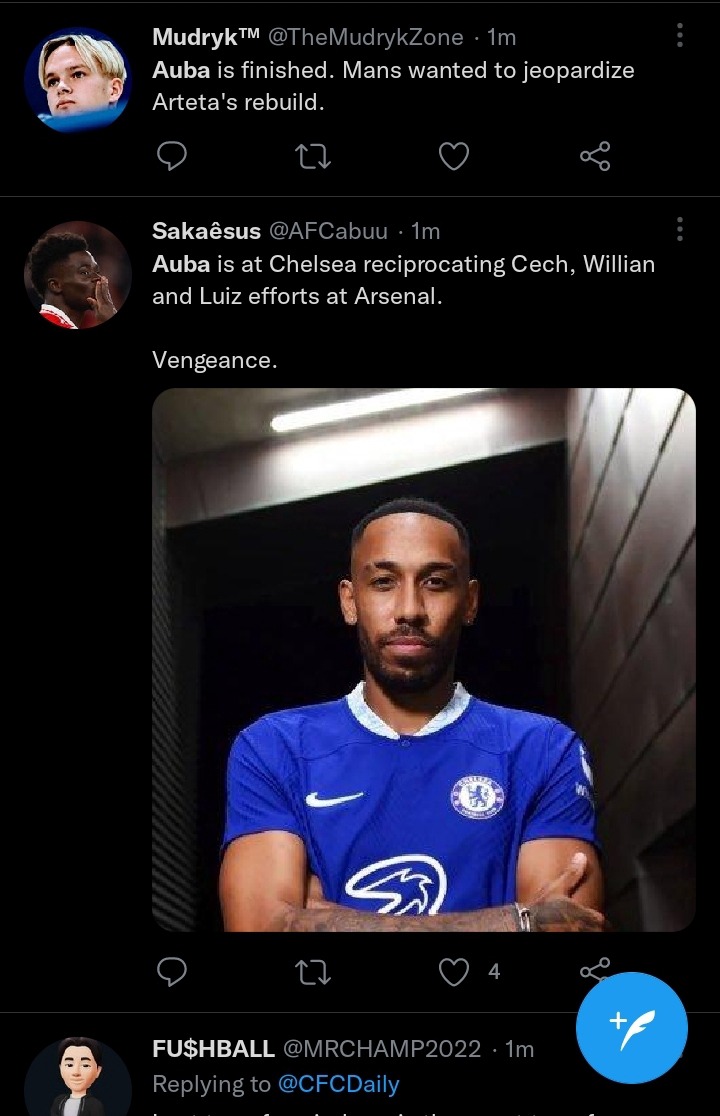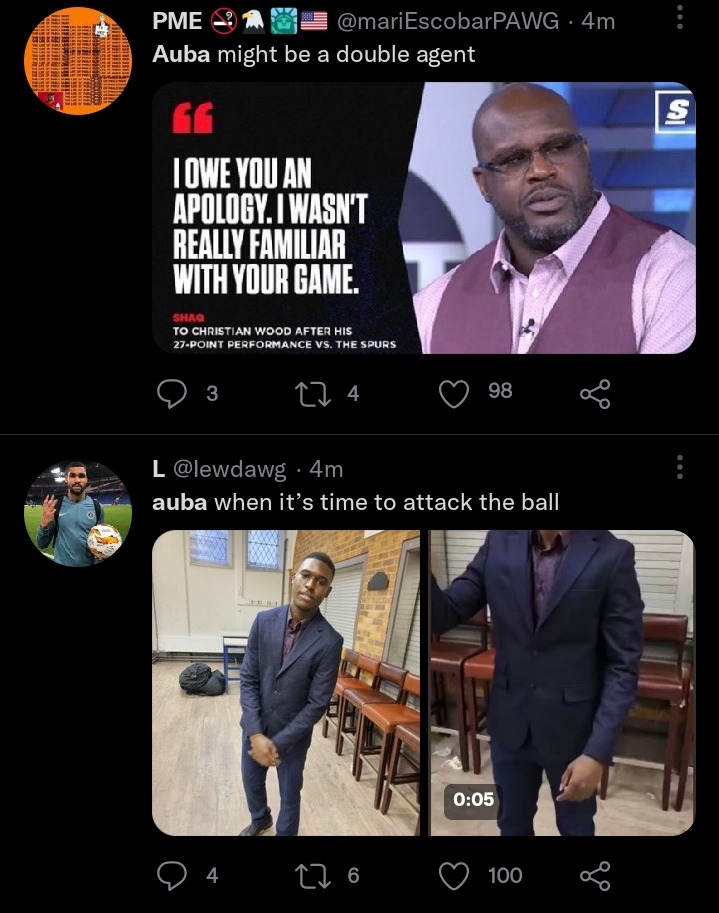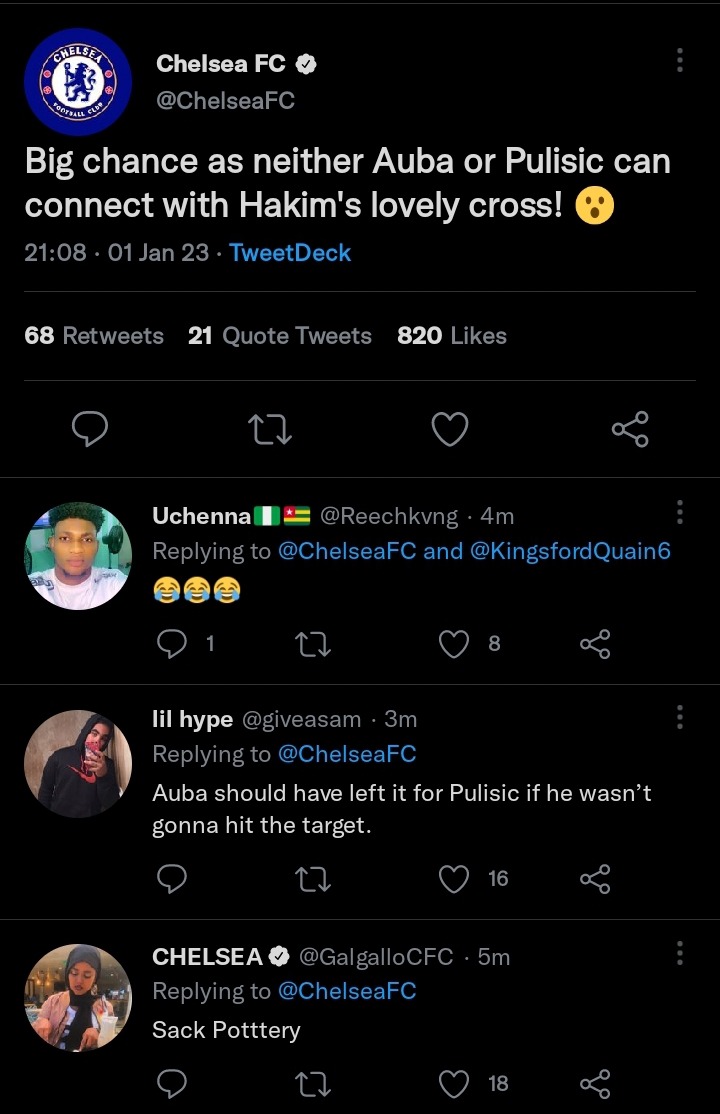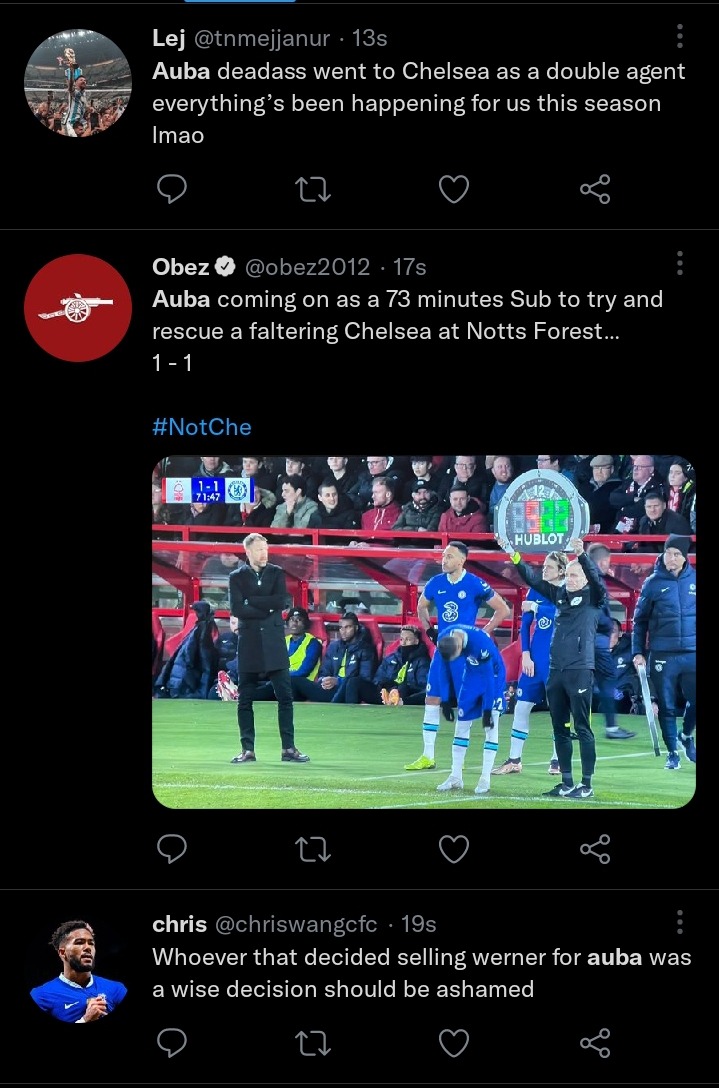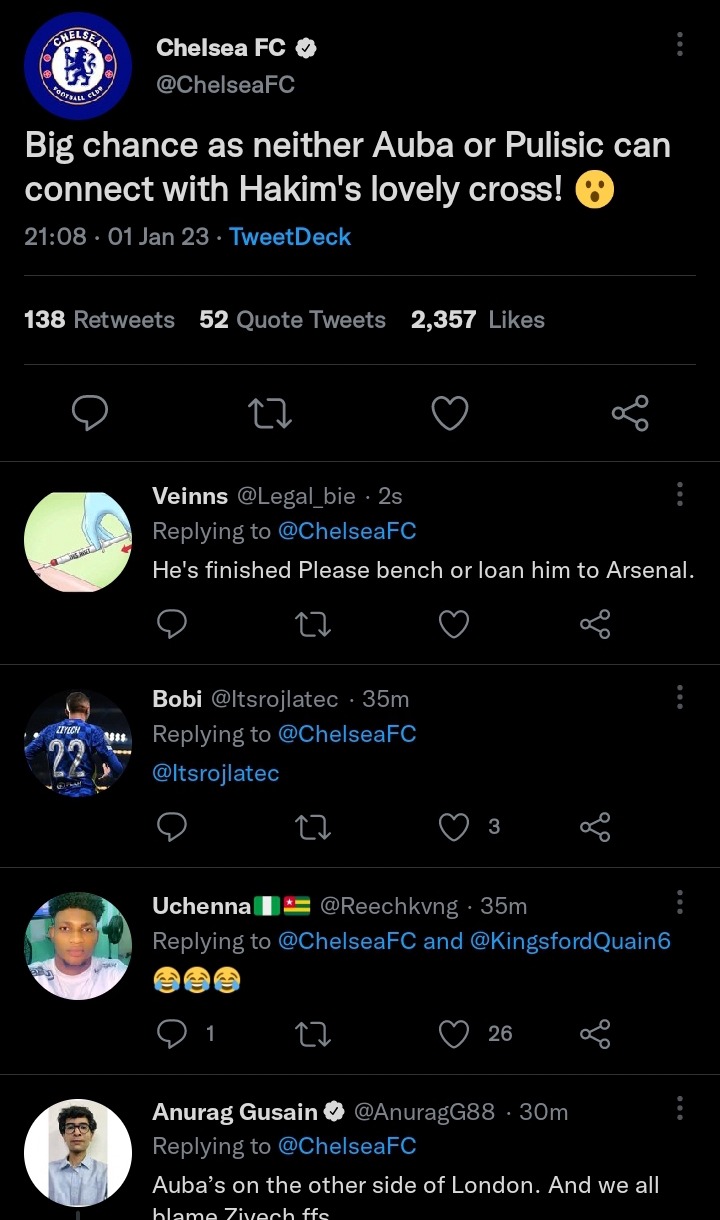 Chelsea fans went on in the social media to troll player after his poor game against suffering Nottingham Forest with some saying he's finished. Chelsea fans believe Aubameyang should be benched by Graham Potter or to be sold back to Arsenal because of his poor game.