Fans React To Thiago's Statement After Yesterday's Match (Photos)
Chelsea had their Champions League first leg of the round of 16 yesterday, and the opponent was French Champions Lille. The match was filled with a lot of intense moments as both clubs tried to secure a win for the team.
Chelsea players were in their top form during yesterday's match and they became the third English team to secure a win and also keep a clean sheet. Chelsea's performance during yesterday's match was commendable and the fans were pleased with it.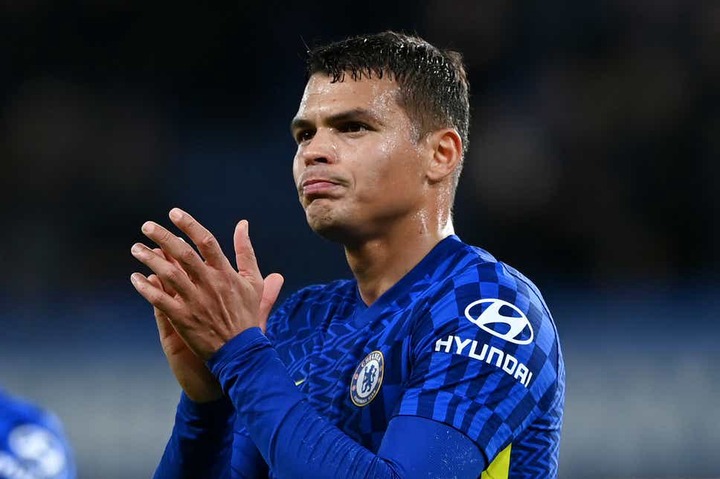 Thomas Tuchel was able to pick a stable team and his confidence in them showed during the match. Thomas Tuchel was excited when his team scored the first and also the second goal to secure the win for their team.
Sports analyst Fabrizio Romano made a post about Thiago's statement after yesterday's match and this has gotten the attention of the fans. Thiago Silva's performance during yesterday's match was amazing and this gave a greater advantage to the Chelsea team. Check the image below for Thiago's statement.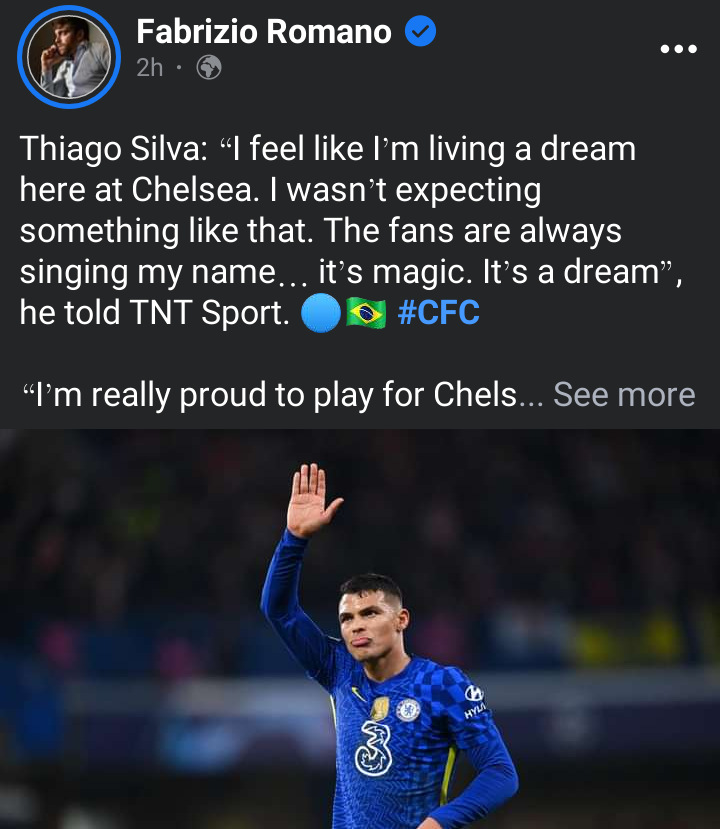 The fans were excited about the Chelsea performance yesterday and they were all commending the performance of the players. Check the images below for fans' reactions.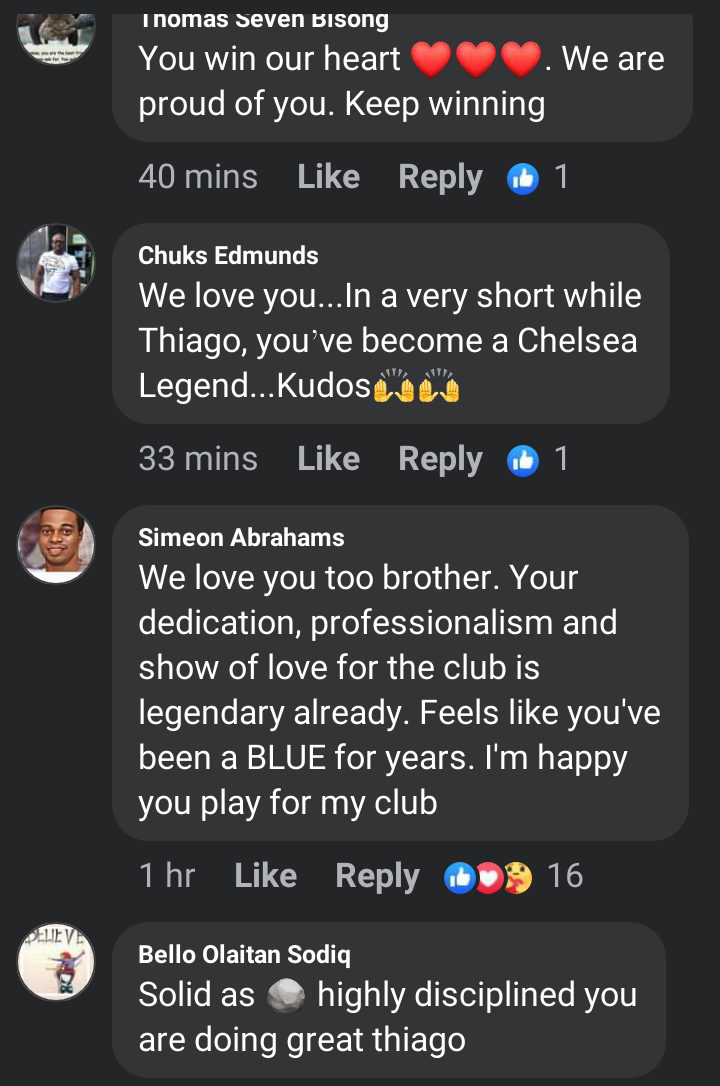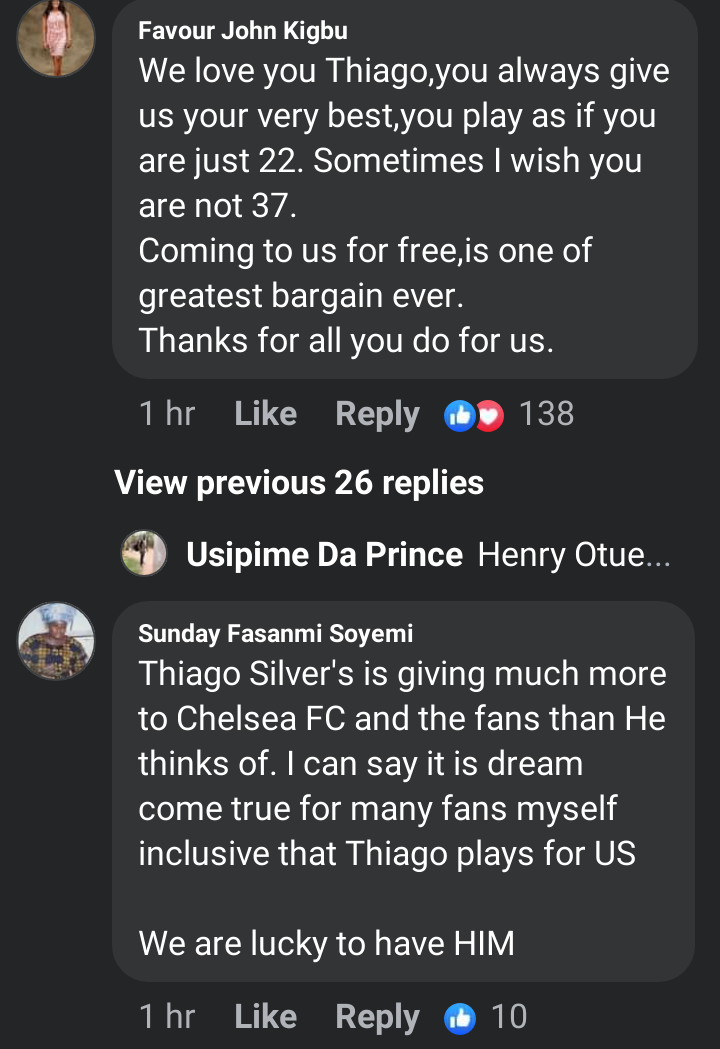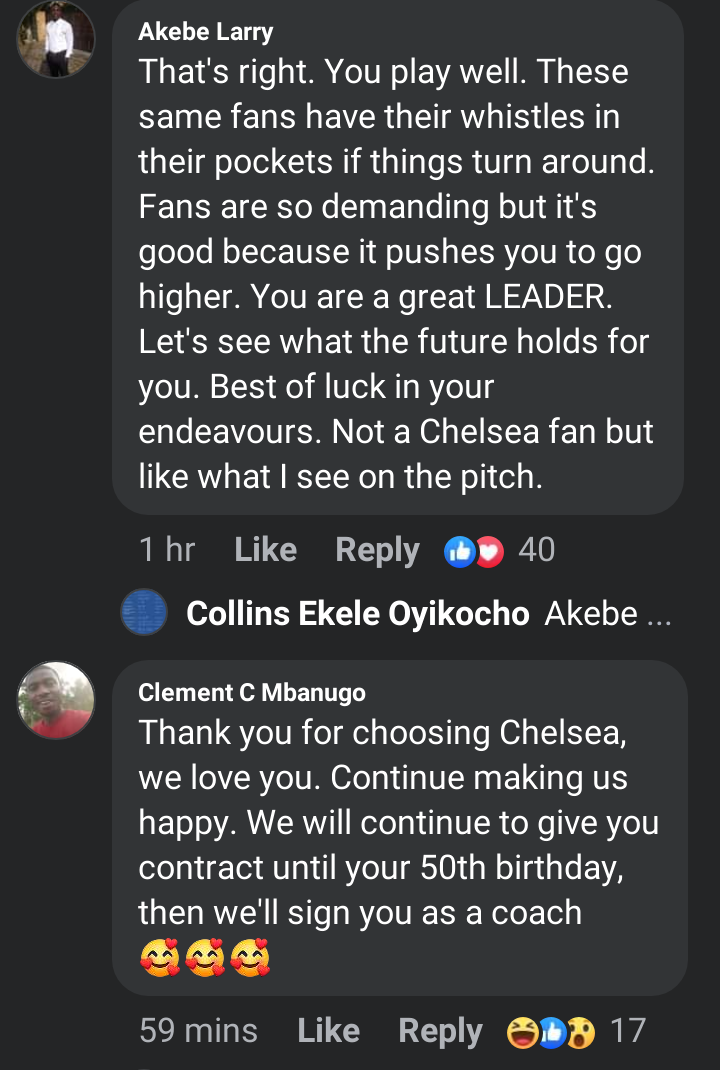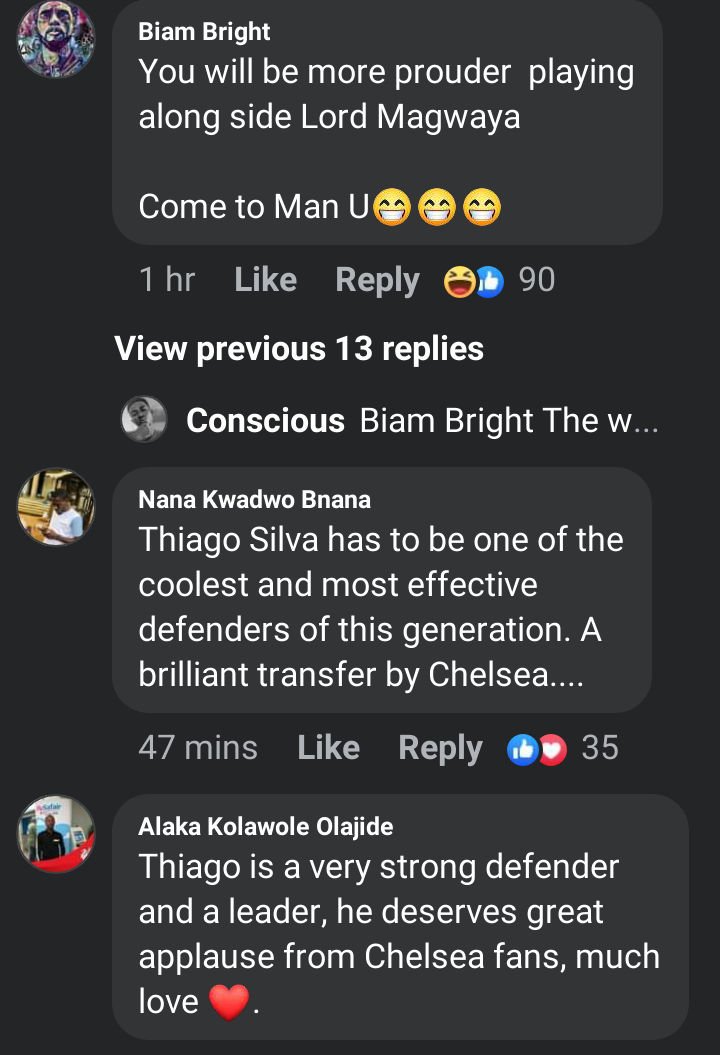 Thiago Silva is enjoying his stay at Chelsea and the love from the fans is making him want to stay and play for the club. The fans are also delighted to have Thiago Silva in their team.