EPL Table After Chelsea Game Reschedule, as Westham overtake Man United and Arsenal on the Table
West ham played against Leicester City yesterday being Sunday at the King Power Stadium, as both teams played the last game of the weekend in the EPL gameweek 25 fixtures.
This particular game was a nerve ending one, as we witnessed some quality attacking displays from both teams.
Prior to this game, Leicester has been on a poor form in recent weeks, as they have lost 3, and drawn only one of their four last matches.
During the first half, it was Westham's Jack Bowen who opened the scoring for his team to take the lead in the 10th minute. Leicester got a penalty in the 45th minute, and Youri Tielemans converted it to draw them level just before the half-time break.
The second half resumed with Leicester taking the lead courtesy of a goal from Perreira in the 57th minute to make the score 2-1. With no goal again, and the game heading towards the finish, Leicester might have thought they have won, but Westham's Dawson headed a corner home in the 90+1 minute to draw his team level, and the match finally ended in a 2-2 scoreline.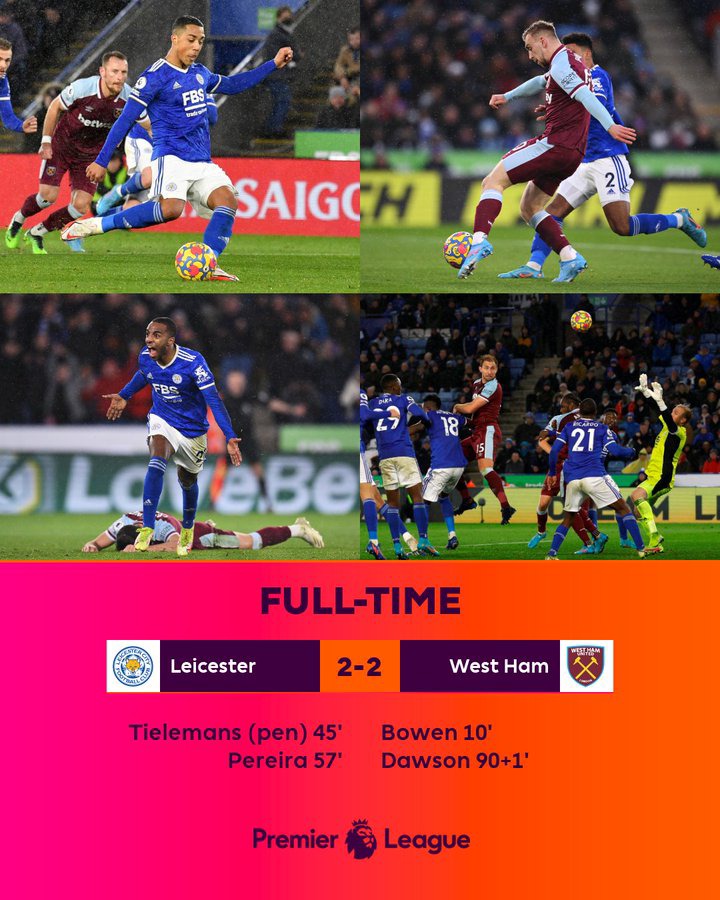 This result means that Westham are still ahead of Man United and Arsenal on the Table, after overtaking both teams to enter Top 4.
After Yesterday's Games, this is how the EPL table look.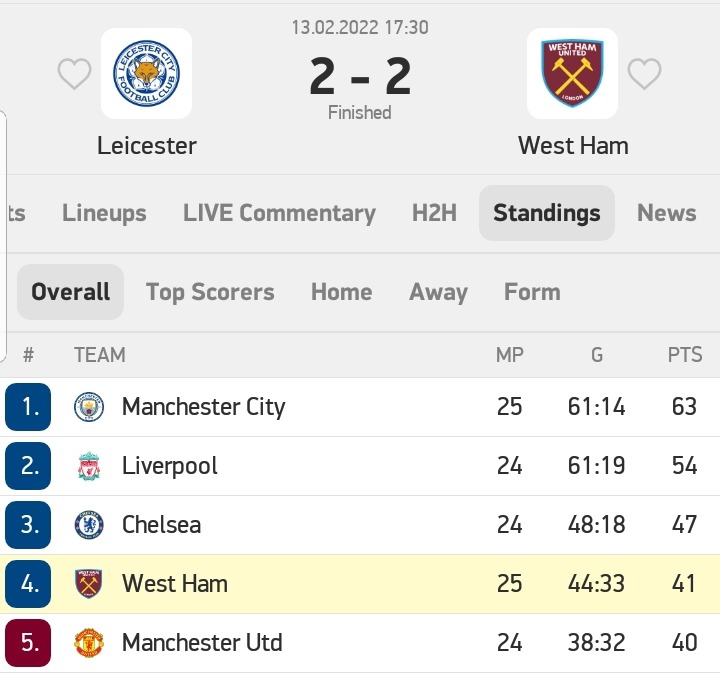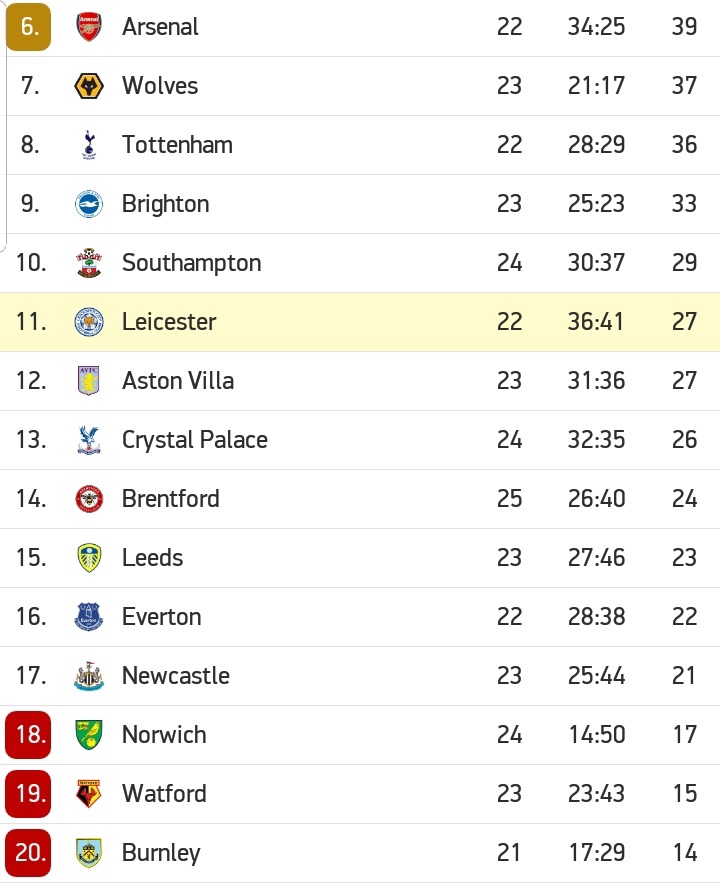 Do you think Arsenal and Man United can still make the top 4 this season?