Chelsea's Next Five Fixtures Across All Competitions After The International Break
Chelsea are currently ranked tenth on the premier league table this season and would have the chance to move up the table when the league resumes after the international break. However, Chelsea next five games include four premier league fixtures and one UEFA champions league game. Graham Potter's job is on the line and this means that Chelsea's next five games could be crucial on deciding if he would continue with the job or not.
However, after the international break, Chelsea would welcome Aston Villa at Stamford bridge on April Ist. This is a fixture they could easily win and secure three points considering the fact that Aston Villa are currently struggling. Three days later, Chelsea would also welcome Liverpool to Stamford bridge. Given the past history between these two clubs and Hime advantage, Chelsea might secure at least a point in this fixture.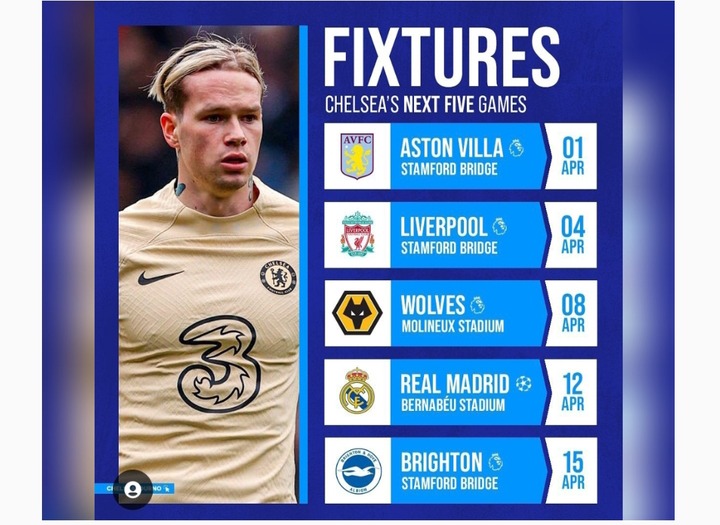 After the tough game with Liverpool, Chelsea would take a trip to Molineux stadium and play against Wolverhampton Wanderers, before taking taking a trip to Santiago Bernabeu to face Real Madrid in their first leg of the UEFA champions league Quarter-finals. When they return to Stamford Bridge, they would now face Brighton and Hove Albion in the premier league