Chelsea's Next 5 Games In All Competition Including Tough Fixtures Against Liverpool & Man City
A superior second half display saw Manchester City edge Chelsea 1-0 at the Stamford bridge in today's premier league match courtesy of Riyad Mahrez.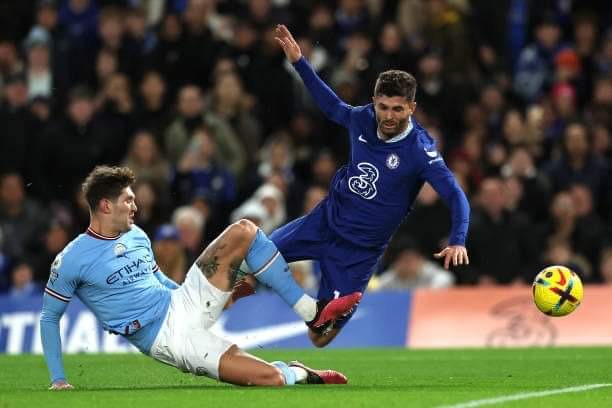 The blues got off to a good start but things went South after Sterling and Pulisic were taken off the field due to injury issues within the first 22 minutes. Surprisingly enough, the blues displayed well in the remaining minutes of the half and were able to record more chances than City in the first half of the game.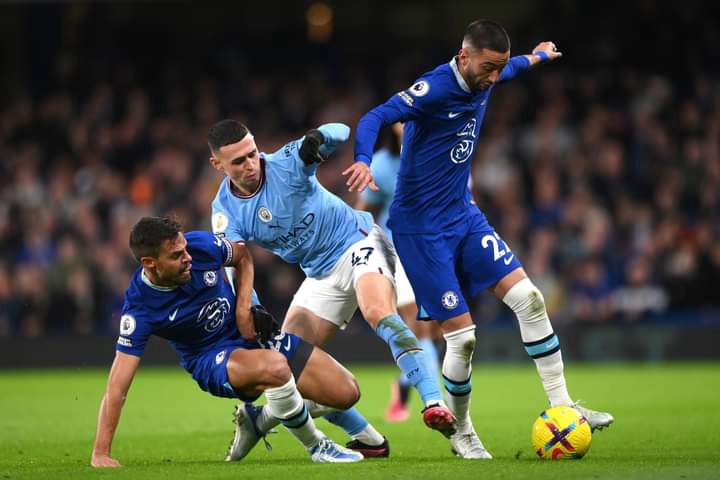 Pep Guardiola's men showed true character in the second half, forcing Kepa into two saves in the first ten minutes. Despite the onslaught, Chelsea maintained their composure, but City's relentless charge paid off in the 63rd minute when Riyad Mahrez scored a tap-in from Grealish's wonder pass.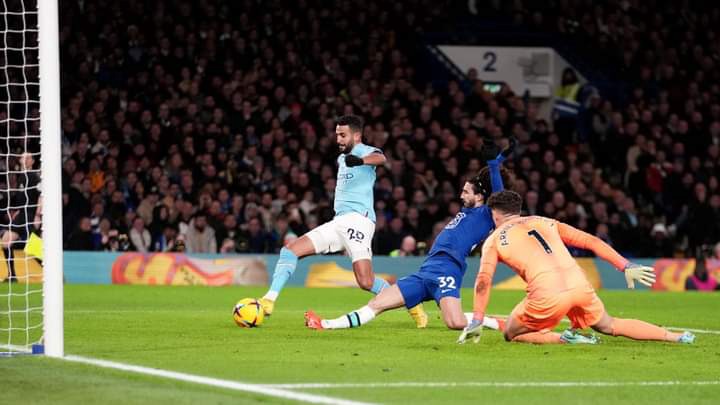 Potter made three substitutions afterwards in search of an equalizer, but the host lacked creativity in the final third of the game and was forced to concede yet another defeat. The defeat meant that the Blues had now lost three consecutive league home games. The blues are now ten points behind fourth-placed Manchester United.
See the current premier league table below;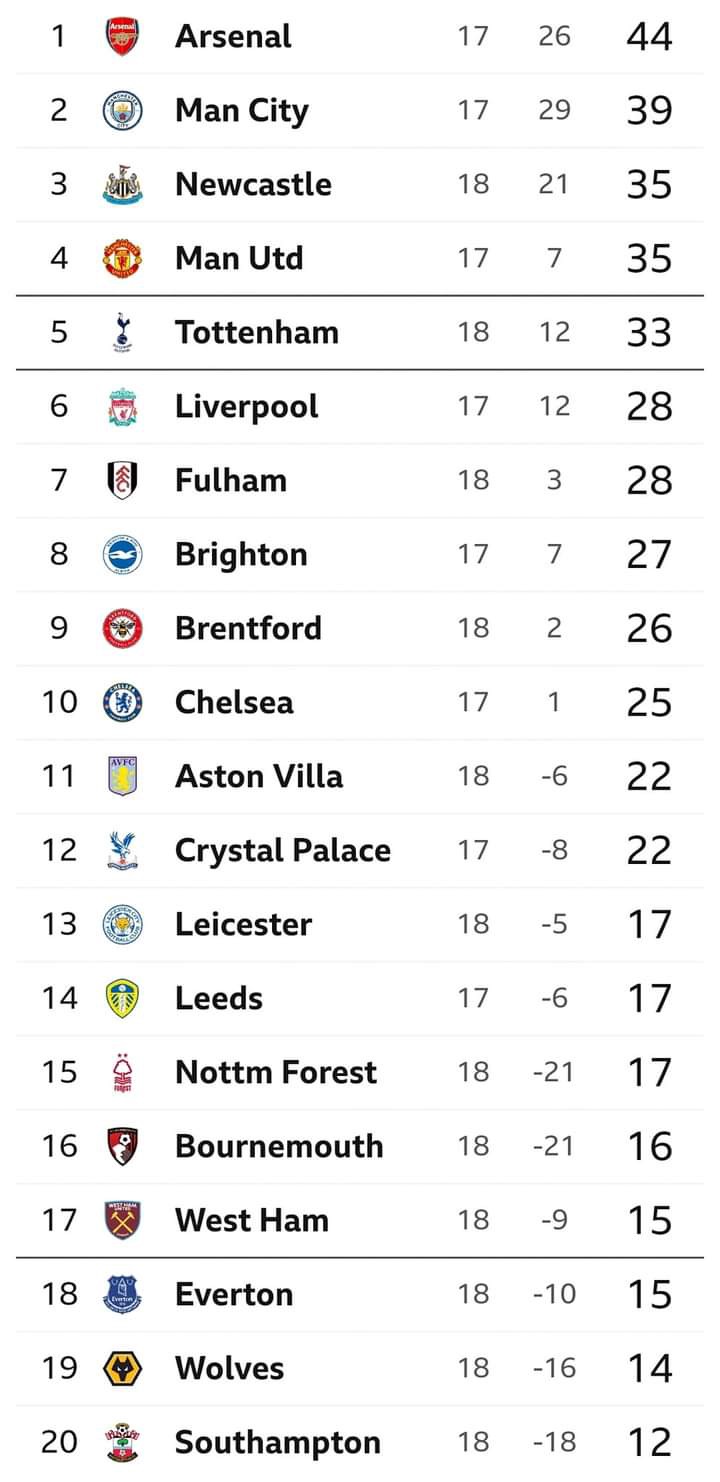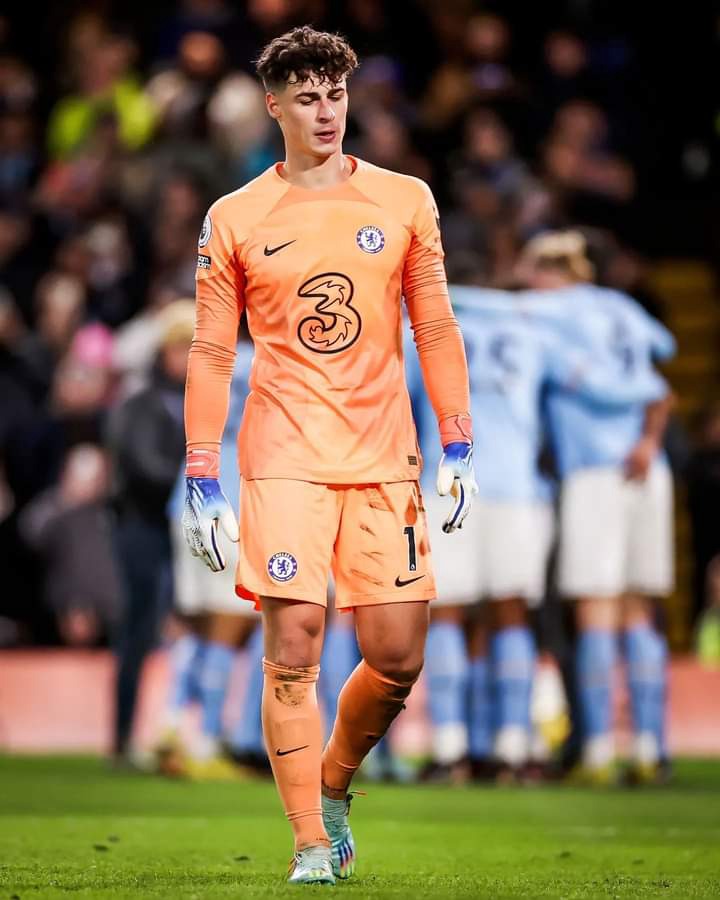 With that been said, let's go over Chelsea's next five games in all competition;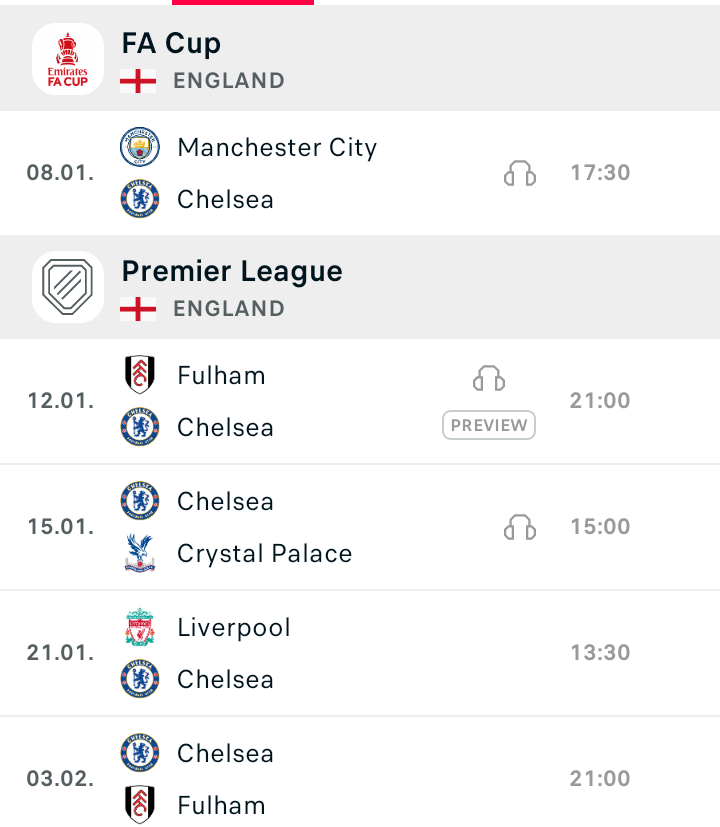 * Manchester City VS Chelsea: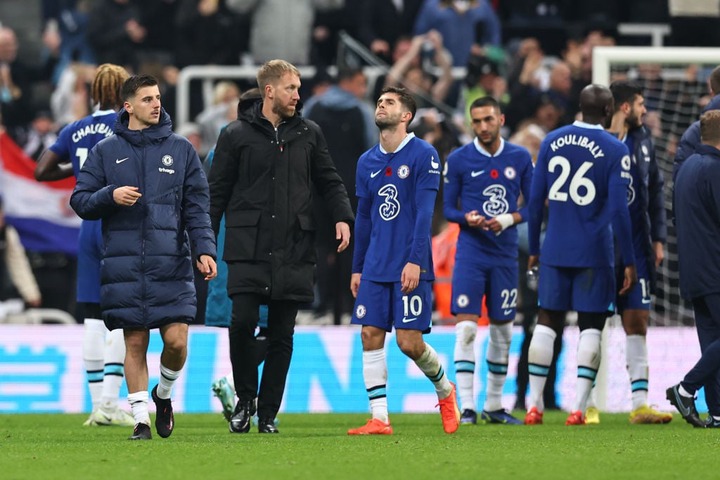 Chelsea's next game will be against Manchester City, but this time in the FA Cup. This game is set to take place next Monday, the 8th of this month. The Blues will be hoping to get their revenge in this game.
* Fulham VS Chelsea:
This is a premier league game scheduled to hold on the 12th of this month at the Craven Cottage Stadium. The blues are favorites to win this game based on previous results. See head-2-head records in the picture below;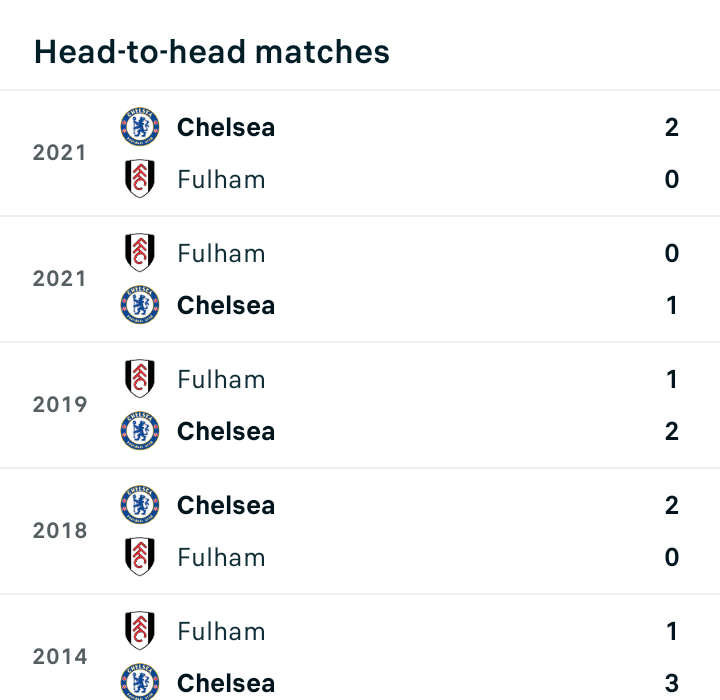 * Chelsea VS Crystal Palace:
This is a premier league game and is scheduled to hold on the 15th of this month. Crystal Palace haven't been in their best form recently and Chelsea would be hoping to pick all three points in this game. The blues are huge favorite to win this game judging by previous results. See head-2-head records in the picture below;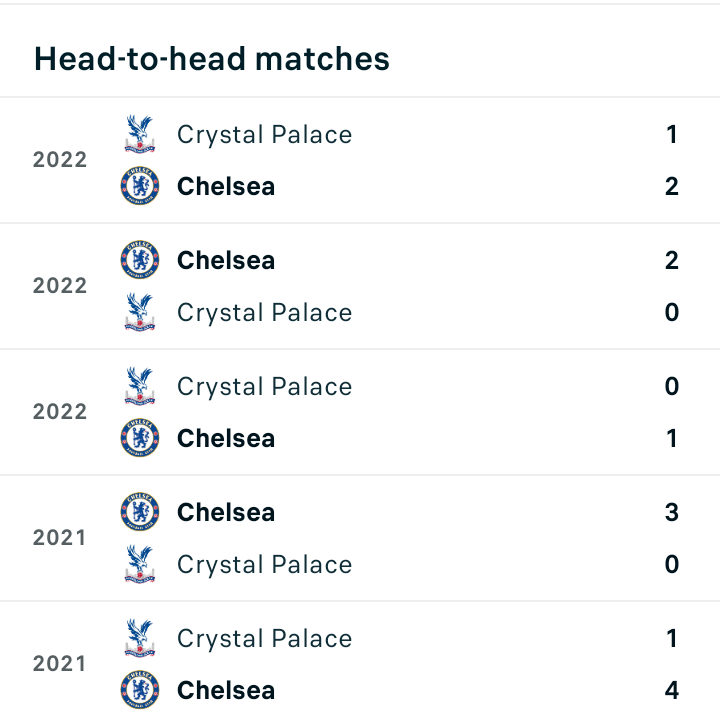 * Liverpool VS Chelsea:
This is a Premier League match that will take place on the 21st of this month at Anfield Stadium. This is a game worth keeping an eye on. Both teams are currently vying for a top-four spot and will give their all to win this game. Liverpool, on the other hand, benefits from home advantage. Chelsea should expect a tough battle in this game. See head-2-head records in the picture below;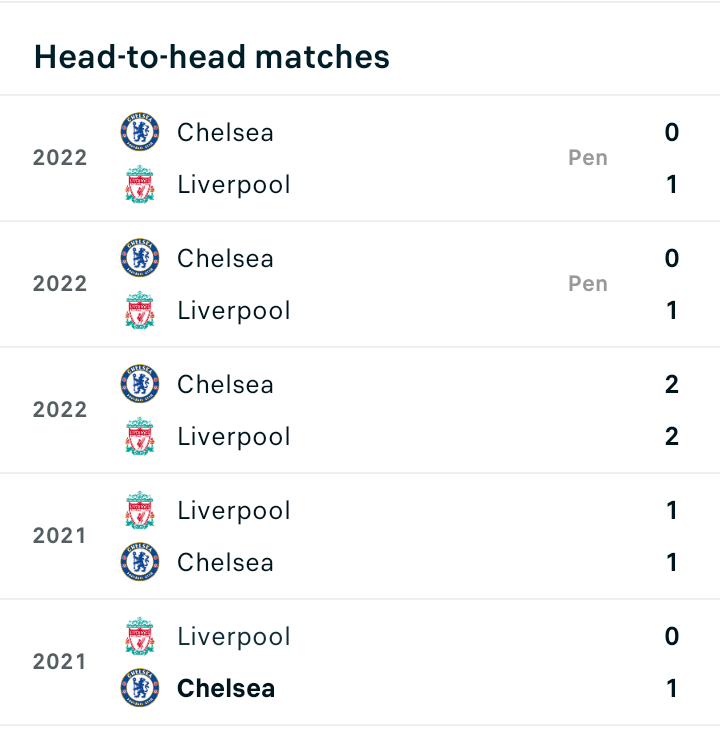 * Chelsea VS Fulham:
Chelsea will face Fulham once more in the premier league for the return leg on the 3rd of February. The blues still remain favorite to win this game based of previous results. See head-2-head records in the picture below;