Chelsea's next 5 EPL matches including a home match against Arsenal
The Blues are yet to fully recover from their last season below the par performance, inspire of a major squad overhaul done in the summer that only had few members of the squad remaining.
The Blues only have 1 win this season, a 3-0 triumph against Luton Town at Stamford Bridge.
If they are to move upward on the table and challenge for the title or the European spots then they must bring their A game.
The Blues under Todd Boely has spent over £1bn in player acquisition as the club looks to reposition itself in the top six of English football.
Pochettino's men must look for a way to score goals and win games and also work on their injury profile.
As at last season, the Blues lost a host of their squad at a crucial stage of the Premier League to injury and have started with some already as Christopher Nkunku and Reece James are out already this season.
Here are the next 5 EPL fixtures for the Blues this season.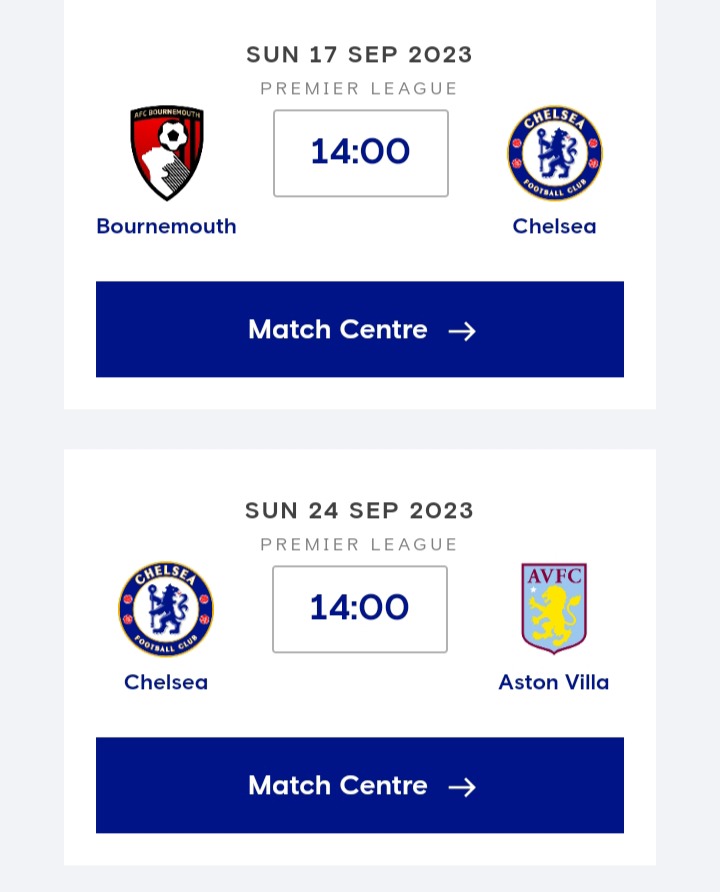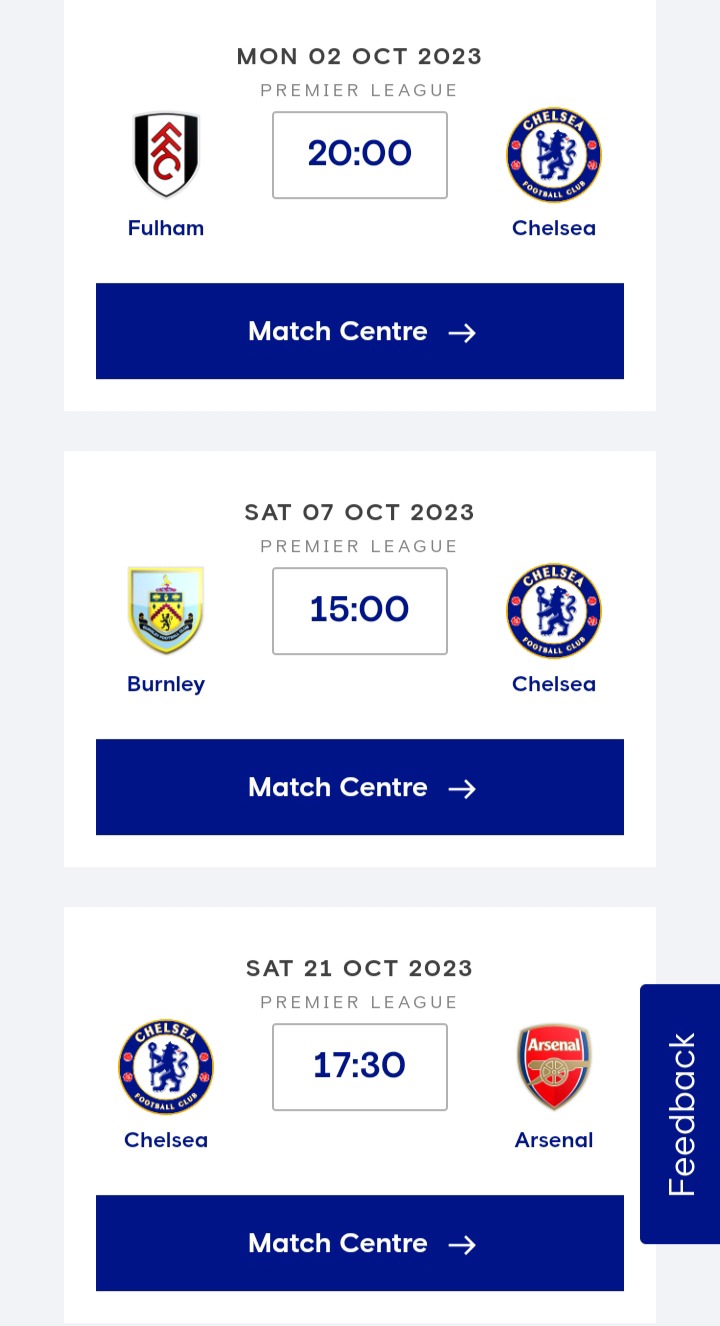 Chelsea will be expected to bounce back after the international break in good fashion to seal a victory against Bournemouth.
Bournemouth will not be a walk over for the Blues, however compared to other fixtures of the season, it might as well be a must win game for the team.
Aston Villa, Fulham and Burnley are all tricky games for the Blues as theylse teams are capable of defeating the Blues if proper approach to the game is not enforced.
Pochettino will have to go through those game thoroughly to avoid any form of defeat.
Arsenal will be a key test to this new and young Chelsea side who look to develop as the league progresses.
Arsenal defeated the Blues both home and away last season, and the Gunners are flying high this season already, defeating Manchester United.
Overall Chelsea must begin to take responsibility for their results if they want to return back to the summit of the EPL.