Chelsea's Last Eight Premier League fixtures and Kickoff Time
Chelsea didn't play a Premier League game during the weekend, this is due to their FA Cup clash against Crystal Palace on Sunday evening.
Thomas Tuchel's men secured a 2-0 victory over Patrick Vierra's side to secure a spot in the final at Wembley against Liverpool.
Chelsea fixtures
Chelsea vs Arsenal
Chelsea will welcome the Gunners to Stamford Bridge on 20th April 2022, the match will kick off at 7:45 pm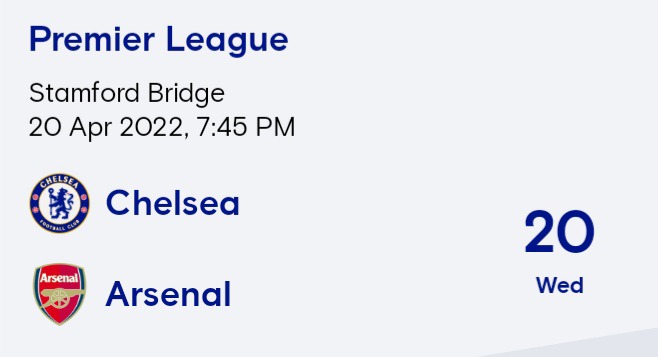 Chelsea vs West Ham
Chelsea will go head to head with West Ham United on 24th April 2022 at 2:00 pm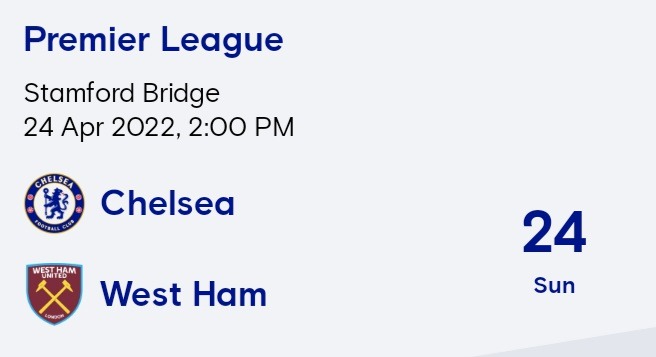 Manchester United vs Chelsea
TheRed Devils will host Thomas Tuchel's men at Old Trafford on 28th April 2022 at 7:45 West African time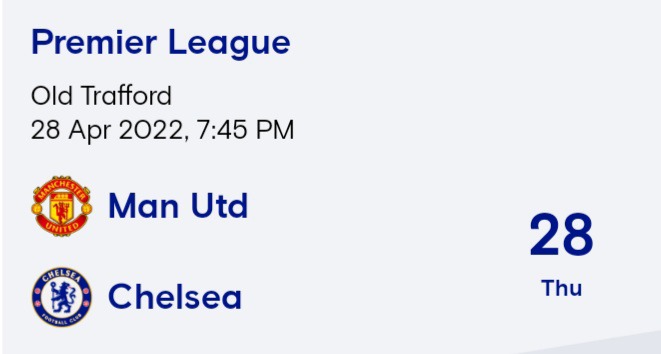 Everton vs Chelsea
Frank Lampard's men will welcome the Blues to Goodison Park on 1st May 2022, the match is due to kick off at 2:00 pm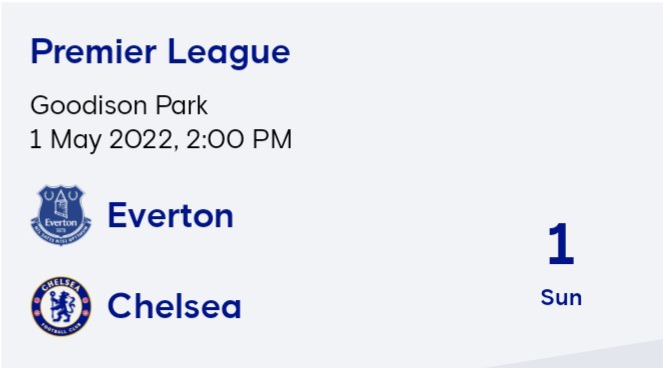 Chelsea vs Wolves
Chelsea will go head to head with stubborn side Wolverhampton Wanderers on the 7th of May 2022 at the Stamford Bridge.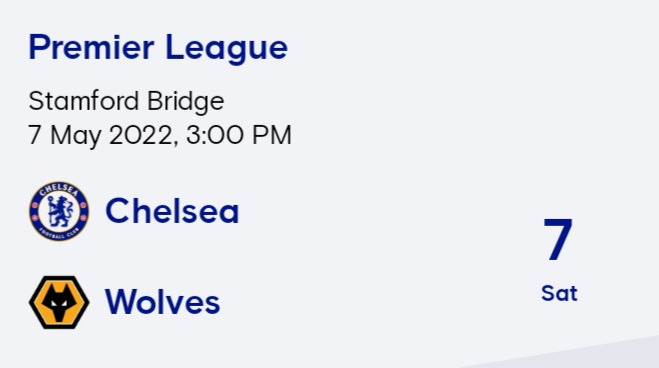 Leeds United vs Chelsea
Chelsea will travel to Elland Road to take on Leeds United on 11th May 2022, at 7:30 pm West African time.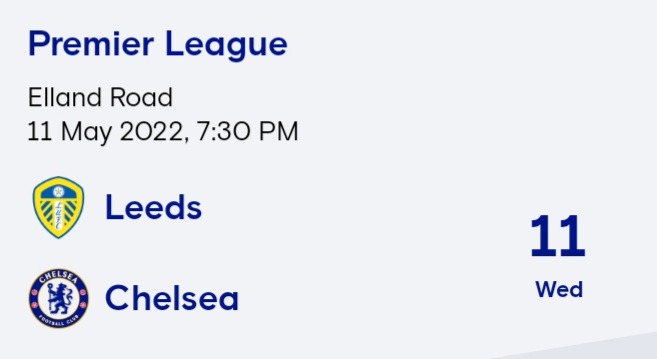 Chelsea vs Leicester City
TheBlues will go head-to-head with Leicester City on the 19th of May 2022, the match is due to kick off at 8:00 pm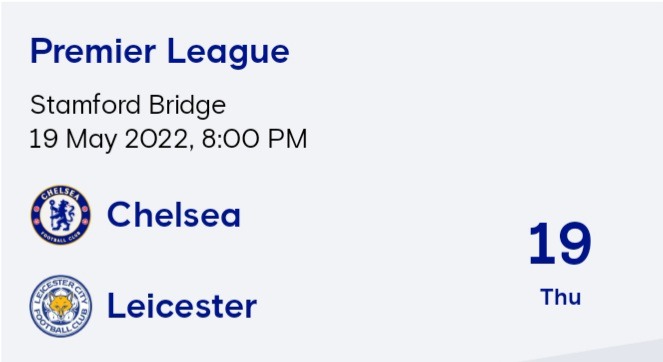 Chelsea vs Watford
Chelsea will host relegation side Watford on 22nd May 2022, the match is scheduled to be played by 4:00 pm