Chelsea Transfer Breaks Down After Advanced Talks Due To Sanctions Placed On Roman Abramovich
Chelsea are feeling the full extent of the sanctions placed on owner Roman Abramovich after it scuppered a move for Chicago Fire goalkeeper Gabriel Slonina.
According to transfer expert Fabrizio Romano, the Champions League holders were keen on the 17-year-old and had been in direct contact with his representatives.
Chelsea were looking to pay somewhere between €6 million and €7 million for Slonina and wanted to loan him back to Fire for a year to continue his development in the MLS.
But despite a deal appearing close and on the cusp of being completed, negotiations have broken down when they were at an advanced stage.
Chelsea were in advanced talks to sign talented Chicago Fire goalkeeper Gabriel Slonina [born in 2004]. The plan was to sign Slonina for €6/7m fee, then loan him back to Chicago until 2023
After the UK government placed sanctions on Chelsea having frozen Abramovich's assets due to his alleged links to Russian president Vladimir Putin, the Blues are unable to sign any new players.
It means Slonina, who signed for Fire at the age of 14 and is the youngest signing in their history, has been denied a dream move for the time being.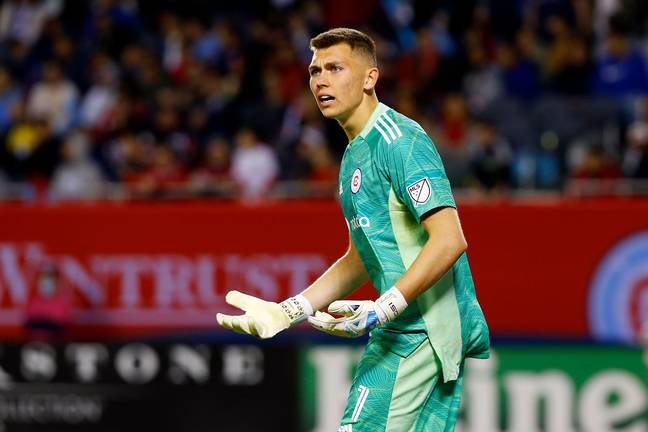 Chelsea are rapidly looking for new ownership and a number of potential candidates have been linked with a potential takeover.
But as it stands the West London club are operating under a special licence which means they cannot even sell players or offer new contracts to current first-team players.
However, in a welcome change for Thomas Tuchel's men, the licence has been amended so that fans can attend fixtures – specifically the upcoming Champions League quarter-final and FA Cup semi-final at Wembley.