Chelsea target Declan Rice has 'agreement' that can help Blues beat rivals to £100m deal
West Ham ace Declan Rice has been tipped to move to Chelsea.
Chelsea target Declan Rice reportedly has an agreement in place to stay at West Ham only until next summer. And that means the Blues could use every trick up their sleeve to ensure they win the battle to land the midfielder in a £100million deal at the end of the season.
Rice came through the Chelsea academy but was released as a teenager before being snapped-up by the Hammers. He was handed his first-team debut for the east London giants in 2017 and has gone on to rack-up 215 appearances for the club.
Rice has become one of the best midfielders in the Premier League over the last few years and played a key role for Gareth Southgate's England team during Euro 2020 and the current World Cup. And a whole host of clubs are desperate to get their hands on the 23-year-old.
According to football.london, Rice remains the number one target for Chelsea and a move is expected to be made next summer. So Chelsea will be laying the groundwork now to give themselves the best chance of closing the deal.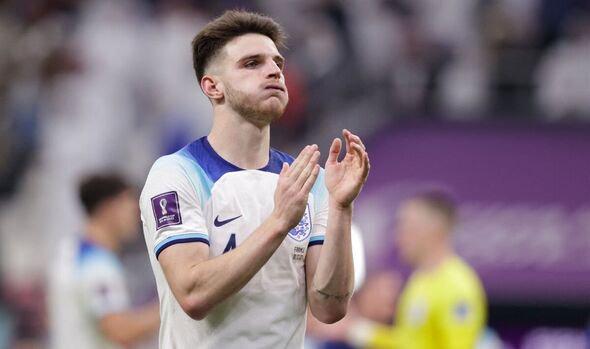 In the summer, talkSPORT reported that West Ham had a "gentlemen's agreement" in place with Rice where the talented star would stay at London Stadium for one more season before ultimately leaving the club.
Chelsea will be well aware of the Hammers' stance on Rice. And they will now be internally discussing how much they are willing to pay for the ace and when they should make their move. The west Londoners were taken over by American Todd Boehly at the end of May and shelled out around £278m to sign a whole host of stars in the summer. So money surely won't be an issue in their quest for Rice.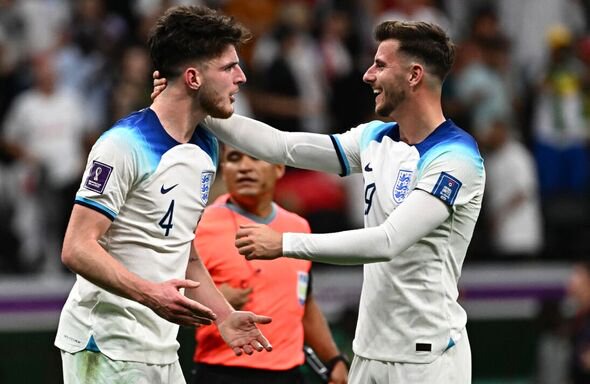 What Chelsea do have in their arsenal is Mason Mount, a player who is just about as close to Rice as anyone else in football. Mount and Rice have known each other since they started playing for the Chelsea academy when they were eight years old.
The pair are said to be best friends and were both part of the England squad in Qatar. Mount will have almost certainly been in Rice's ear in the past and may have even approached the subject during their time together in the Middle East.
But with Manchester United, Manchester City, Liverpool and Real Madrid also said to be keen to sign the player, Chelsea will need to act quickly to land the star, who has just one more season remaining on his West Ham contract after this campaign.