Chelsea star Kai Havertz caught mocking Jordan Pickford after scoring penalty vs Everton
Kai Havertz produced a cheeky celebration after scoring for Chelsea against Everton.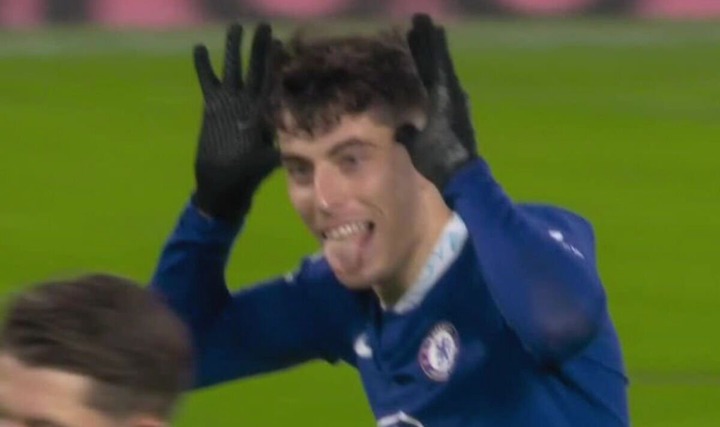 Kai Havertz couldn't resist mocking Everton's Jordan Pickford after scoring a penalty for Chelsea against the goalkeeper. Pickford had tried to up the pressure on the German as he prepared to take his spot-kick in their Stamford Bridge clash but Havertz was not put off and sent the England No 1 the wrong way.
Pickford's mind games, which included having a word with Havertz as he stood waiting to put the ball down, did not work out. And the Chelsea forward made sure to remind his rival of that fact after scoring.
As he wheeled away in celebration, Havertz turned back in Pickford's direction, raising both hands to the side of his head and sticking his tongue out to mock the keeper. Havertz's goal made it 2-1 with 14 minutes left to play.