Chelsea Set to Pay £100 million for Declan Rice as West ham won't Go Less for England International
Thomas Tuchel would be overseeing a squad rebuild of Chelsea this summer, as he aims to close the gap between Manchester City and Liverpool next summer, with both clubs been the dominant force in the Premier League for the past five seasons.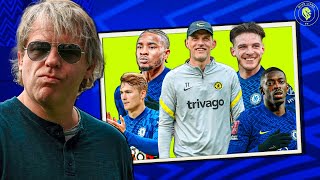 The priority for Chelsea in this summer transfer window would be adding great quality and depth to their defensive backline, after losing Antonio Rudiger and Andreas Christensen this summer, and Marcos Alonso and Cesar Azpilicueta could still leave the club this summer.
But, the Chelsea midfied is still an area of concern that Thomas Tuchel would hope to look into this summer, with Ngolo Kante and Jorginho in their 30's, and they have also entered the last year of their contracts at the club, which would create a delima for club this summer, either to cash in on them, or to extend their current contract with the club.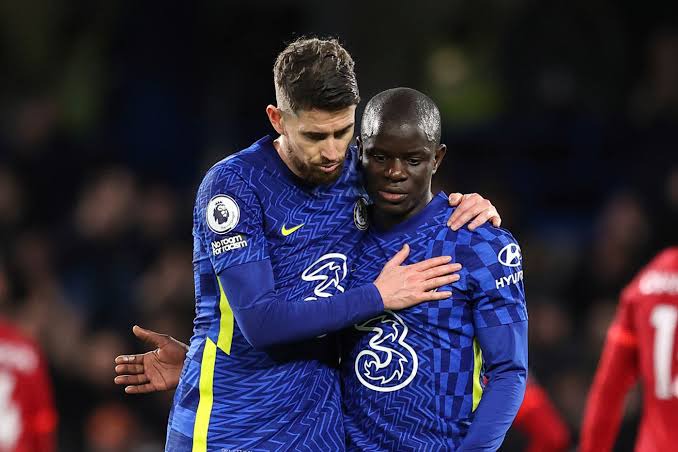 Either ways, Chelsea would still need to add a younger central midfieder this summer that could takeover from Ngolo Kante and Jorginho, Declan Rice of West Ham has been scouted as the perfect replacement for both Chelsea midfieders.
Rice has been linked with a return to Chelsea in almost every summer in the past three seasons, but Chelsea has been put off by the high price tag that is placed on the young midfieder, believe to be well over £100 million.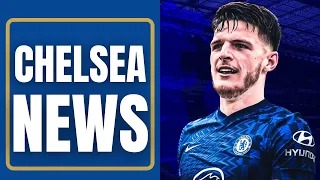 The 23 years old midfieder once again had an impressive season with West Ham in the just concluded campaign, and he is back on the radar of Chelsea this summer, but it appears that the deal might not happen this summer, as West Ham are still insisting on their over £100 million valuation.
But in this article, we will be writing on why Chelsea could still complete the signing of Declan Rice from West Ham in this summer transfer window.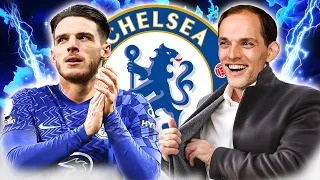 1. New Owners Want To Make A Statement In This Transfer Window
The Chelsea new owners are believed to be planning something big in this summer transfer window this summer to announce their arrival at the club, which could include a big money signing this summer.
Chelsea have been linked with a lot of top players this summer, with the likes of Jules Kounde, Ousmane Dembele, Gabriel Jesus and Raheem Sterling all speculated to be in the radar of Chelsea this summer, but none of them seem like the big money signing that the new Chelsea owners could be hoping to sign this summer, to make a statement of intent at the club.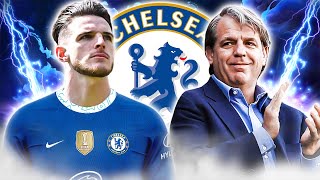 Declan Rice has been tipped to be that big money signing Chelsea could make this summer, which could see him move to Stamford Bridge before the closure of this summer transfer window.
Do you think Declan Rice is a top player that could improve the Chelsea squad?