Chelsea Hit with Tough April Fixtures as Chelsea Plan To Win it All
Chelsea will be engaging in seven fixtures in the month of April as we will get to see them take on teams involving West Ham United, Real Madrid, Arsenal, Crystal Palace, Southampton and Brentford FC. Despite the blues being one of the most in-form teams in Europe this season, I believe they will struggle to win three fixtures out of their seven matches of the month.
After their Premier League clash with Brentford, they will face Real Madrid in the UCL on the 6th and 12th and from the looks of things, Chelsea could lose both legs of the UCL tie against the Los Blancos side which will eventually see them exit the competition in the Quarter Finals stage.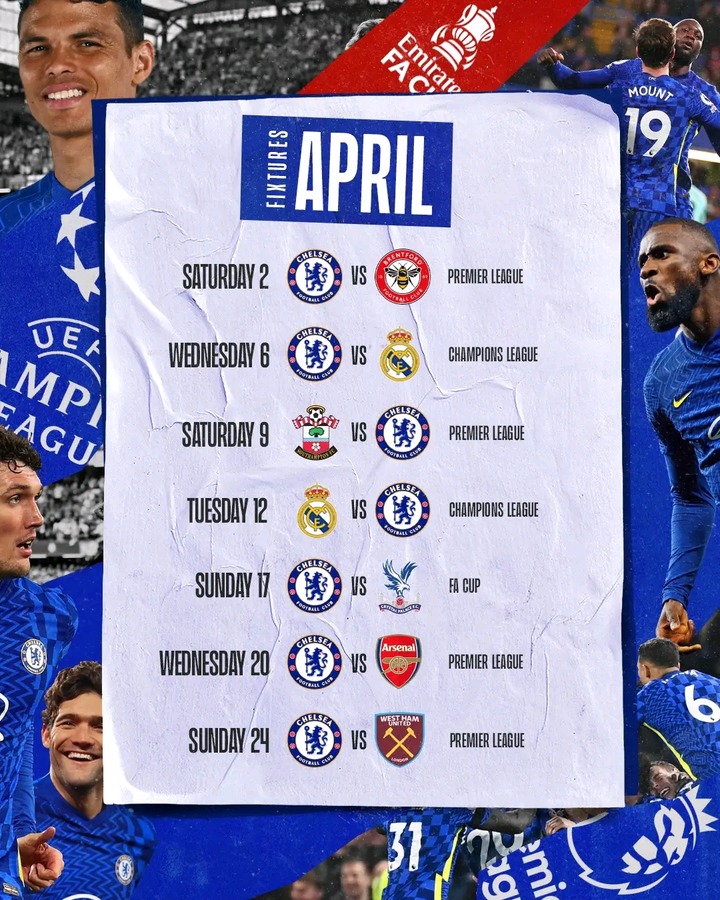 I also think Chelsea will suffer defeat to Arsenal who are currently gunning to cement their top four spot this season in order to appear for next season's Champions League.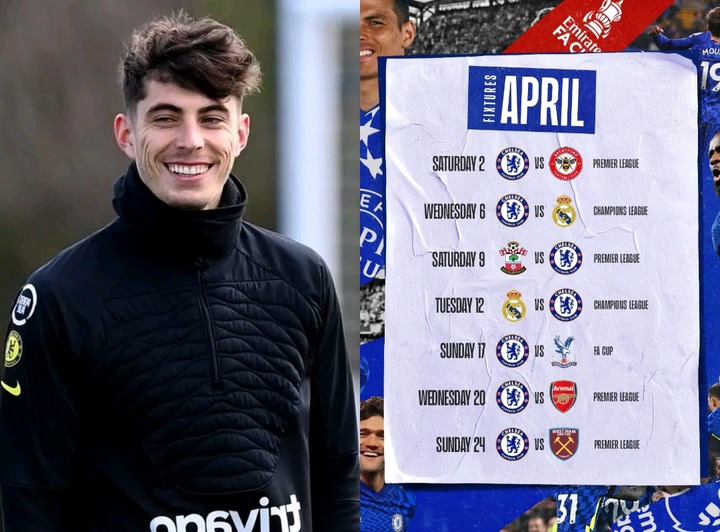 What's your take on this?, Kindly leave your thoughts in the comment section below… Thanks.