Chelsea centre-back is demanding million-per-season contract ahead of summer transfer window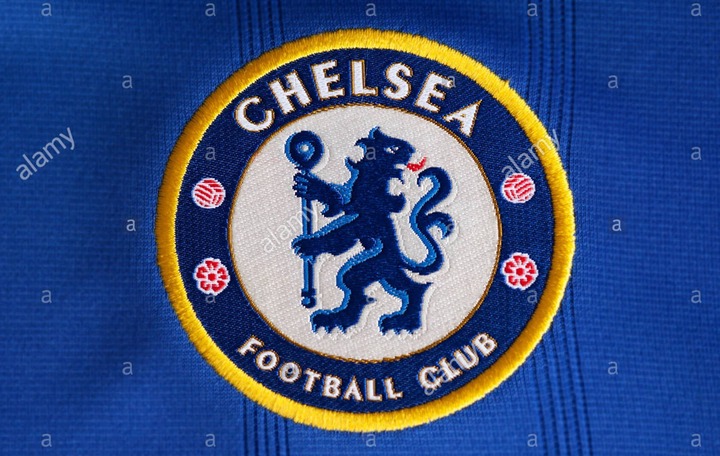 Without much doubts, Chelsea football club will most definitely remain keen on returning to winning ways when they host La Liga giants Real Madrid at Stamford Bridge on Wednesday evening.
Do remember that the West London club have been in a good run of form for the most part of the 2021/2022 season and are currently occupying the 3rd position on the Premier League table.
But then, the Blues lost 4-1 against Brentford in their most recent match on Saturday and will now aim towards getting back to winning ways when they resume for UEFA Champions League duties.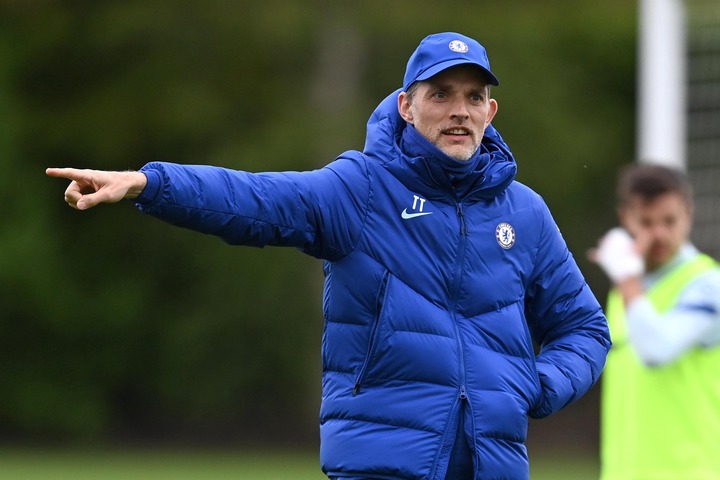 But now, Chelsea could be rocked with reports that experienced central defender Antonio Rudiger has expressed his contract demands ahead of the summer transfer window.
The 29-year-old Germany International, who signed up for Chelsea after leaving Serie A side AS Roma back in 2017 has been an important member of the first-team squad over the previous seasons.
The experienced centre-back was heavily involved for Chelsea during the 2020/2021 season where he scored one goal and created one assist in 34 appearances in all competitions.
Antonio Rudiger has also been very impressive for Chelsea football club so far this ongoing 2021/2022 season, scoring four goals and providing four assists in the 43 matches he has played.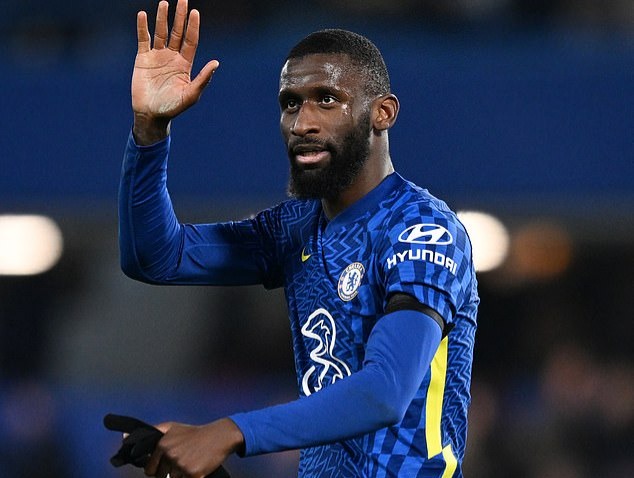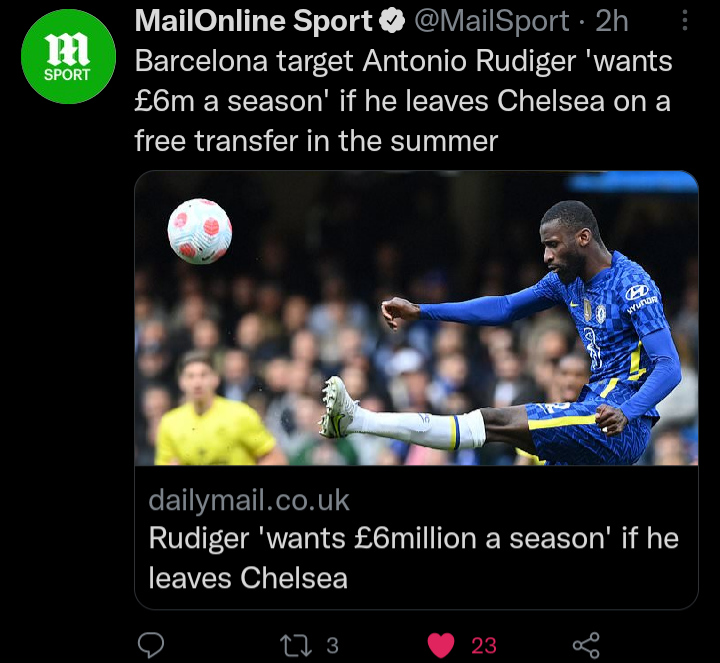 But then, Antonio Rudiger has just four months left on his current contract with Chelsea and according to reports from Daily Mail, he has made his demands known.
The reports further claimed that Antonio Rudiger is demanding for a new contract which is worth up to £6million per season as the summer transfer window is fast approaching.
It is believed that Chelsea manager Thomas Tuchel wants to keep Antonio Rudiger at the club, but then, it remains to be seen if Chelsea will be able to offer him a new contract that is up to £6million per season