Chelsea Biggest Victories And Defeats In Premier League History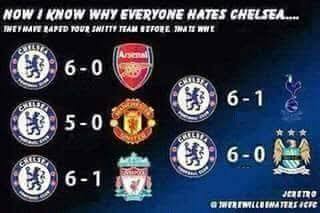 Chelsea will return to premier league action next weekend against Brentford. The blues are currently vying for a top 3 finish in the premier league this season. Thomas Tuchel's team humiliated Norwich city in the 2021/22 premier league season, as they were crushed 7-0 at Stamford bridge. Hudson Odoi, Reece James and Ben Chilwell scored, while Mason Mount completed a hat trick.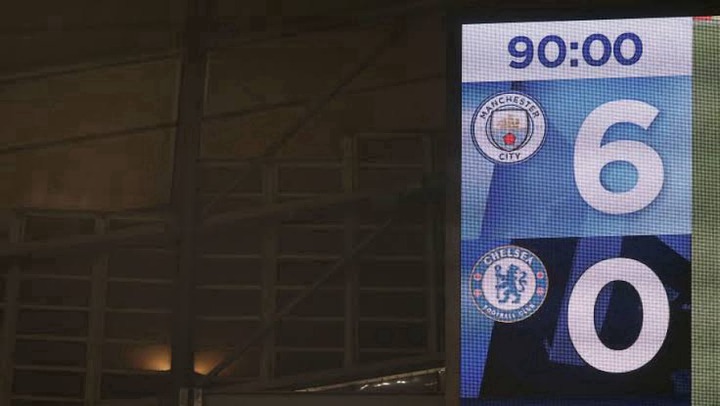 In the 2012/13 premier league season, Chelsea enjoyed one of their biggest premier league victory against Aston Villa. The Blues were ruthless in that Premier league fixture, scoring 8 goals past Aston Villa at Stamford bridge. However, this was not the first time Chelsea has won a game with a 8-0 scoreline. The first time they set this kind of record was during Carlo Ancelotti's era in the 2009/10 Premier league season against Wigan Athletic. Aside Chelsea, Manchester city, Southampton and Newcastle united are the other three premier league teams that has finished a game with a 8-0 scoreline.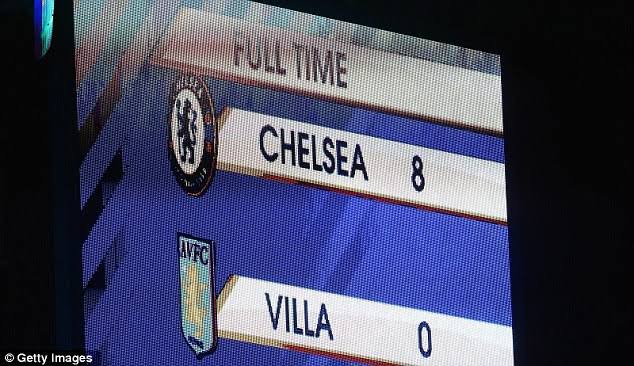 However, Despite the fact that Chelsea's biggest victories in the premier league is against Wigan and Aston Villa, but their victory against Manchester United and Liverpool, Arsenal and Tottenham Hotspur are their most popular victory. Judging by the past records between Chelsea and these clubs, it is obvious why these victory is the most popular for Chelsea. It is everyday a team gets to score five or more goals against Top six teams in the premier league.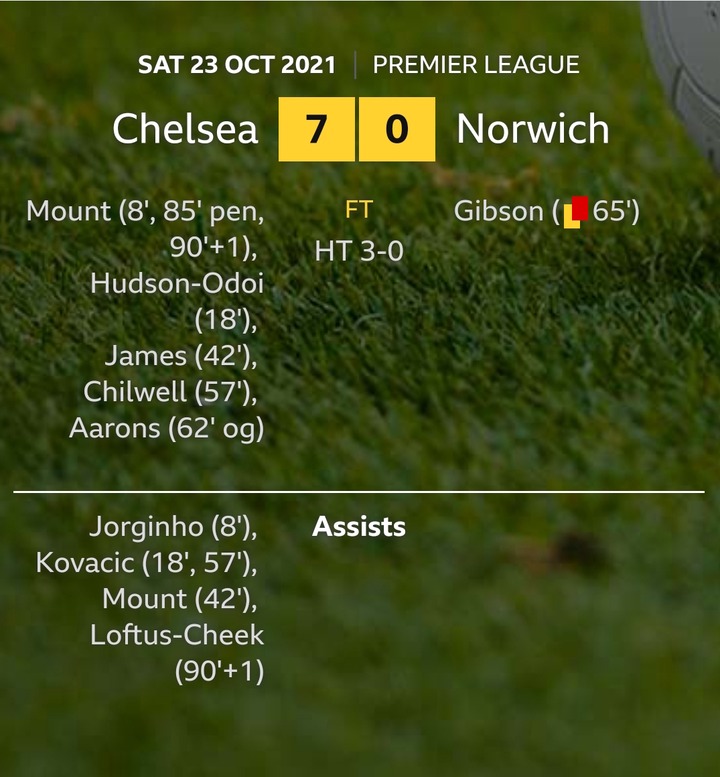 However, Chelsea 4-0 loss against Manchester United at Old Trafford in 2019 is not their biggest defeat in premier league era. During Sarri's era, Manchester city were ruthless at Etihad Stadium in a game which ended 6-0 in their favour. This was one of the biggest premier league defeat of Chelsea because it was against one of the top six teams.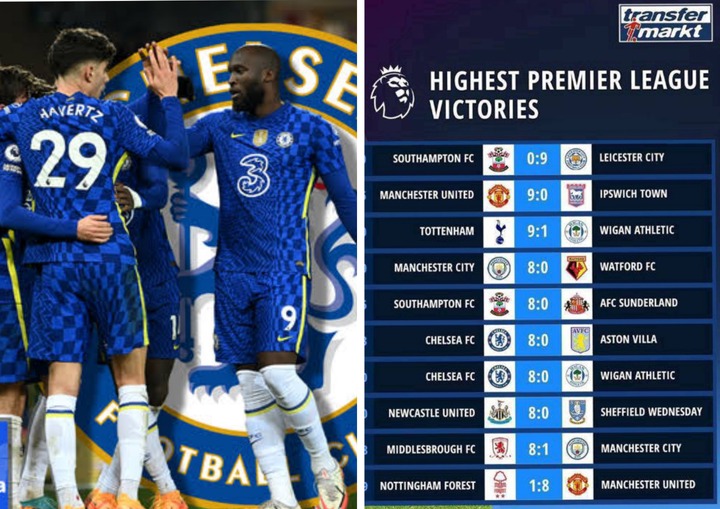 It is very difficult to score more than six goals against Chelsea and this is why they are one of the premier league clubs with the best defense. Chelsea are yet to equal or break Manchester United 9-0 scoreline in the premier league