Chelsea are Reportedly Serious About Signing Borussia Dortmund's Youssoufa Moukoko
The rumors that Chelsea is "extremely serious" about acquiring Youssoufa Moukoko from Borussia Dortmund are true. Moukoko, an 18-year-old striker for Dortmund, is an interesting prospect.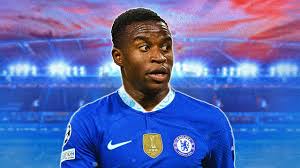 The 19-year-old center-forward has made an immediate impact on Dortmund's first squad, contributing to six goals and six assists so far this season.
Additionally, he will be representing Germany at the World Cup in Qatar. Since the young player has shown such promise, it's not shocking to learn that his name has been mentioned in connection with numerous transfer rumors.
According to journalist Ben Jacobs, Chelsea is in the driver's seat to sign Moukoko from Dortmund.
Seeing him as a perfect match at Stamford Bridge, he claims that Graham Potter's squad is "extremely serious" about signing the forward.
Jacobs stated on GiveMeSport, "Chelsea are the frontrunners at the moment, and he fits their mold exactly perfectly." Since we know from Moukoko's agency that he hasn't yet signed a new agreement at Dortmund, I believe that is why they are considering making that signing.
This is a fascinating possibility since, from Dortmund's perspective, they'd like to have him sign in January, which would prevent a transfer at that time.
Erling Haaland called Moukoko "wonderful" a few years back, and now, at such a young age, he's already accomplishing fantastic things. Can Dortmund's 18-year-old star forward pick up where he left off in 2023 ?
If a deal can be worked out in the new year, Chelsea manager Potter reportedly wants to add Moukoko to his team immediately. Looking at the youngster's previous performances, his explosive speed and power up top make him a prime candidate for the Premier League