Chelsea 2022-23 Potential Xl with the addition of five new players
The 2021-22 EPL Season has officially come to an end, as different clubs are preparing themselves ahead of the 2022-23 season.
Chelsea qualified for the UEFA Champions League next season as they finished 3rd in the Premier League with just three points ahead of Tottenham Hotspur. The Blues will add to their current squad new players to bolster their squad ahead of the 2022-23 Premier league campaign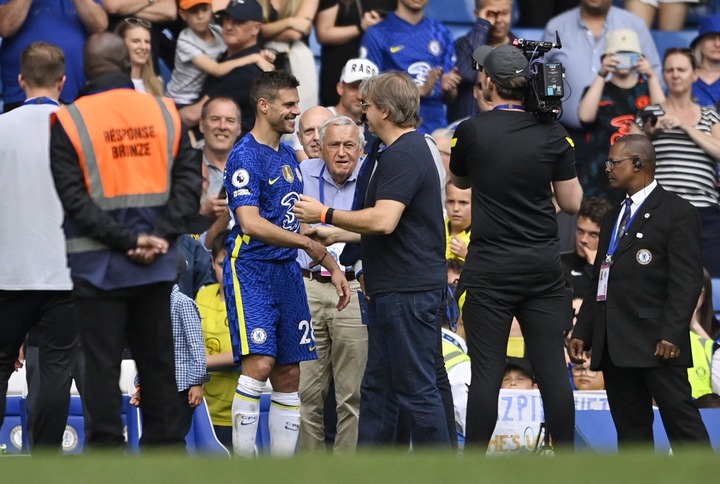 Chelsea has been linked with many players across Europe and is willing to add to their squad new players that will help improve the team's performance in next season's campaign. Players like Lautaro Martinez of Inter Milan, Hakimi of Paris Saint-Germain, Cucurella of Brighton and Hove Albion and Ousmane Dembele of Barcelona have been linked with a move to the Emirates Stadium.
The addition of these five new players to the current Chelsea team will help bolster their squad and contest for titles in the upcoming season
Chelsea 2022-23 Potential XI: Edouard Mendy, Cucurella, Thiago Silva, Joules Kounde, Ben Chilwell, Jorginho, Kovacic, Hakimi, Mason Mount, Lautaro Martinez, Ousmane Dembele