CHE VS NEW: Chelsea Teams News, Predicted XI & Kick Off Time For This Important Club-Friendly Clash
Chelsea continue their preseason tour of the United States, where they've already beaten Wrexham and Brighton and are riding high on their early success. The Blues, led by Mauricio Pochettino, will be hoping to keep their winning streak alive when they face Newcastle in a Premier League exhibition match. Despite missing several key players due to injuries, the squad will push forward with preseason practises in anticipation of the next season.
The Latest from the Team: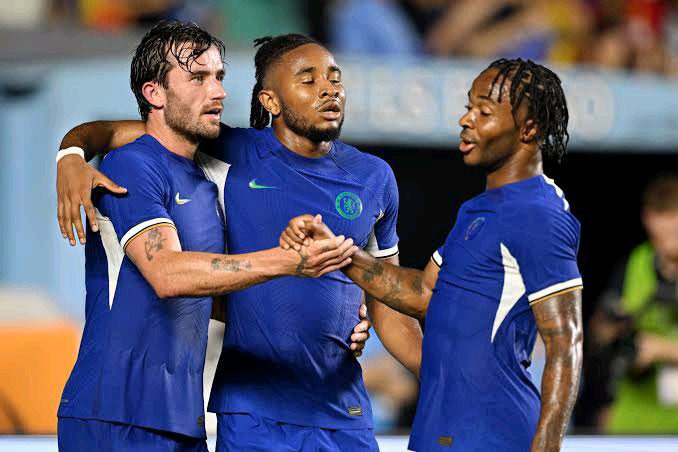 Two starters for Chelsea won't be available against Newcastle. Wesley Fofana recently had ACL reconstructive surgery and will be gone for a while. Meanwhile, Recce James was sidelined by a minor injury and didn't play against Newcastle.
Predicted Lineup
Mauricio Pochettino will most likely start his best players against Newcastle in a friendly.
Kepa Arrizabalaga will start as Goalkeeper
Defenders:
Gusto, Thiago Silva, Levi Colwill, and Ben Chilwell.
Midfielders:
Conor Gallagher, Fernandez, and Christopher Nkunku play the middle position.
Forwards:
Mudryk, Jackson, and Raheem Sterling.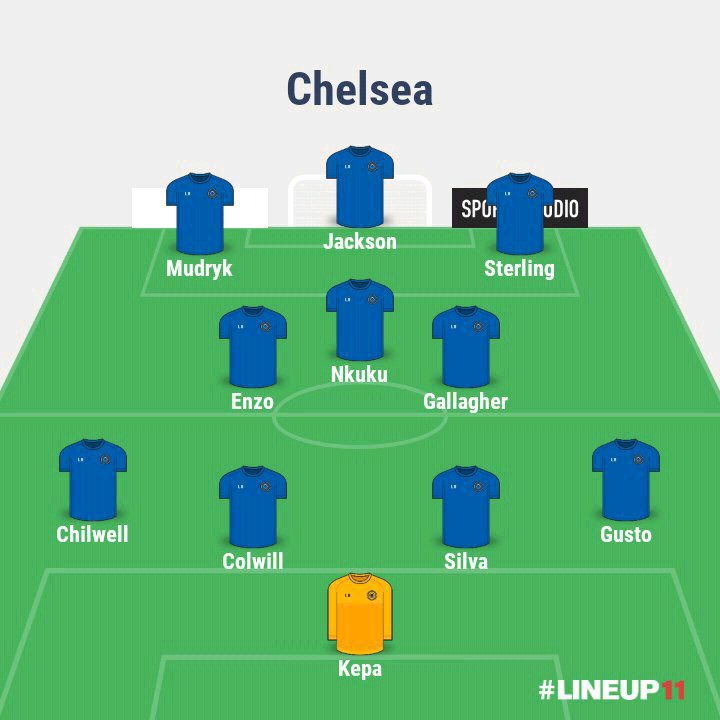 Kickoff time:
Thursday at midnight is when the action will begin.
Although they have beaten Wrexham and Brighton in their preseason games, Chelsea has not had a particularly impressive showing. The team's attacking prowess and cohesiveness were on display in a 5-0 win over Wrexham, and their composure and ability to win close games were on display in a 4-3 victory against Brighton. Fans of Chelsea now have confidence in the team's ability to handle the rigours of the next season thanks to these victories.
Even though preseason games don't necessarily foretell how a team will do in regular season games, they are still valuable opportunities for players to bond, try out new methods, and prepare for the next season. Chelsea will get another look at how they stack up against other Premier League clubs when they take on Newcastle.
Without Wesley Fofana and Recce James, Chelsea's preparations have been hampered. Fofana's absence on the defensive line will be noticed as he recovers from anterior cruciate ligament surgery. However, the team's right-back choices were limited as the slight injury sustained by Recce James kept him out of the encounter against Newcastle. The Blues' chances of having a good season this year rest in large part on their ability to adjust to this setback and display the depth of their roster.
With victories against Wrexham and Brighton on their preseason tour of the United States, Chelsea should be feeling pretty good about themselves. However, the Blues' efforts to hone their tactics and forge a unified front will be put to the test in an upcoming friendly against Newcastle. Key player injuries are a setback, but the rest of the club can still have an effect. The match promises to be thrilling, and Chelsea supporters are hoping their squad maintains its winning attitude and resolve heading into next season.