BUR 0-4 CHE: 3 things Thomas Tuchel got right and one he got wrong as Chelsea cruises past Burnley
Chelsea strengthened their grip on third place with a 4-0 win over Burnley thanks to a second-half flurry.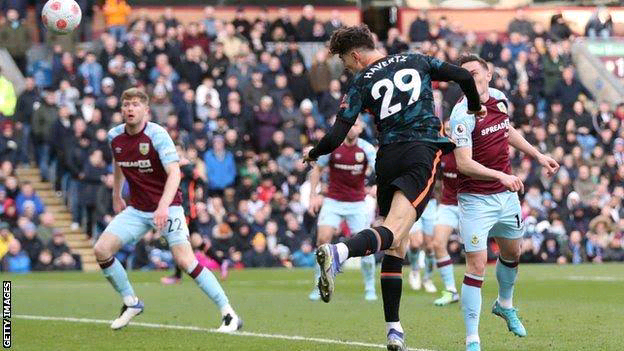 Despite the final score, the Blues were fortunate to be level at halftime after Dwight McNeill scored from six yards after Edouard Mendy made a mistake.
But whatever Thomas Tuchel said to his team at halftime seemed to work, as the Blues came out firing.
Chelsea took the lead just two minutes after the break when Reece James blasted a stinging strike through a sea of Claret jerseys. In the 52nd minute, Kai Havertz extended the lead.
Three minutes later, Havertz scored a lucky second to put the game out of reach, and Christian Pulisic added a fourth in the 70th minute.
As a result of the win, the Blues have a six-point lead over fourth-placed Manchester United.
He got three things right.
James dives right in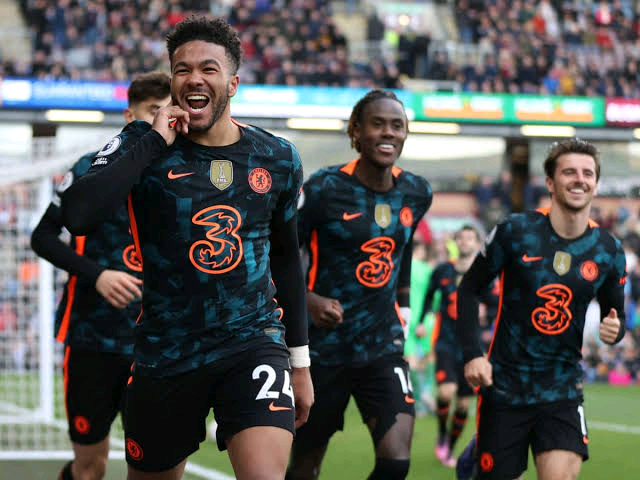 It's no surprise that Chelsea's title hopes were dashed when Reece James was injured in December.
After Tuchel inserted him back into the starting lineup against the Clarets, he continued where he left off.
After dancing his way into space inside the penalty box, James broke the deadlock in style.
Burnley squandered a lot of good chances in the first half, so he was kept busy defending as well.
James has now scored five goals and provided five assists in the Premier League this season, a feat only Mason Mount and Jarrod Bowen have accomplished.
Tuchel's comeback could not have come at a better moment for Chelsea as they look to finish the season on a high note.
Keeping Havertz in the spotlight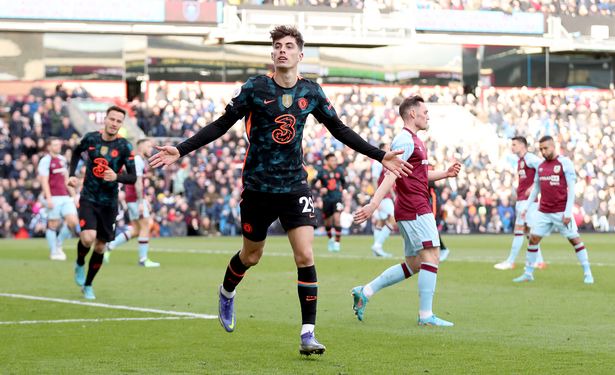 Havertz has always performed admirably in important games for Chelsea, but his trouble has been firing away from the spotlight.
But he demonstrated why Tuchel has stuck with Havertz up front in recent weeks rather than the Blues' £97.5 million club-record signing Romelu Lukaku.
After halftime, Havertz scored two goals in three minutes to give the Londoners the win.
Lukaku displayed the predatory instincts that the Blues have lacked this season, which could make it tough for him to reclaim his place in the team.
Keeping up with Pulisic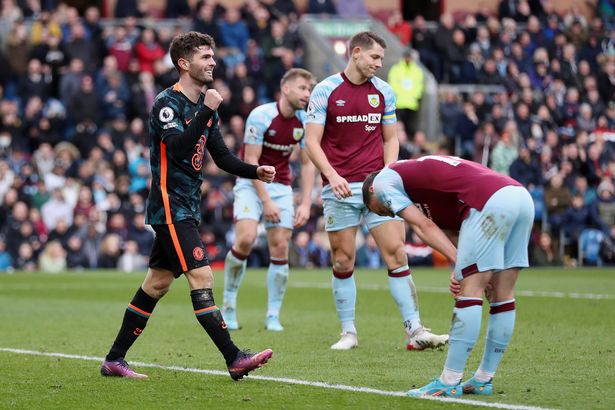 Christian Pulisic, like Havertz, has been chastised for his lackluster play this season.
However, in the second half, the American forward continued his quiet comeback with a goal and an assist.
l
After a poor first-half performance, his late strike gave some gloss to the outcome.
Pulisic still has a long way to go before he can match his ruthless form from his first season in the Premier League.
However, in recent weeks, he has begun to show indications of life. Tuchel will be able to use him as another attacking option.
What did Tuchel get wrong?
A dreadful start
The Blues won comfortably in the end, but they didn't appear to be capable of scoring a single goal, let alone four, throughout the first half.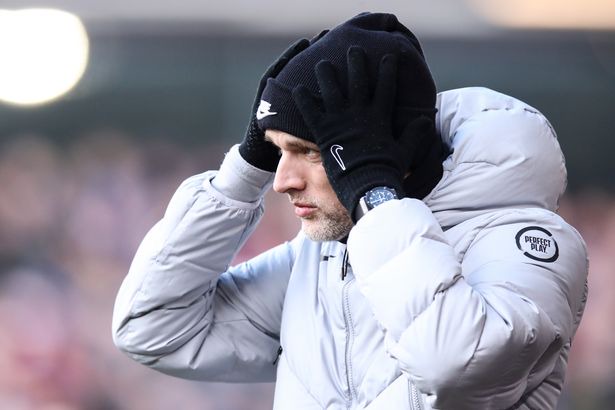 Chelsea dominated possession but lacked the creative spark needed to break down Burnley's defense.
It isn't the first time in recent weeks that Londoners have appeared hopeless in the face of adversity.
Tuchel's statements at the intermission, on the other hand, definitely had the desired impact.
He now has the responsibility of ensuring that the Blues' second-half performance, rather than their first-half one, is replicated in the coming weeks