Ben Chilwell insisted Mykhailo Mudryk has endless potential to succeed at Chelsea following a difficult start to life at Stamford Bridge.
Ben Chilwell enthused about team-mate Mykhailo Mudryk's potential at Chelsea
Mudryk joined the Blues in January, signing an eight-year contract at the club
But the 22-year-old struggled during his maiden campaign at Stamford Bridge 
Ben Chilwell has insisted Mykhailo Mudryk has boundless potential to succeed at Chelsea following a difficult start to life at Stamford Bridge.
Chelsea went head to head with Arsenalin January in order to secure the Ukranian winger's signature with both clubs aiming to bring the prospect to the Premier League.
After rampant speculation surrounding his future Mudryk ultimately opted to join then-Blues boss Graham Potter, with the club paying £88million for the 22-year-old as he signed an eight-year deal.
Despite the fanfare surrounding his arrival, Mudryk would find him utilised in a rotational role for the remainder of the club's dismal campaign as he struggled to consistently produce the kind of performances that had made him so coveted.
However, pre-season under a new manager appears to have rejuvenated the Ukraine international, and Chilwell enthused over the ability his team-mate possesses.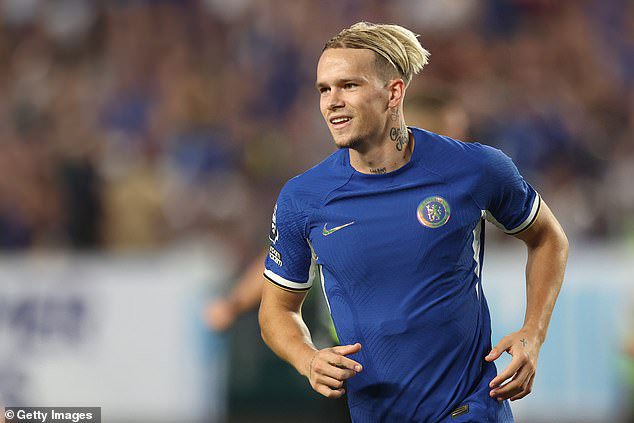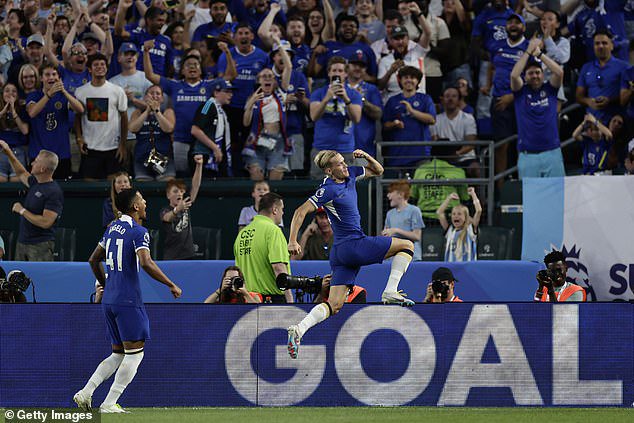 'With Misha, I just see endless potential that hasn't been fulfilled yet,' Chilwell told The Athletic.
'I've told him that — I'm not just saying that. I've told him he hasn't fulfilled that yet for one reason or another.
'I had a conversation with him after training in the changing room, because he's been on fire the last few days and obviously was on fire in the game against Brighton, and I just said he needs to keep that up now for the whole season.
'His decision-making has been bang-on: when to shoot, when to dribble, when to pass.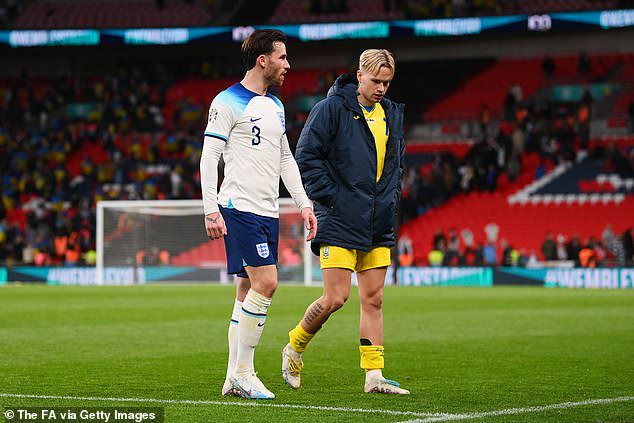 'I just said he needs to continue doing that and have confidence in his ability, that we're all completely behind him.
'We all see how good he is, he just needs to keep up what he's been doing.'
Mauricio Pochettino's side will continue their pre-season tour of America when they play Fulham on Sunday before facing Borussia Dortmund in their final friendly ahead of the return of the Premier League next month.