5 Best Signings Of The Roman Abramovich's Era At Chelsea
According to many sports media outlets, it has been confirmed that the owner of Chelsea football club Roman Abramovich has a revealed his intentions to sell the club due to the ongoing war in Ukraine. Since purchasing the club in June 2003 the Russian billionaire has built and turned Chelsea into one of the best football clubs in the world. He was able to bring many World-class players to the English club during this era.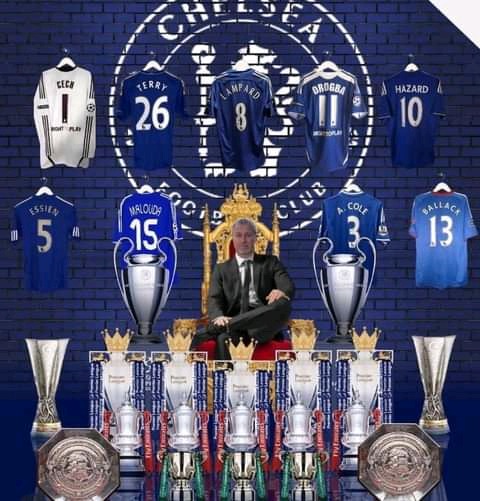 Here is the list of the 5 best signings of the Roman Abramovich era at Chelsea.
1. Didier Drogba
Didier Drogba joined Chelsea from Marseille in July 2004 in a deal worth £24 million. The Ivorian striker spent eight years at Chelsea before leaving the club in 2012. Drogba scored many goals and won many major trophies with the English club.
2. Eden Hazard
Roman Abramovich splashed £32 million to bring Eden Hazard from Lille in 2012. The Belgian playmaker spent a total of seven years at Chelsea before leaving the club to join Real Madrid in 2019.
3. Cesar Azpilicueta
Chelsea purchase Cesar Azpilicueta from Marseille in a deal worth £7 million in 2012. The Spanish right-back is currently the club captain at the moment. Azpilicueta has won all the majors with Chelsea since joining the club in 2012.
4. N'Golo Kante
N'Golo Kante is also one of the best players signed during the Roman Abramovich era at Chelsea. The Frenchman left Leicester city to join Chelsea in 2016. Kante helps Chelsea to win the English Premier League title in his first season at the club.
5. Kai Havertz
Havertz is one of the best singing of the Roman Abramovich Era at Chelsea football club. The young German midfielder joined Chelsea from Bayern Leverkusen in 2020 in a deal worth £73 million. Kai Havertz helps Chelsea to capture the UEFA Champions League in his first season at Chelsea.