10 Outstanding Chelsea Records That May Never Be Broken.
Chelsea is undoubtedly one of the best clubs in the world at the moment. They are currently the European and world champions in club football. Since the take-over of the club by Roman Abramovich, Chelsea have been successful in all fronts, and they have been creating outstanding records along the way.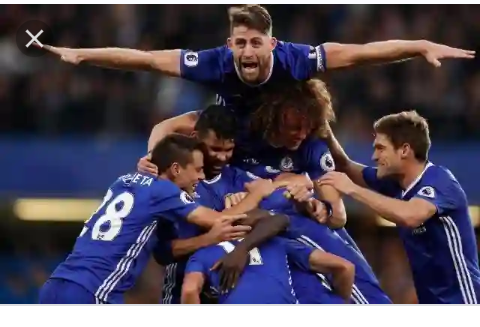 Before 2004, Chelsea has only had relative successes in the past. They weren't a super team I many fronts. Thdh hadn't won the Premier League or a notable trophy for a while. But the investments of their Russian owner brought in a new era of success.
As with most successful teams, Chelsea's rise to prominence and dominance saw them produce outstanding results for many years. As a result of this, they have created outstanding records that may never be broken.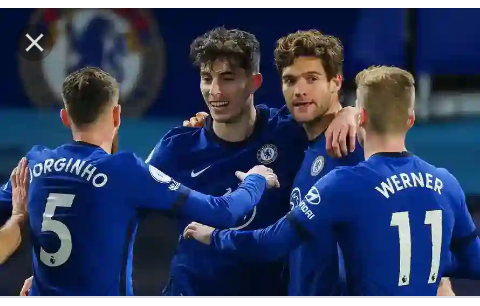 In this article, Calistosports will reveal to you 10 Chelsea records that may never be broken.
10. Longest unbeaten home run.
In the Premier League, Chelsea holds the record for the longest unbeaten home run in history. The Blues put together an incredible run of 86 Premier League matches at Stamford Bridge without any defeat from 2004 and 2008.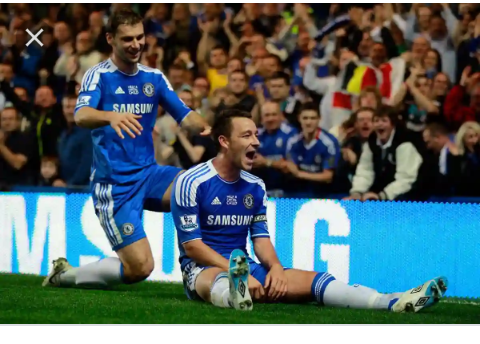 9. Most home goals scored in a league season.
Starting our list if records is the record for the highest number of goals scored at home in a Premier League season. Chelsea holds this record by s iring 68 goals at Stanford bridge in the 2009/2010 season.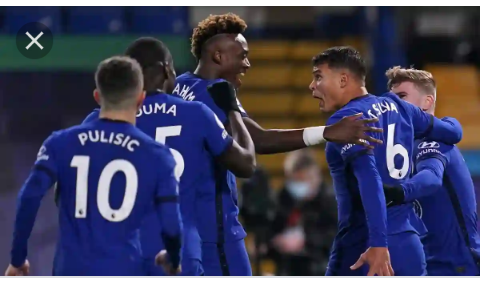 8. Most consecutive away wins.
Chelsea one set a record for the most number of consecutive away win in Premier League history. They won 11 straight Premier League away games to set the record. At the moment, thy more share it with Ole Gunnar Solskjaer's Manchester United, who also won 11 consecutive away games in EPL.
7. Fewest goals conceded away in a season.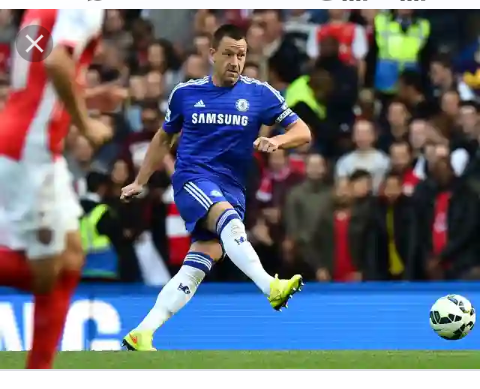 In the 2004/2005 season, Chelsea broke a host of records. Another one is the least number of goals conceded away from home in a season. The Blues let in just 9 goals that season, the least in history.
6. Most clean sheets in a season.
Chelsea also holds the record forte most clean sheets kept in a single Premier League season. In the 2004/2005 season, Chelsea kept 25 clean sheets in 38 games in their title winning season.
5. Fewest goals conceded in a single season.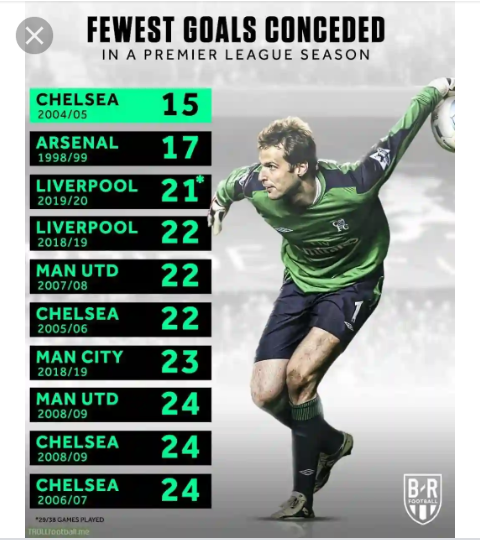 This is another record set in the 2004/2005 season. Chelsea only concede 15 goals all through the season to set this record. The closest any team has got is 17 goals.
4. Winning two European trophies concurrently.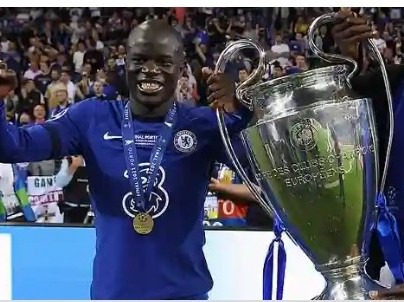 In 2012, Chelsea won the UEFA Champions League title for the first time in their history. The following season, they won the UEFA Europa League. The 2013 Europa League was played a week before the 2013 Champions League final. As a result, Chelsea held both European trophies concurrently for a week. This has never happened before and hasn't been repeated since.
3. Most PL clean sheets at one club.
Chelsea former goalkeeper Petr Cech kept 162 clean sheets for Chelsea between the 2004/05 -and 2014/15 season. No goalkeeper has kept more at a single club.
2. The only club to have won all major European trophies twice.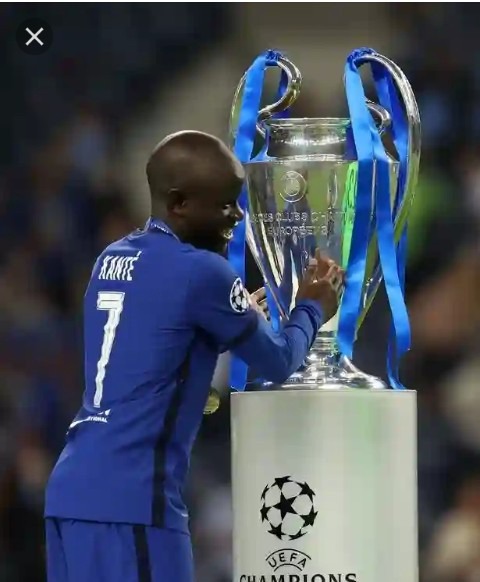 Following Chelsea's second Champions League triumph, they have now won all major European trophies twice. The Champions League, the UEFA Super Cup and the Europa League on two occasions each. They remain the only club to have done so.
1. Most consecutive wins from start of a season.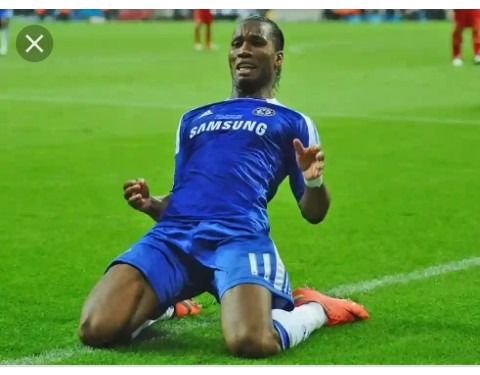 Chelsea also holds the record for the most wins from the start of a Premier League season. In the 2005/2006 season, Chelsea won their first 9 matches to set this record.